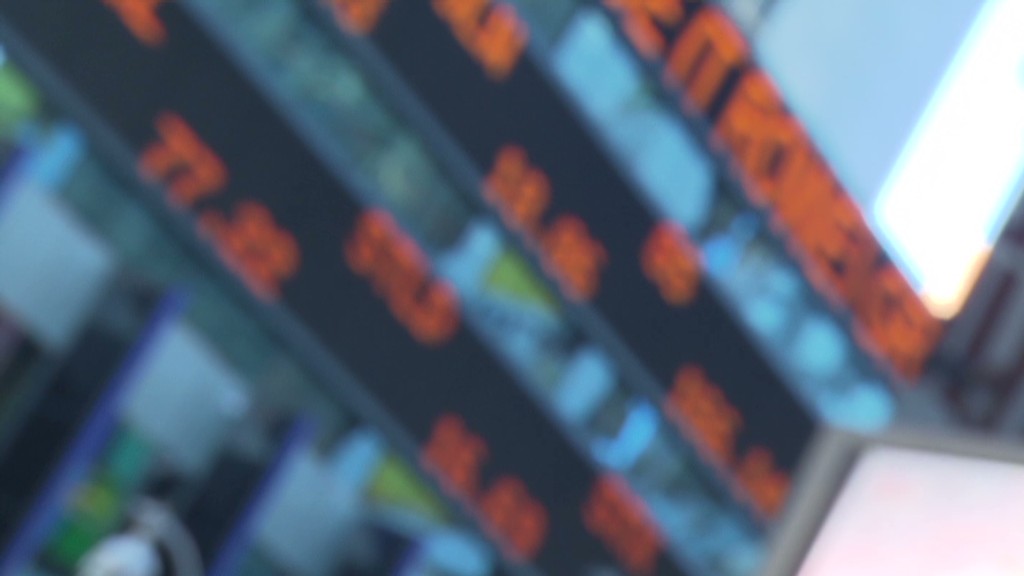 Stocks have soared to new highs this year in a bull market that shows no sign of slowing.
The Dow rose above 16,000 for the first time ever Monday. Not to be outdone, the S&P 500 briefly rose above the never-seen-before 1,800 level.
The round numbers are psychologically important, but they don't tell the whole story.
Stocks have been rising steadily all year. The Dow is up more than 22% so far in 2013, while the S&P 500 has surged 26%.
Here are some more noteworthy facts about this year's bull run.
Related: What can keep the rally going?
1. A retailer is one of the best-performing stocks: Two comeback stories are leading the S&P 500 this year.
Best Buy (BBY) and Netflix (NFLX) have both surged about 270% so far in 2013. Best Buy has bounced back from steep losses in 2012 on hopes that the electronic retailer's sales are turning around. Netflix is near an all-time high thanks to strong subscriber gains and raves for its original content. The online video company was hit hard in 2011 after it raised prices.
2. And a retailer is the worst-performer: J.C. Penney (JCP) is bringing up the rear. Shares of the ailing retailer have plunged more than 50% this year, although it has recovered recently after several hedge funds purchased stakes in the company.
Still, J.C. Penney has a lot to prove. Sales continued to plunge and losses have grown this year. That led to the ouster of controversial CEO Ron Johnson back in April. If J.C. Penney wants to be the Best Buy of 2014, it will have to start building some positive momentum on Black Friday and during the holiday shopping season.
3. Lots of companies have soared: Not all of this year's stand outs were so speculative.
Drug store chains CVS (CVS) and Walgreen (WAG) have outperformed and are near all-time highs. Grocery store chains Safeway (SWY) and Kroger (KR) have also done well, as have blue chip Dow components Boeing (BA) and Nike (NKE). In fact, 86 companies in the S&P 500 have risen 50% or more so far in 2013.
4. The top large cap mutual fund is ... The RidgeWorth Aggressive Growth Stock (SAGAX) fund has gained more than 55% so far this year, making it the best performing mutual fund that invests in large-cap stocks, according to Morningstar.
Several of the fund's top holdings have surged this year, including Tesla (TSLA), Amazon (AMZN), Facebook (FB), Priceline (PCLN), Netflix (NFLX) and Google (GOOG).
Related: The bull parties on ... for now
5. Stocks aren't cheap. But they're not super expensive yet: Despite this year's surge, the stock market as a whole does not appear to be overvalued.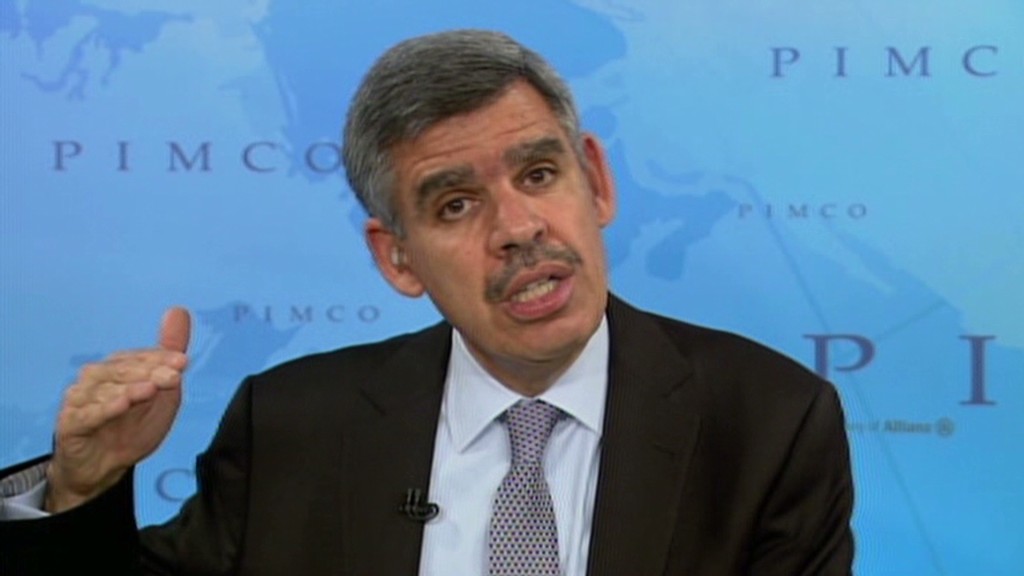 The S&P 500 is currently trading at 15 times next year's earnings estimates, according to FactSet. That puts the stock market's valuation slightly above the 10-year average of 14.
Another measure suggests that stocks aren't too expensive. The S&P 500 is trading at 16 times last year's earnings, compared with a long-term average of nearly 15.
6. Individuals are rushing into stocks: As stocks scale to new heights, investors have been pouring money into equity funds at a torrid pace.
For the year, investors have put more than $140 billion into mutual funds that invest in stocks, according to data from the Investment Company Institute. That compares with a net outflow of $153 billion in 2012.
According to TrimTabs, which tracks flows into mutual funds and exchange traded funds, stocks are on track to have the largest inflow since the tech bubble burst in 2000.
7. Investors are very greedy: Meanwhile, CNNMoney's Fear & Greed index, which tracks seven indicators of market sentiment, has been firmly in Greed territory in recent weeks, with the occasional foray into the realm of Extreme Greed.
It's almost hard to remember it was less than two months ago that investors were nervous about the government shutdown and possibility of a debt default by the United States. In early October the Fear & Greed Index was flashing signs of Extreme Fear.
8. The bull is almost five. Stepping back further, this year's gains are just the latest phase in a bull market that began nearly five years ago. The S&P 500 has increased 170% since the "Devil's Low" of 666 on March 9, 2009.