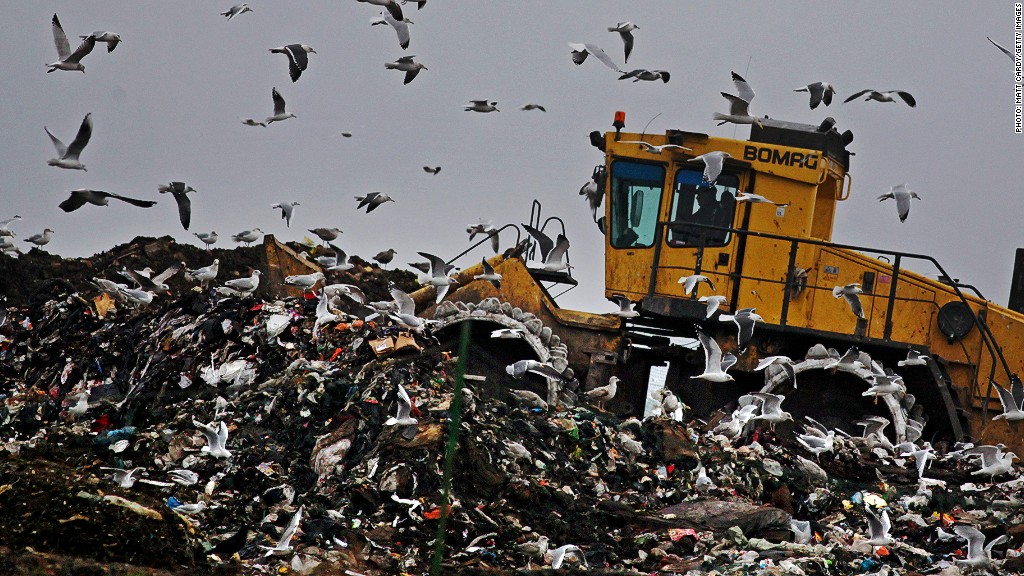 Hoarders everywhere may be feeling smug after a British man threw a hard drive containing more than $9 million in bitcoin into the trash.
The device is now buried under a mountain of garbage at a landfill site in Wales. It will be almost impossible to find.
James Howells got rid of the drive, which holds a digital store of 7,500 bitcoins, between June and August this year.
The IT worker mined the virtual currency four years ago when it was the exclusive domain of tech geeks.
Back then bitcoin was worth very little. On Friday, the cryptocurrency broke through $1,200, making the missing hard drive worth around $9 million.
Related: Bitcoin worth almost as much as gold
Howells had been hanging onto it for several years before deciding to clean up his home.
After discovering the mistake late last week, a "devastated" Howells began a frantic search through computer files and other drives for a backup. There isn't one.
A trip to the garbage dump was the only option.
"As soon as I saw the site, I thought you've got no chance. The area covered is huge," he told CNN.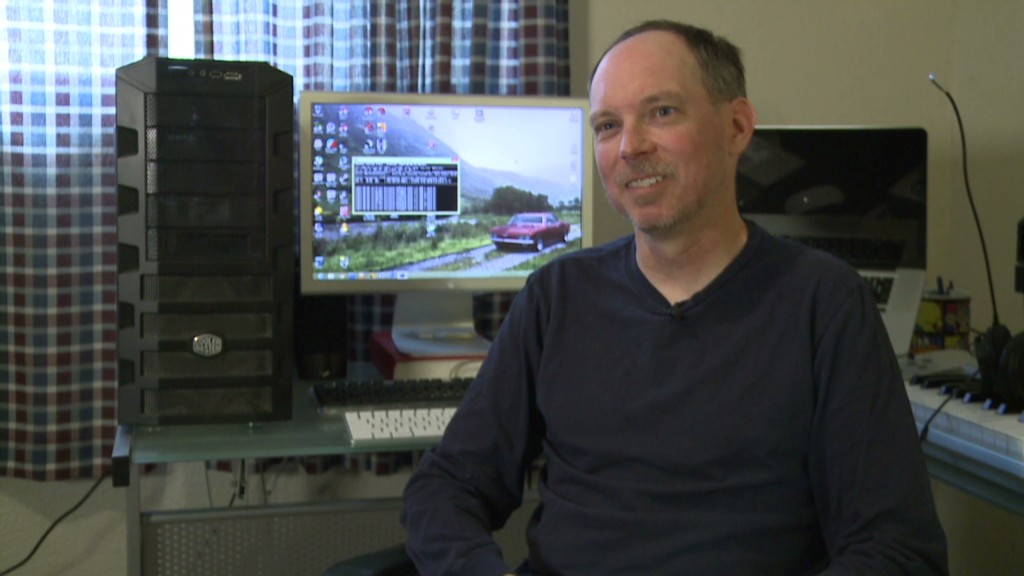 A spokesperson for Newport City Council said an item thrown away in the summer months would now be buried under 25,000 cubic meters of waste and earth.
The council, which operates the dump, said it has helped retrieve items in some circumstances "but this would have to be done very quickly after it was thrown away."
Howells said he's had all sorts of suggestions emailed to him about how to get the drive back.
But well-meaning individuals shouldn't bother heading to the tip on his behalf - it's closed to the public for safety reasons.
Related: 8 things you can buy with bitcoin
Speculators have helped power bitcoin's dazzling rise this year.
A growing number of businesses now accept bitcoins, including some Subway sandwich shops and Richard Branson's Virgin Galactic space travel venture, though critics claim it's unlikely to become a legitimate currency.
The program behind bitcoin was created anonymously and introduced on the internet in 2010. Unlike traditional money, bitcoins are not managed by a central authority and exist only in cyberspace.
-- CNN's Adam Dunnakey contributed to this report.