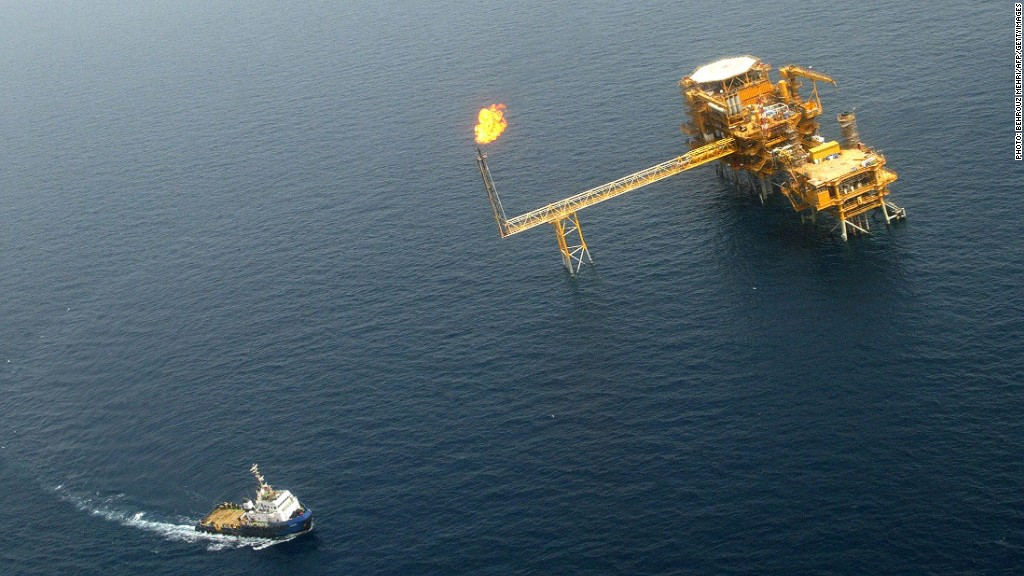 An easing of sanctions could help support a rise in oil exports from Iran, though a tough stance from major energy consumers will limit further take-up of supplies.
Iranian exports rose by about 10% in November, the International Energy Agency said in its monthly market report published Wednesday.
Iran's export lift follows an accord struck last month which relaxed some economic sanctions in exchange for assurances over the country's nuclear program.
The IEA report did not attribute the increase in exports to the easing of sanctions, but said the deal could have a short-term impact in the future.
Related: Oil prices fall after Iran nuclear deal
The preliminary deal, agreed between Iran and six global powers, suspends certain trading sanctions but doesn't allow the Middle East nation to increase oil sales above one million barrels per day for six months.
The IEA estimates Iran's oil exports rose by 89,000 barrels per day to 850,000 barrels per day last month as sales to China and Taiwan climbed. Restrictions on Iranian oil remain in force in the U.S. and Europe.
A relaxation of rules concerning insurance for oil tankers under the agreement make it easier for Iran to ship crude, as well as extract oil from storage facilities.
Related: U.S. to become top oil producer by 2015
The Paris-based agency also said it expected global oil demand to rise by 1.2 million barrels per day to 92.4 million next year.
The latest IEA update confirms the changing dynamics within the world energy landscape.
For the first time in decades, supplies from non-OPEC producers topped 43 million barrels per day last month -- thanks in part to the U.S. shale boom.
New technologies such as hydraulic fracking, which has made the extraction of oil and gas from shale rock commercially viable, has spurred the U.S. to a leading position among global oil producers.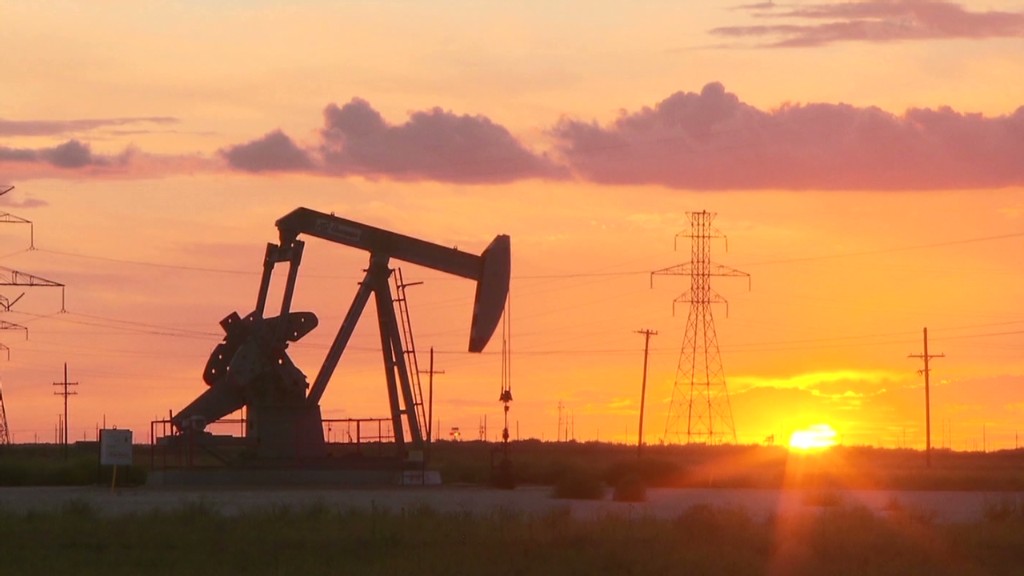 At the same time, output from oil cartel OPEC dropped as countries including Libya and Nigeria continued to experience disruption to supplies.
The IEA forecast last month that the U.S. would replace OPEC giant Saudi Arabia as the world's top energy producer by 2015.
Correction: An earlier version of this article incorrectly reported that the easing of sanctions was already having an impact on exports from Iran. The corrected version clarifies that any impact is only likely to be seen in coming months.