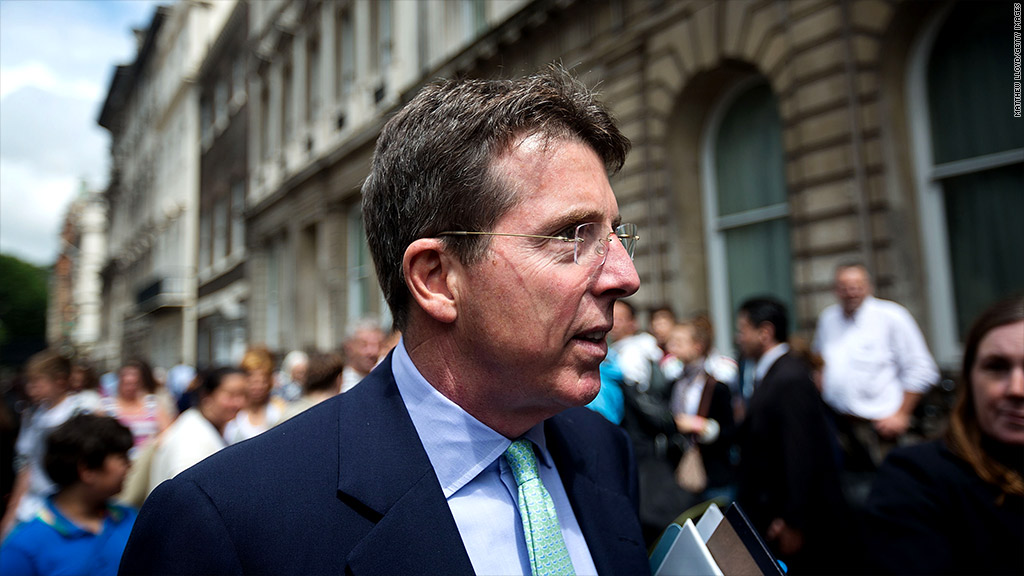 The former CEO of Barclays is back.
Bob Diamond has raised $325 million to invest in African lending institutions. It's quite a comeback for Diamond, who resigned in disgrace following Barclays (BCS) involvement in a scandal involving global interest rate manipulation.
The American-born Diamond resigned in July 2012 after the bank admitted that its employees conspired to manipulate the London interbank offered rate, or Libor, which is used to determine the interest paid on trillions of dollars worth of loans worldwide.
Barclays paid fines totaling about $453 million in settlements with U.S. and U.K. regulators. No individuals were named in the settlement.
Diamond's resignation came immediately after then-head of the Bank of England, Sir Mervyn King, told Barclays that regulators had lost confidence in Diamond's ability to run the bank.
Related: Ex-Barclays CEO Diamond gets $3 million payday
Diamond and his partners raised money through Atlas Mara, a new company that plans to invest in financial services in Africa over the next year, according to investment documents released Tuesday.
The documents reveal that the investors believe there are "significant gaps" in financing for growing African companies.
Related: Is Forex going to be bigger than the Libor scandal?
Diamond's public reputation took a big hit after he stepped down from Barclays, in part because he was awarded millions in compensation, which many considered to be excessive.