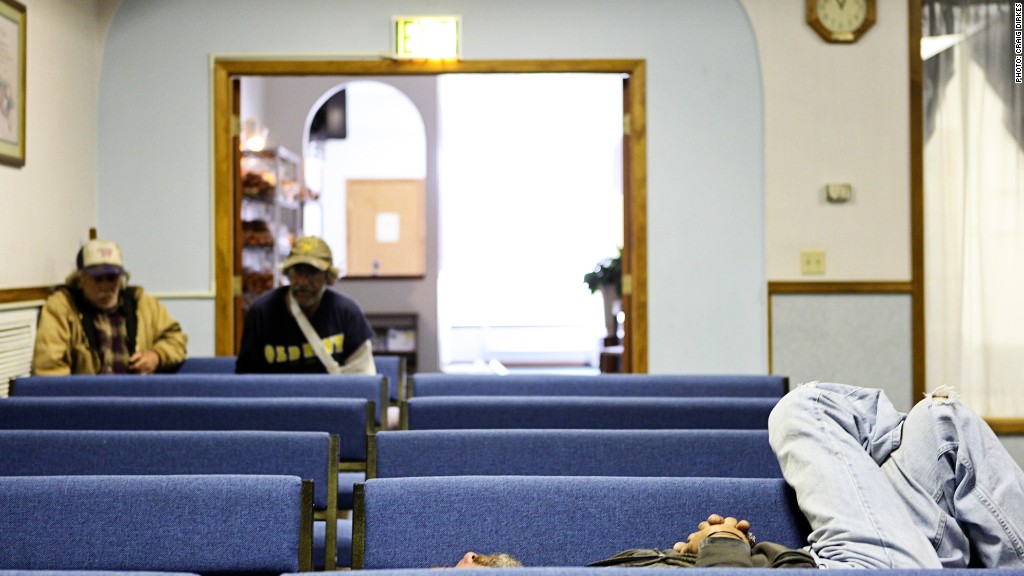 The oil boom in North Dakota has created tens of thousands of jobs, but its homeless population is skyrocketing.
While homelessness nationwide has declined in the past year, the number of people living in shelters or on the streets in North Dakota has tripled to 2,069, according to data released by the Department of Housing and Urban Development. And that increase is likely understated since it doesn't count all the homeless people who are staying in motels, RVs or other people's homes.
Related: America's biggest boomtown
Meanwhile, North Dakota has become the nation's second largest oil producing state, boasting the fastest-growing economy in the country. As a result, oil companies have been hiring like crazy, paying high wages to those who are willing to relocate.
The town of Williston, which is at the center of the action, has seen its population more than double from 14,715 people in 2010 to 33,547 last year as workers flock to the area, according to estimates from North Dakota State University. The Census Bureau also ranked Williston as the fastest growing small city in the country last year.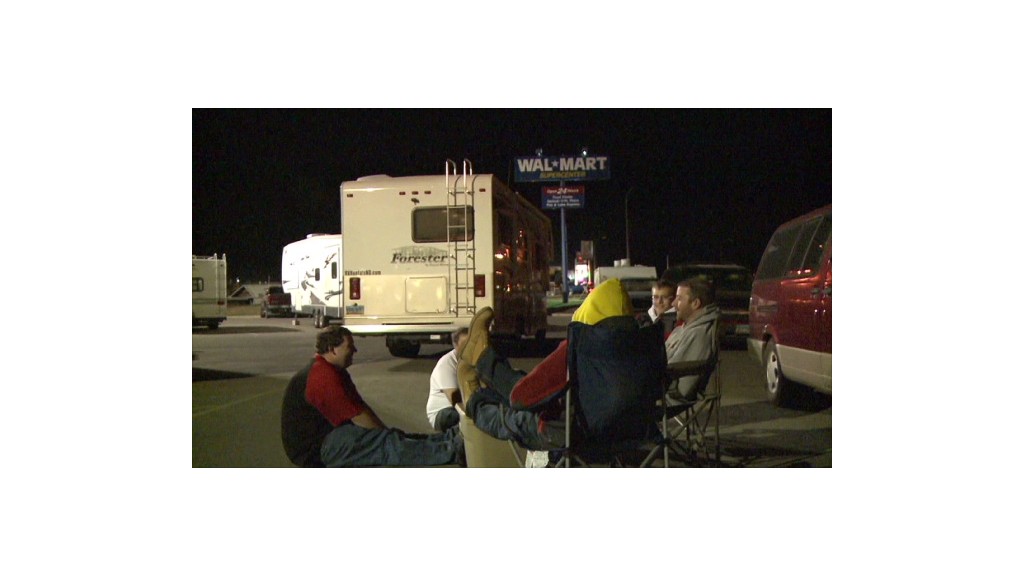 In drilling hotspots like Williston, Dickinson and Watford City, it's easy to find jobs paying six-figure salaries in the oilfields or driving trucks. Unemployment is around 1% in Williston and less than 3% in North Dakota as a whole -- compared to 7% nationwide.
Related: Six-figure salaries, but homeless
But housing has been slow to catch up with the influx of people. Demand has led the average rent for a two-bedroom apartment to shoot up to between $2,500 and $3,000 per month, compared to $500 a month a few years ago, said Gene Veeder, executive director of McKenzie County Job Development Authority, which includes Watford City. And while a number of new housing developments are in the works, they're not coming online fast enough to keep up with the number of people who need housing, he said.
Watford City borders Williston and has seen its population jump from 1,600 to more than 12,000 in the past three years. Veeder says the town now boasts seven motels -- all of which are completely booked with workers -- up from only two motels two years ago.
As a result, people have been sleeping in cars, RVs, tents, or even on the streets -- either because they can't find permanent housing or because the housing available is too expensive. At the beginning of the boom, many people were sleeping in the local Walmart parking lot.
Related: Boomtown charity buys homeless one-way ticket out
"We had never really seen [homelessness] before," said Veeder. "These towns are attracting people who think there's money here, but now there are people outside asking for money -- there are definitely people stranded here."
There may be enough jobs to go around, but if you show up to the area without any relevant skills or experience, it's going to be harder -- and take a lot longer -- to find one.
And because of the sudden surge in the homeless population, there's a lack of resources, like shelters. In its report, HUD cited "a critical need for available shelter beds, with state officials reporting only one faith-based shelter operation and one shelter for persons with disabilities in the region."
At the K-12 public school in Watford City, 263 students -- or about 25% of those enrolled in the school -- were identified as homeless this year.
The local Salvation Army is even helping some people purchase tickets back home after they arrive in North Dakota looking for jobs and end up homeless.
"Do not drive up here without a plan," Veeder warns, especially as the icy cold North Dakota winter begins.