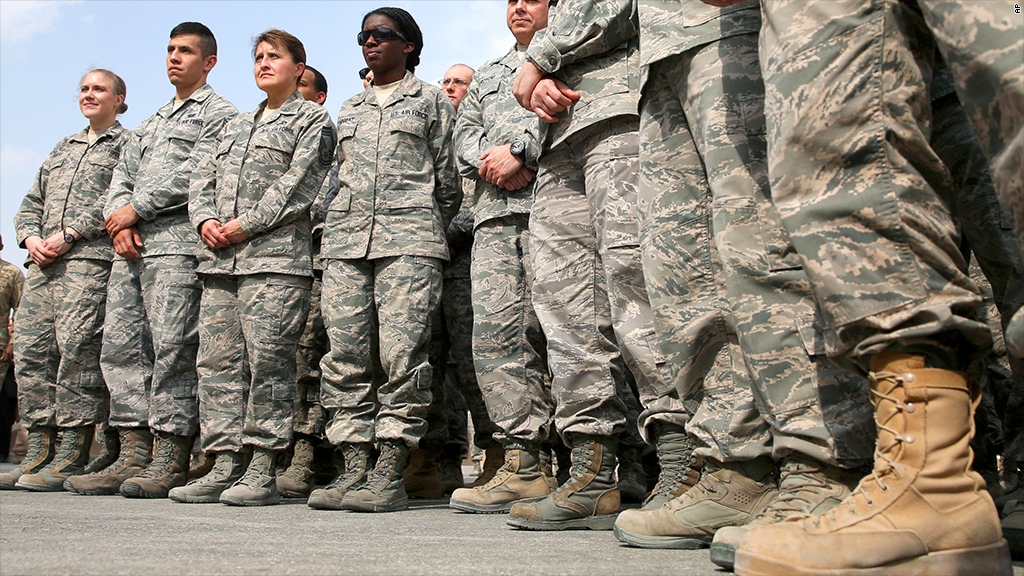 Military retirees are getting "screwed" by a budget deal expected to pass the Senate on Wednesday, said Sen. Lindsey Graham.
"Is the choice between keeping the government open and screwing all the military retirees? Is that that right choice?" said Graham, Republican from South Carolina.
At a news conference on Tuesday to oppose the budget deal, Graham asked: "Of all the people we could have picked on to screw, how could we have arrived here?"
Military retirees stand to lose a full percentage point from their cost-of-living raises when they retire after a minimum of 20 years of service. The House passed the budget plan last week, and the Senate is expected to vote Wednesday.
Related: Military retirees feel betrayed by Congress
After an outcry from military families and workers, four Senate Republicans now say they plan to vote against the deal, in part because they oppose the pension cuts.
"I hope the Senate will move to address the unbalanced treatment of our service members before considering the legislation any further," said Sen. Jeff Sessions of Alabama, the top Republican on the budget panel.
The proposal affects military retirees who aren't yet 62 years old. Yet, experts say that most military retirees are younger than private sector retirees, because they enlist in their 20's and retire in their 40's, with very few staying on till they are 62.
When compounded, the 1 percentage point cut could result in more than a 20% reduction in retiree pensions over 20 years.
Related: Senate budget deal clears hurdle
The pension cuts don't kick in until December 2015. Originally, the cuts were proposed to take partial effect in 2014. Military groups say the new start date gives them more time to convince Congress to reverse the cuts.
On Friday, Michigan Democrat Sen. Carl Levin said the Senate Armed Services Committee would review the effects of cutting military pensions, in response to the "number of concerns" that have been raised.
The Military Coalition, representing some 27 groups, has been lobbying Congress and President Obama all week about the pension changes, which they call "an egregious breach of faith."
The average cut in pension payouts, including compounding interest, for a retiring Army Sergeant first class, would be about $3,700 each year, according to the Military Officers Association of America. Over 20 years, the total losses could balloon to more than $80,000.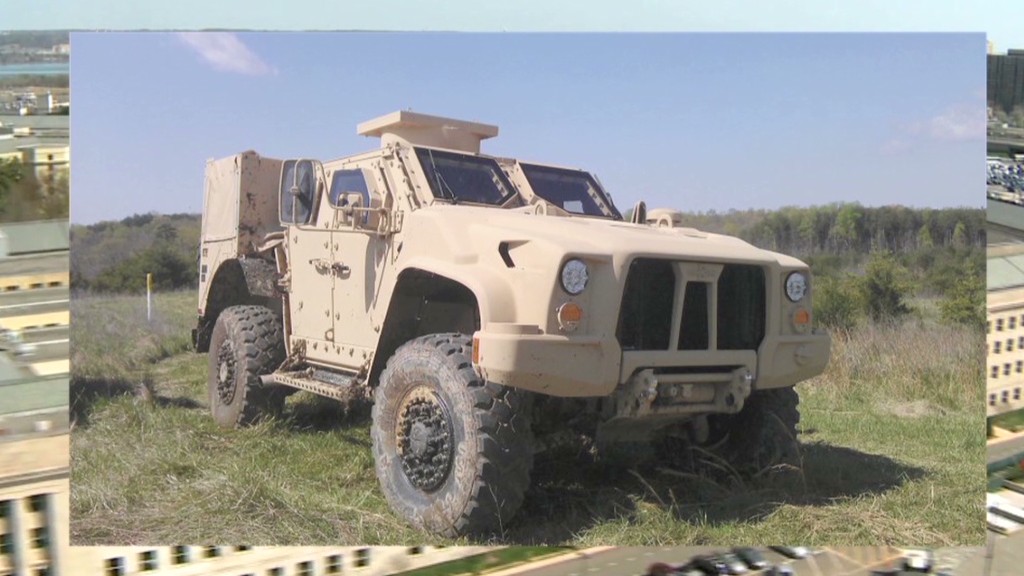 "They're changing the rules of the game for folks mid-stream," said Army Col. Michael Barron, who retired nearly four years ago, after 30 years of service, which included being deployed to both Iraq wars.
Barron is deputy director of government relations for the Military Officers Association of America, one of the many groups that has been talking to lawmakers all week. The four Republicans who said they opposed the pension changes include Graham, Sessions, Sen. Kelly Ayotte of New Hampshire and Sen. Roger Wicker of Mississippi.
Related: A new normal for government retirees
But Washington leaders, and House Republicans, in particular, are worried about the cost of military retiree benefits.
In 2012, the Pentagon spent $52.4 billion on 2.3 million military retirees and survivors. The cost is expected to rise over the next few decades, according to the Department of Defense Office of the Actuary.
House budget chief Rep. Paul Ryan's website states that military retirement "provides an exceptionally generous benefit, often providing 40 years of pension payments in return for 20 years of service," in an explainer on why benefits should be trimmed.
"Current levels of military compensation are incompatible with the overall demands on the defense budget," according to a House Committee on the Budget Report.
Military groups say they're open to reforms, but they'd like such changes to go through a review process to avoid anything that hurts recruitment and retention.