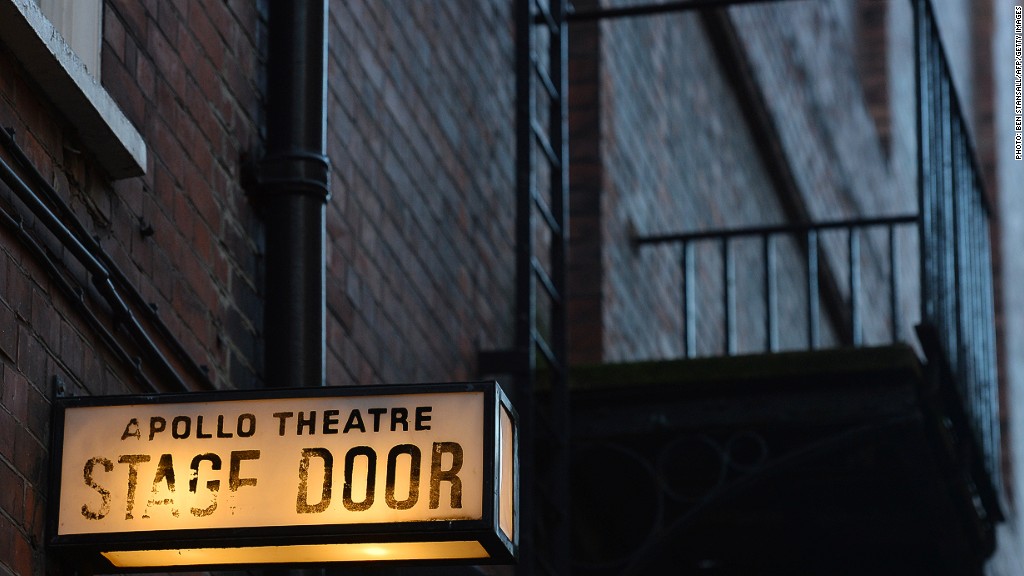 London's theaters are hoping a dramatic roof collapse during a performance Thursday won't hurt ticket sales during the busy holiday period.
Scores of people were injured, 7 of them seriously, when part of an ornate plaster ceiling fell on to the audience at the Apollo Theater in London's West End.
President of the Society of London Theater Mark Rubinstein said he expects theaters in the U.K. capital will remain full.
"We are expecting business as usual," Rubinstein said.
Related: Roof of London's Apollo's Theater collapses
London's buzzing West End is home to nearly 50 major theaters and attracts massive crowds of tourists throughout the year.
The industry pumps £2 billion into the local economy annually as theater-goers splash cash on tickets, meals, transport and accommodation.
Investigators are still determining the cause of the collapse at the 112-year old playhouse.
Westminster City Council, which is responsible for the Apollo and other historic theaters, said the buildings are required to undergo rigorous roof safety checks every three years. About half the major theaters are more than 90 years old.
The Ambassador Theater Group said Friday it has begun additional ceiling and roof surveys at its London venues to reassure customers.
Related: The $2 million home theater
Audience member Martin Bostock told CNN he thought the cave-in was part of the show until something hard hit his head, and chaos and panic erupted.
"You couldn't see across the room because of the dust, which we were all breathing in," Bostock said.
Most people were treated at the scene and released, though 7 sustained serious injuries. The Apollo has canceled performances of "The Curious Incident of the Dog in the Night-Time" until January 4.
The collapse sparked concern that people will stop heading to London shows, which entertained 14 million last year, on fears of a repeat at one of the city's other aging playhouses.
Delfont Mackintosh, which operates several West End theaters, said Friday performances would go ahead as scheduled. The Ambassador Theater Group also said performances will run as planned on Friday.