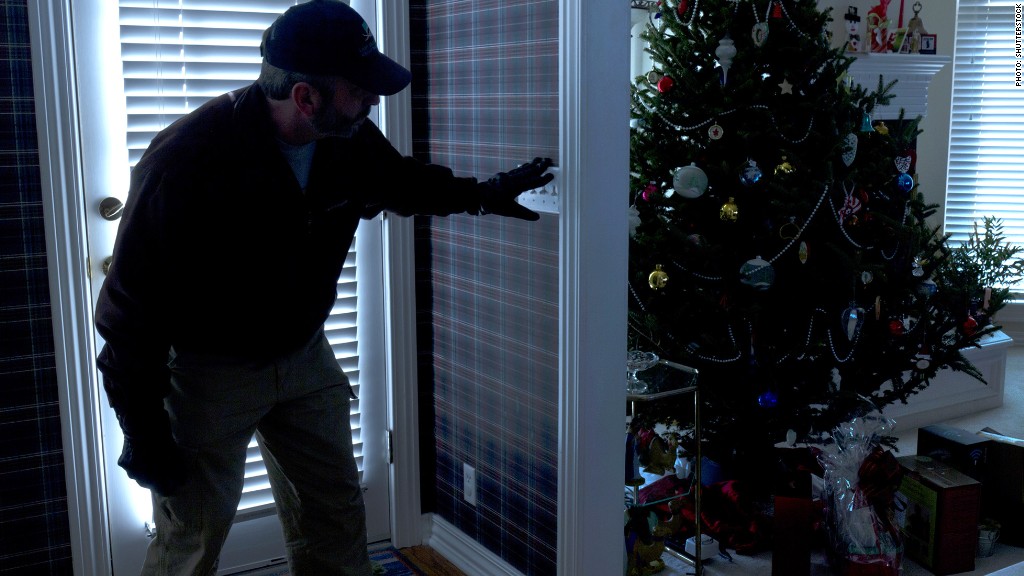 'Tis the season to be ... burglarized.
In several states, according to the FBI, December is the peak month for burglaries as folks leave homes unattended during the holidays.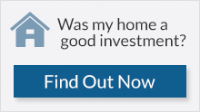 In California, for example, there were 21,900 burglaries in December 2011 - the latest statistics available - 18% more than the average month.
Nationally, burglaries peak during the summer vacations, though December is close behind.
In many places, the week following Christmas has the heaviest burglary caseload.
Philadelphians, for example, reported 194 residential burglaries the week starting December 24, 2012, compared with an average of 143 for the same period during the following five months.
The post-Christmas burglary jump also holds true for small towns.
"Every year, we see a pretty big uptick in burglaries," said Ben Hayden, community relations officer for the Coralville (Iowa) Police Department.
Related: Most dangerous U.S. cities
A few factors seem most responsible.
Many families take off, leaving homes empty -- except for all the gifts. And winter storms can make it obvious that nobody's home.
"Criminals drive through neighborhoods looking for places to burglarize," said Hayden. "If there's newly fallen snow that hasn't been shoveled, they figure the home is empty."
He added that many townspeople put their beautifully decorated Christmas trees -- and all the gift packages stacked beneath them -- right at the front of the living room.
"Burglars can walk around and window-shop," said Hayden.
The criminals are already aware that homes are filled with loot this time of year -- jewelry, televisions, smart phones and computers. Sometimes homeowners advertise what they got for Christmas by putting out for trash collection the empty boxes their gifts came in, according to Gary Holliday, deputy chief of the Knoxville, Tenn., police department.
"Criminals find out what you got for Christmas," he said.
Related: 4 things to do after your credit card has been hacked
Daylight offers no deterrent: 65% of these crimes occurred between 6 AM and 6 PM in 2011, according to the FBI.
Police solve only about 13% of reported burglaries and do not recover all the goods even when they do nab the criminals. Losses average $1,675 per break-in.
To minimize risk, police advise homeowners to cut up boxes and stuff them into black garbage bags before putting them out for collection.
And, when you're on vacation, don't make it obvious that you're away. Have someone clear your walk, get your mail and turn lights on and off at different times.
And, be discreet about divulging plans on social media. Not everyone in the world has to know that you're going to be in Cabo San Lucas for a New Year's celebration.
"Social media is a great thing for people but it's a great thing for criminals too," said Holliday. "Criminals stake out the Internet."