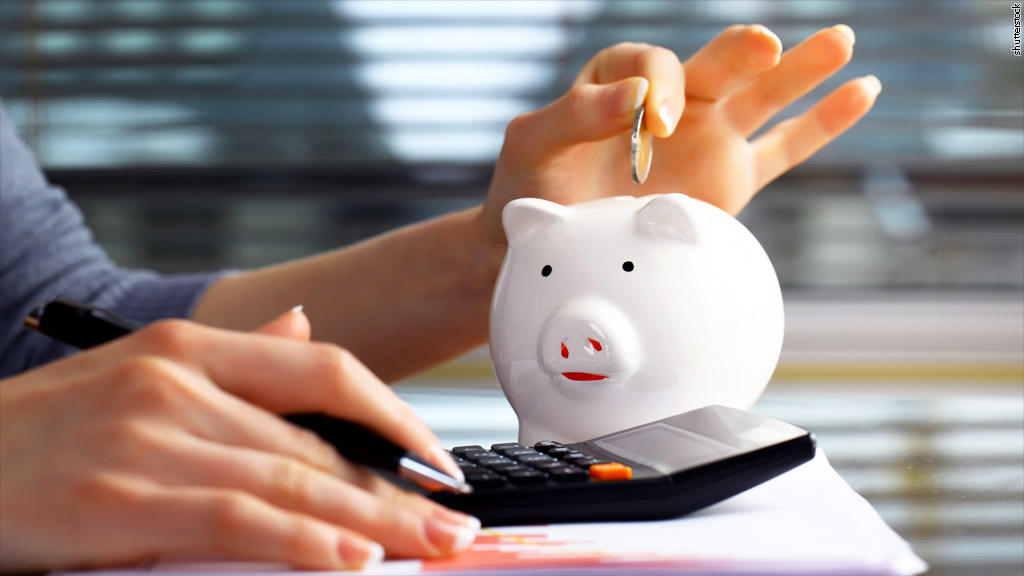 With 2014 around the corner, you might be thinking of changes to make -- whether it's to hit the gym more often or to finally take that cross-country road trip. But when you're making those resolutions, don't forget about your wallet.
More than half of respondents in a recent Fidelity Investments survey said they typically consider making financial resolutions, up from 35% of those surveyed in 2009.
Of those keeping their finances in mind, 54% vowed to save more -- making it the top resolution, trailed by paying off debt (24%) and spending less (19%).
It's always a good idea to try to save more and set up a budget you can stick to. But here are some money resolutions that are especially important for 2014.
Related: Your #moneyresolutions for 2014
1. Don't be too risky with your investments
2013 has been a fantastic year for the stock market and that likely means that your nest egg is invested more heavily in stocks than it was at the beginning of the year.
As a result, now is the time to rebalance your investment portfolio to make sure that you have a proper allocation of stocks and bonds for your age and risk tolerance, said Judith Ward, a senior financial planner at T. Rowe Price.
One rule of thumb: subtract your age from 120 to determine how much of your investments should be in stocks. For example, a 50-year-old should have up to 70% in stocks -- or $105,000 of a $150,000 portfolio.
Rebalancing is easy to do. In your 401(k), for example, simply sell some of your stock investments and invest that cash in bonds. And since you don't pay taxes until retirement, the sale won't come with any extra tax headaches.
"It's counter intuitive to sell the class that's doing well, but if you let that ride and it goes down, it's a harder fall," said Ward.
Related: Are you saving enough for retirement?
2. Stop checking your statements so often
Once you've figured out that perfect investment mix, you should resolve to leave it alone.
Your nest egg will be built up over decades of savings, so short-term market fluctuations will be overshadowed by long-term gains, said Jonathan Clements, director of financial education for Citi Personal Wealth Management.
"We buy these mutual funds we plan to hold for years and years. But then we start looking at our accounts every day," he said. "If you're really saving for your retirement that's 30 years away, why does it matter?"
3. Take advantage of low interest rates
Hoping to buy a home or lower your monthly debt payments? It's a good idea to act soon.
The Federal Reserve is beginning to pull back on its monthly bond-buying program. Mortgage rates have already risen in anticipation of the Fed's pull-back, so rates are expected to rise only gradually.
Still, the 3.5% mortgages offered as recently as last summer aren't likely to resurface, so if you're thinking of buying a home, act soon before rates rise further. A 1% increase in 30-year fixed mortgage rates costs around $60 more a month for every $100,000 you borrow.
It's also a good time to closely reexamine your debt, from car loans to home equity loans, for refinancing opportunities, said Lynn Ballou, a California-based financial planner. Variable interest rates, such as those you might have on a car loan or private student loan, are inexpensive now since they are tied to the prime rate, which has been at 3.25% since the end of 2008.
But those loans will get more expensive in coming years when rates finally return to normal as the economy strengthens. At the beginning of 2008, the prime rate was more than 6%.
So if you plan to take more than a few years to pay off a variable-rate loan, shop around to see if you can lock in a fixed rate. "If it's more than a couple of years out, this is a good time to see what your options are," Ballou said.
Related: What do you most want for your career in 2014?
4. Get your taxes in order
October's government shutdown is delaying the coming tax season by 10 days, which means that early bird filers may have to wait a bit longer to receive their tax refunds.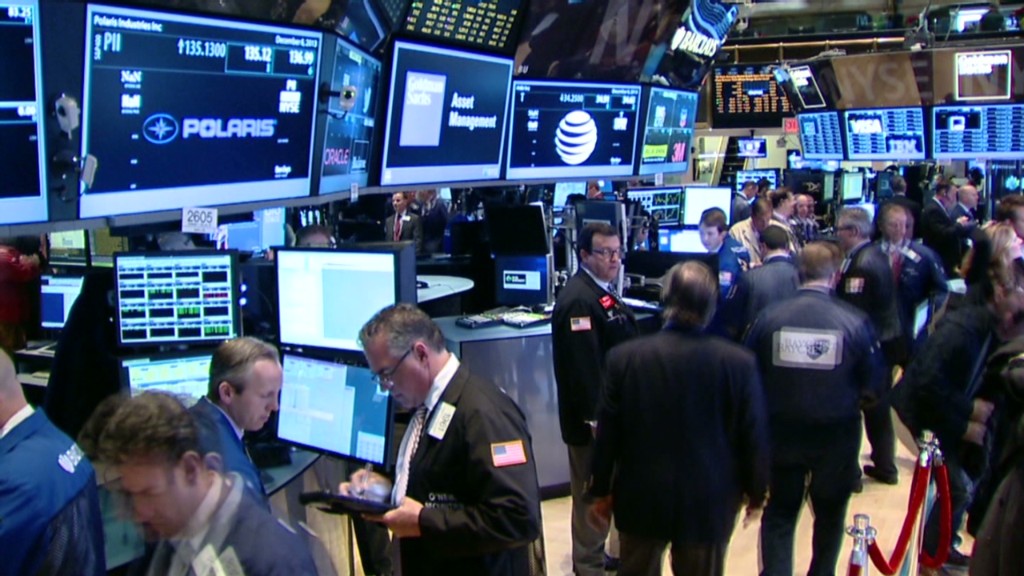 If you're anxious to get your refund, make sure to file online, which will be processed more quickly than filings made by snail mail, said Gary DuBoff, a New York-based accountant and managing director at CBIZ MHM, a financial services firm.
There are also a variety of popular tax breaks expiring or shrinking at the end of 2013, so you'll want to prepare for how that could affect future tax bills.