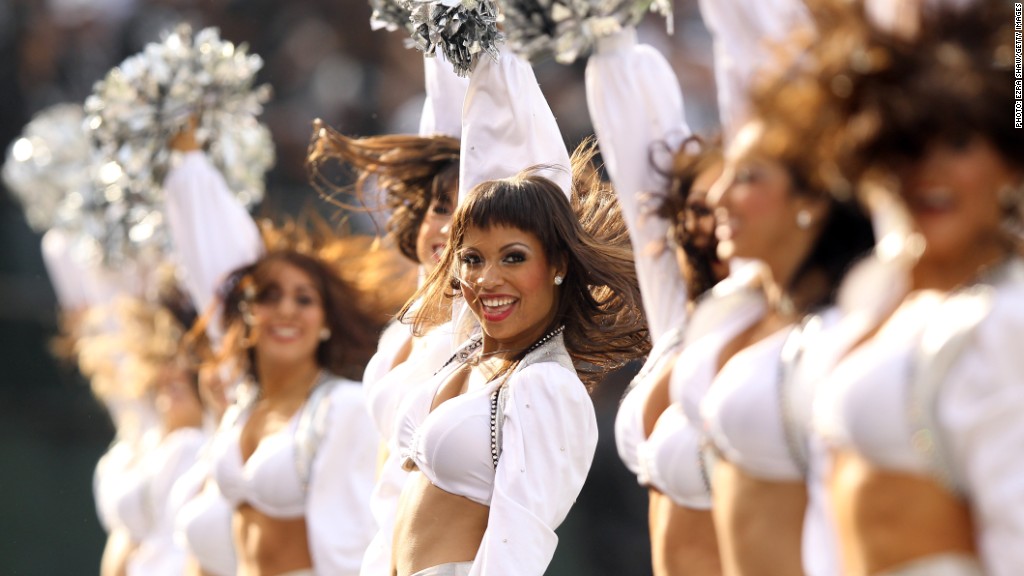 An Oakland Raider cheerleader is calling a penalty on her employer.
A member of the Raiderettes -- "Football's Fabulous Females" -- filed suit against the Oakland Raiders football team on Wednesday, claiming she was not paid properly.
Identified in court documents only as "Lacy T.," her allegations included unpaid work, pay below the minimum wage, no meal or rest breaks and untimely pay.
Mike Taylor, director of public relations for the Raiders, has no comment when contacted Wednesday by CNN.
The cheerleader claims that her pay of $1,250 for the season -- including $125 per game -- was less than $5 per hour for appearances at games, rehearsals and charity events. Raiderettes, she said, are not paid until the end of the season and have "fines" for late arrival and other infractions deducted from the paycheck.
Related story: Why football is still a money machine
"I love the Raiders and I love being a Raiderette, but someone has to stand up for all of the women of the NFL who work so hard for the fans and the teams," the plaintiff said in a statement released by her lawyer.
The plaintiff is asking for the suit to move forward as a class action -- meaning other Raiderettes could join -- and sought restitution from the team.
-- CNN's Joseph Miller contributed to this report.