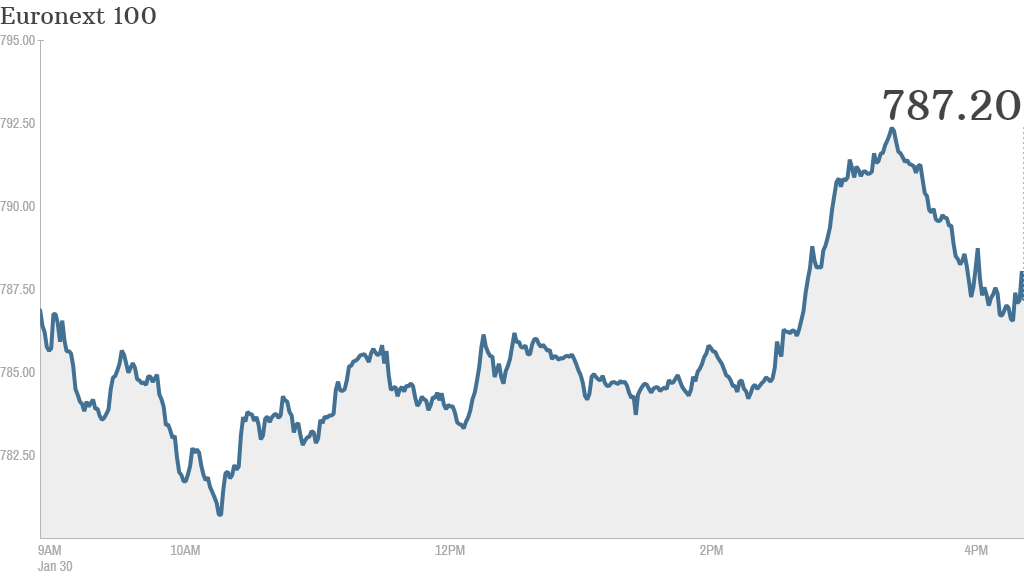 European stocks recovered from early losses Thursday on strong U.S. GDP data after Fed tapering and worries about emerging markets kept Asian investors on edge.
European markets were in negative territory for much of the day but rallied after the U.S. Commerce Department reported strong economic growth in the final three months of 2013.
Meanwhile Asian markets dropped Thursday, closing before the U.S. growth data was released.
The falls in Asia followed a sharp decline in U.S. equities Wednesday after the Federal Reserve announced it would continue cutting back on its stimulus measures.
Japan's Nikkei dropped 2.5%, while Hong Kong's Hang Seng shed 0.5% and the Shanghai Composite closed down 0.8%. The Australia ASX All Ordinaries also lost 0.8%.
The move down in Asian markets may have been exaggerated by low volumes, said ETX Capital market strategist Ishaq Siddiqi, noting that the Chinese lunar new year likely distracted many traders.
World markets have been rattled in recent weeks by growing fragility in Turkey, India, Brazil, Indonesia and South Africa as the Fed rolls back the bond-buying program that has supported economic growth and flows of cash into emerging markets.
Weakness in China's all-important manufacturing sector has only added to worries.
Related story: Google to sell Motorola Mobility unit to Lenovo
Emerging market currencies have suffered a broad decline, and even drastic efforts to control the situation appear to be falling short.
On Tuesday, Turkey's central bank increased its key overnight lending rate to 12% from 7.75%.The Turkish lira fell further Wednesday.
India and South Africa have also raised rates this week to stabilize shaky currencies. The Argentinian peso has been in free fall since Argentina's government moved to devalue the currency last week.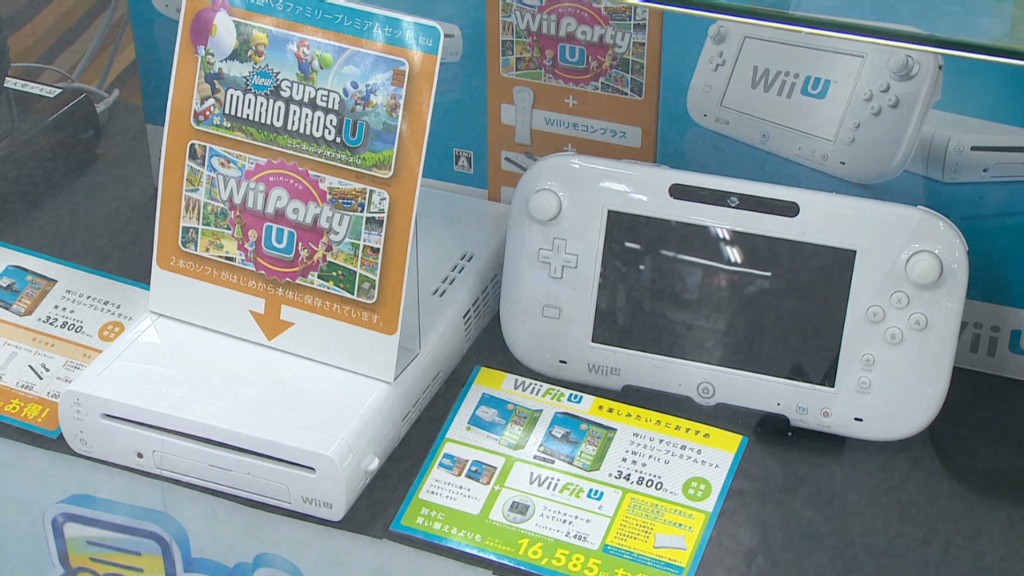 Many emerging markets have benefited over the past few years as the Fed and other central banks have pumped money into the global economy.
But investors have been pulling out of emerging markets this year now that the Fed has begun to scale back its bond buying. The central bank said Wednesday that it would reduce its bond-buying program to $65 billion a month from $75 billion.
The bet is that higher rates in the U.S. and a stronger dollar will make emerging market investments far less attractive.