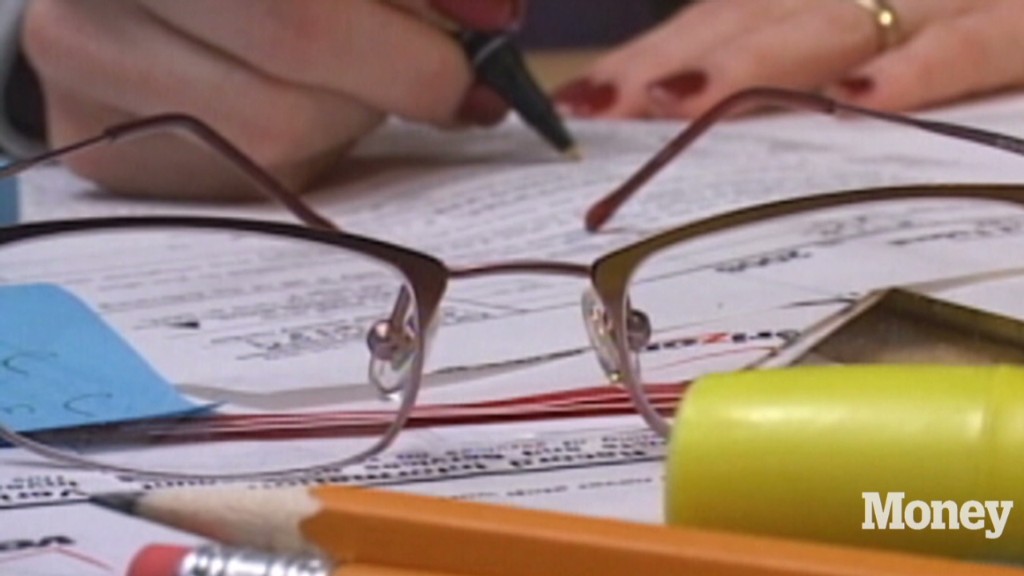 For those of you who have been waiting with bated breath to file your taxes, the day is finally here.
Friday marks the official start of the 2014 tax season, when the IRS begins accepting and processing last year's tax returns. The kick-off comes 10 days later than expected this year, thanks to the government shutdown in October -- which prevented the IRS from being able to update its programs and systems on time.
The filing deadline hasn't changed, however. Your taxes are still due by midnight on Tuesday, April 15.
Related: How to lower your tax bill
Tax preparation services like H&R Block and TurboTax have already been allowing taxpayers to file their taxes, but now they are finally able to transmit those returns to the IRS.
The IRS says it expects to receive 148 million returns this year, the majority of which will be filed electronically.
The agency doles out refunds to roughly three out of four taxpayers, and most refunds are received within 21 days. Last year, refunds averaged $2,744 -- $50 less than the previous year.