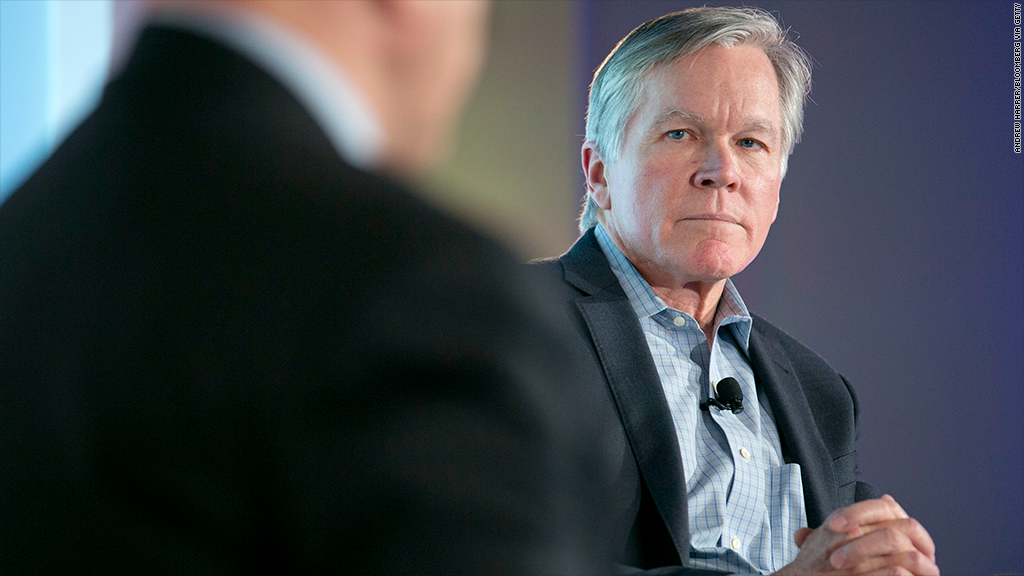 New York Times columnist and former executive editor Bill Keller surprised a lot of people -- myself included -- when he announced on Sunday night that he is leaving The Times to run a new nonprofit news organization called The Marshall Project.
Keller is a journalist's journalist: He spent 30 years at The Times, first as a Pulitzer prize winning reporter and bureau chief in Moscow; then as bureau chief in Johannesburg; and eventually as the top editor of the famed newsroom. (He was my uber-boss for four of the six years I spent at The Times.)
When he was succeeded in 2011 by Jill Abramson, he became an op-ed columnist for The Times.
The Marshall Project intends to have a staff of 20 to 25 full-time journalists supported by donations from foundations and individuals. The online news outlet will confront the failings of the criminal justice system in the United States.
Neil Barsky, a former hedge fund manager and Wall Street Journal reporter, started to develop The Marshall Project last year, and reached out to Keller about joining in January.
Here's what Keller told me about the new venture:
-- As editor in chief, what will you be doing at The Marshall Project, and when will readers start to see it?
We'd like to build the ultimate on-line news hub on issues of the American criminal justice system, and use our journalism to stimulate discussion of one of our democracy's great unfulfilled promises. At the heart of it will be original reporting on abuses (and reforms) in our prisons, courts and law enforcement.
The Marshall Project will have a small cadre of reporters, and may also work in collaboration with other news organizations. In addition, we intend to aggregate the best of other reporting and comment on the subject, including the voices of those in the system. We plan to make great use of the tools now available for gathering information, telling stories and reaching a wide audience -- including video, audio, graphics, etc.
Our aim is to have something to show the world by the summer, though it will still be a work in progress. Come to think of it, it will always be a work in progress.
-- What prompted you to start thinking about leaving The Times? Was it something about this specific startup, or a more general desire to run a newsroom again?
I wasn't feeling particularly restless, although I think most journalists have a degree of Attention Deficit Disorder. Writing a column for The Times is one of the greatest jobs in journalism, with immense freedom and a vast, serious global audience.
The one thing I did miss about the newsroom was the experience of sitting around a table with a group of really smart, dedicated people and solving a problem together -- whether the problem was how to cover the Arab Spring or how to incorporate video in the home page. Column writing is more of a solo act.
When Neil approached me in early January, it sparked something. He was offering the chance to build a team, invent a digital journalistic venture from scratch, and to do it in pursuit of a subject that really matters. And there's something tantalizing about doing all of this without the great safety net of the NYT.
-- Now in my third month outside The Times, I think I know what you mean about the safety net -- what sort of reactions have you received so far to your decision to depart?
Surprise first, but mostly the wow-I-didn't-see-THAT-coming kind, not the why-on-earth-would-you-do-that? kind.
Friends seem to think it's gutsy, but I think they get that that's a large part of the appeal. I've always advised people facing competing career options to lean toward the one that scares them. For once, I'm taking my own advice.
-- At The Times, your success was measured through scoops, through Pulitzer Prizes, through things like subscriber levels... How will success be measured at The Marshall Project?
At the most basic level, the measure of success will be whether individuals and institutions that care deeply about the subject keep funding us. Personally, I'll consider it a success if we do work that we're proud of, and if we succeed in raising the level of attention paid to our scandalous criminal justice system.
I hope we don't go through another State of the Union address or another presidential campaign without a serious discussion of mass incarceration, the brutality of our prisons, the collateral damage of the war on drugs and the use of prisons as warehouses for the mentally ill, among other things.
-- Will a startup like The Marshall Project cover the criminal justice system in a way that The Times can't or won't? It sounds like this coverage will have a clear point of view.
The reporting at The Marshall Project will be held (by me) to Times standards of accuracy, fairness, skepticism, independence. It will be accountability journalism, intended to confront failings of the system, but it will not be polemical or partisan. (There is a surprisingly broad and bipartisan consensus that our criminal justice system is broken.)
Along with impartial reporting, there will also streams of commentary, and our audience will be clearly advised which is which. I think the main thing The Marshall Project can offer that The Times or another general interest news organization cannot is an intensity of focus.
We will be devoting a lot of firepower and journalistic creativity to one very large subject.
-- Do you think your decision to run a nonprofit journalism startup sends a message about the state of journalism more broadly?
If you mean does it send a message about the decline of legacy media, I don't think so. Although I think your generation of journalists tends to be less wedded to the idea of a career at one big institution (Nate Silver, Ezra Klein, etc.) there's no shortage of talented journalists who yearn for the platform and resources of the NYT.
What it does say is that for those who want to take a leap, there are many more places to leap to. Some of these new ventures will endure (including, I hope, the Marshall Project) and some will fail. But it's an amazing time of experimentation and reinvention.