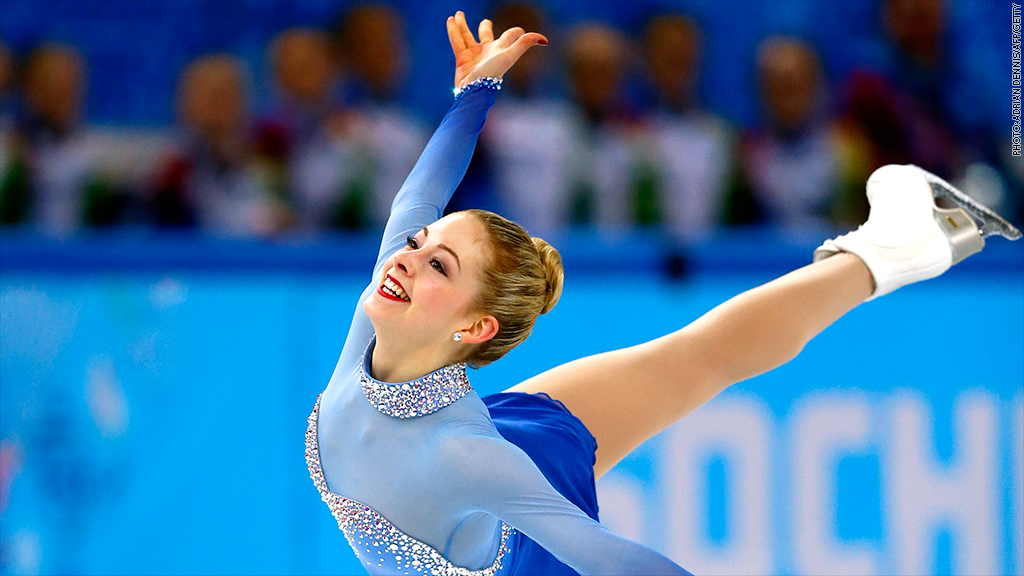 Winter Olympians are often overlooked and underpaid compared to other athletes, but a handful of Sochi stars could score sponsorship gold.
Crowd-pleasing performers with good looks and compelling life stories can capture the lucrative deals that elude many others.
Figure skater Gracie Gold, hockey player T.J. Oshie and snowboarder Sage Kotsenburg fit the bill and are well placed to negotiate rich endorsement contracts after the Olympics, according to sports sponsorship experts.
Gold is America's rising star of figure skating, helping her team win a bronze medal in Sochi. She's well known among sponsors for her talent, personality and looks, and has been featured on the cover of Sports Illustrated.
Big brands, such as Nike (NKE), Visa (V), Cover Girl, United Airlines and Procter & Gamble (PG), have already done deals with the 18-year old, and more could follow if she performs well in the women's short program Wednesday.
"She has the looks, the personality and, of course, the perfect name," said Robert Tuchman, a sports sponsorship consultant and president of Goviva.
Related: These 6 Sochi stars are set for sponsorship gold
Tuchman says most winter Olympians don't get many commercial opportunities because their events tend to generate less global interest than the Summer Games.
And most winter athletes wear helmets when they compete, making them less recognizable to the crowds and less attractive to potential sponsors. Luckily for Gold, figure skating doesn't require headgear.
Medal winners at the beginning of their careers, such as Gold, are particularly bankable.
"The key is, if she has a strong showing, companies will want to get behind her now because she'll be in the Olympics again at least one or two times," said Tuchman.
Gold could negotiate individual endorsements worth at least $500,000, said Tuchman, rising to $1 million if she does well Wednesday.
Related: Olympians pursue startup ventures on the side
Companies looking for good prospects may also turn their attention to Oshie, who captivated audiences with his winning goal during the U.S.-Russia hockey game.
"He has undoubtedly created the most personal brand value of anyone at Sochi so far," said Brand Finance communications director Robert Haigh.
"Beyond his pure sporting achievement -- which contrasts with a U.S. Olympic team that has been slightly underwhelming so far -- he's settled in a relationship and is a good looking chap."
Related: Sochi is the most expensive Olympics yet
Oshie's wholesome image is especially desirable for sponsors keen to avoid athletes who may spell trouble down the track.
Kotsenburg is also likely to turn his gold medal winning performance into more cash, on top of deals he's already signed with Nike, Monster Beverage (MNST) and GoPro.
His youthful attitude appeals to sponsors targeting millenials, said Tim Crow, CEO of the London sports sponsorship agency Synergy.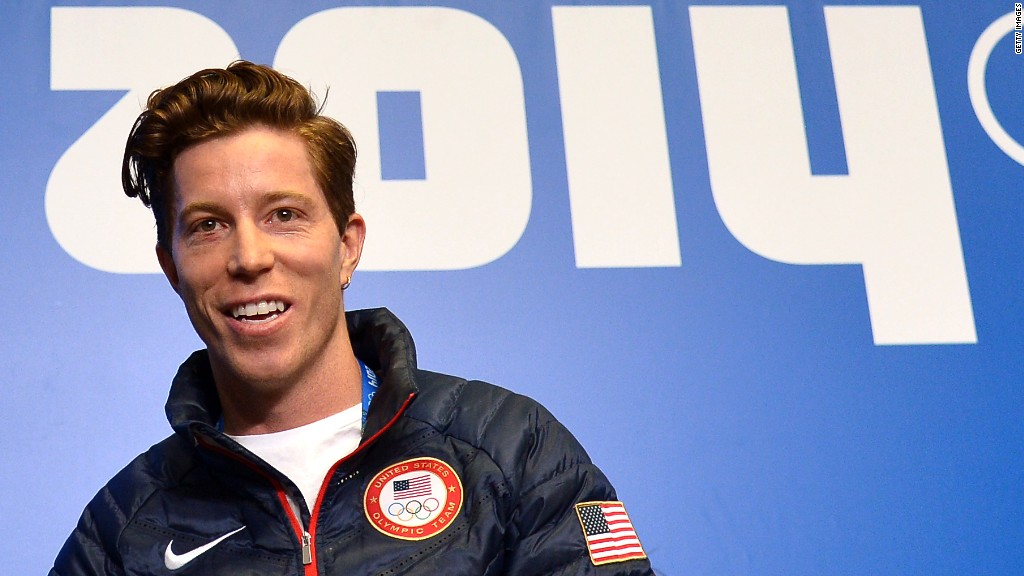 But athletes shouldn't go on a spending spree just yet, said Crow. Many winners from previous Games were surprised to be overlooked.
"Interest is up, buzz is up, emotions are up and this could lead to endorsements for the people involved, but it's dangerous to overgeneralize," he said.