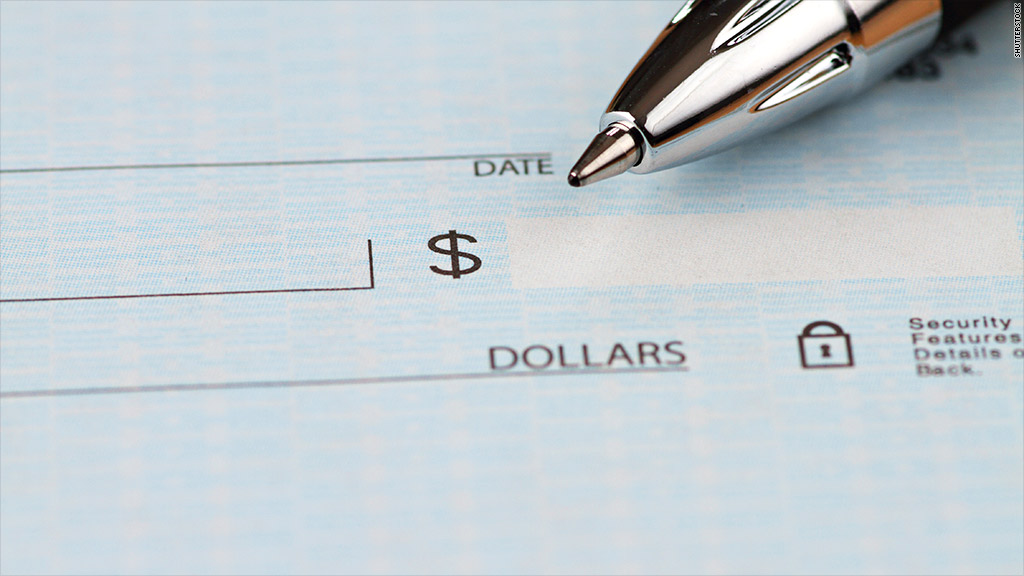 As free checking disappears from the nation's biggest banks, the accounts remain alive and well at credit unions.
About 72% of credit unions offer free checking accounts with no strings attached, like required minimum account balances or direct deposits, according to a Bankrate.com survey of the 50 largest credit unions.
That's unchanged from last year and down only slightly from 78% in 2010. Another 24% of these institutions have accounts that are free if customers meet certain requirements like making direct deposits.
"Free checking remains well within reach of most Americans, and often means looking no further than their credit union," said Greg McBride, Bankrate.com's chief financial analyst.
Related: Savings account lotteries - win up to $25,000
It's a very different story at the big banks, though. Only 38% of banks now offer free checking accounts, which is down slightly from 39% last year and a big drop from 65% in 2010, based on responses from 10 major banks.
Even if you have a free checking account, you can still incur other fees for overdrawing your account or using an ATM. But fees at credit unions are a lot lower than those at banks. The average credit union overdraft fee is $26.96 versus $32.20 at banks.
The most common fee that credit unions charge customers for is using an out-of-network ATM. Credit unions typically charge $1 or $1.50, versus $2 at banks.