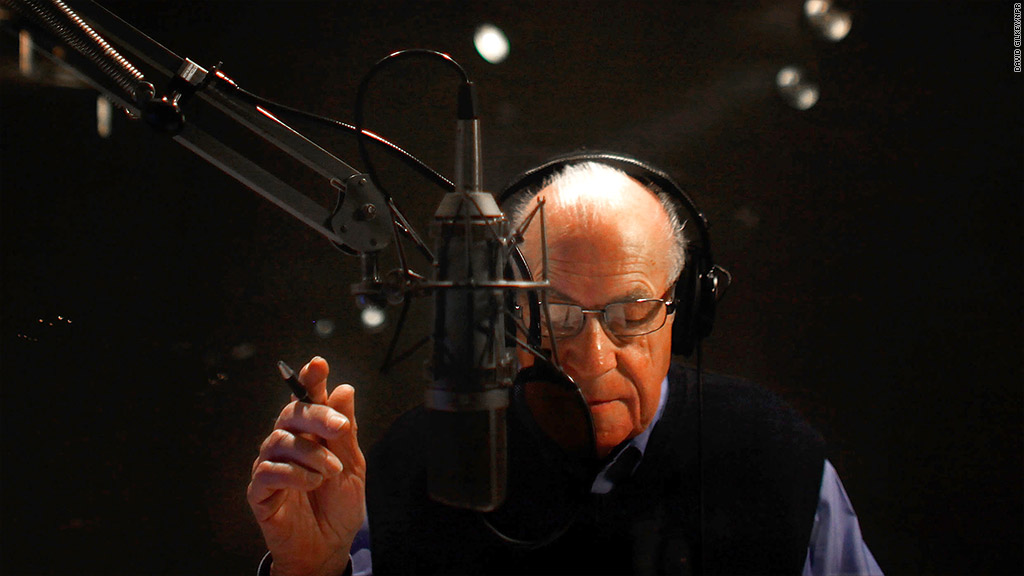 Carl Kasell, the beloved voice of NPR's weekly game show "Wait Wait... Don't Tell Me!," is calling it quits. He announced on Tuesday that he will record his last edition of the program sometime this spring.
Kasell, 79, will still appear on "Wait Wait" occasionally, and will continue to record one of his trademarks: custom voice mail greetings for the game show winners.
"It's a real sad day for all of us at 'Wait Wait' and for me," tweeted Peter Sagal, the show's host, on Tuesday afternoon. "But Carl deserves a chance to lay down the mic and enjoy himself."
Kasell has worked at NPR in various capacities since 1975. He was the newscaster for one of NPR's flagships, "Morning Edition," from 1979 until 2009.
Related: Top charity CEOs pay exceeds $1 million
He has been with "Wait Wait" since its inception in 1998, playing the "straight man" of sorts while Sagal asks questions of panelists.
"My favorite time at NPR has been 'Wait Wait... Don't Tell Me!,'" Kasell said in a statement. "It was loads of fun and gave me a chance to meet and talk in person to the audiences that I felt I had known for so many years on the air."
He added, "I can honestly say I am the luckiest man around to be able to have worked at a job I love for so many years. It's truly been a joy for me."
NPR didn't specify an end date for Kasell, but the public radio organization said that "celebration shows" are being planned in Chicago and Washington. NPR invited Kasell's fans to call 1-888-WAIT-WAIT and leave a voice mail for Kasell, in a nod to his highly coveted voice mail prizes.
NPR said Kasell's title would become "Scorekeeper Emeritus."
"We haven't decided on a replacement, yet," Sagal tweeted. "Hardly thought about it. Want to take our time, not go for a rebound host."
Correction: An earlier version of this article misspelled Carl Kasell's last name.