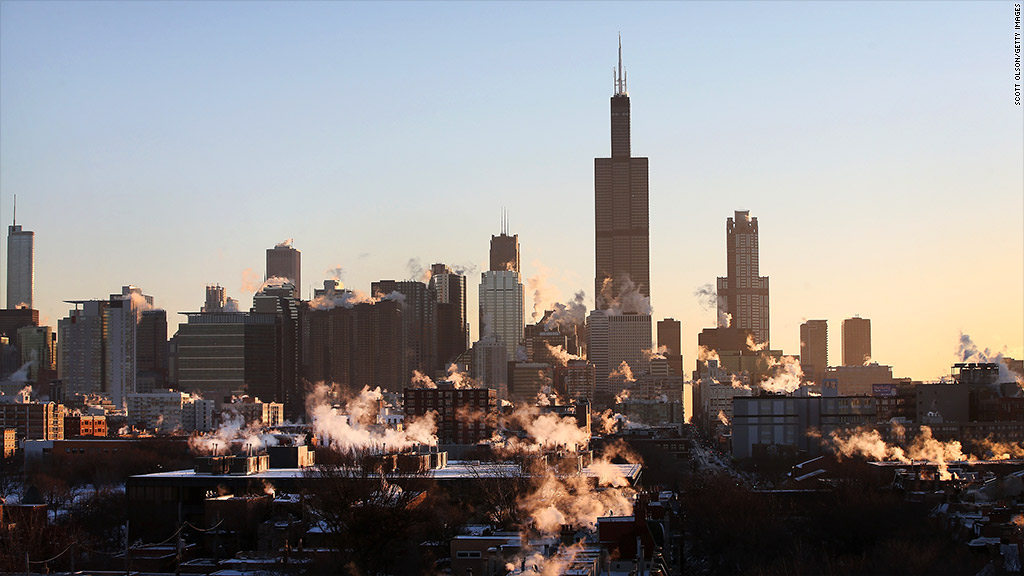 Moody's Investors Service rating agency downgraded Chicago's creditworthiness Tuesday, citing the city's "massive and growing" pension hole.
After years of avoiding the issue, the city of Chicago is facing a massive spike in its annual bill for the pensions it promised current and retired workers. Next year, the city's required contribution will more than double to $1.07 billion.
Moody's said the pension crisis threatens "the city's fiscal solvency," without major tax hikes or budget cuts.
Related: Chicago workers to protest as pension crisis brews
Chicago is home to one of the most troubled pension systems in the country. In total, the city's four pension funds -- for firefighters, police officers, and two for other city workers -- face funding holes of nearly $20 billion.
Tuesday's downgrades affect $8.3 billion in city debt, including $7.8 billion in general obligation bonds and $556 million in sales tax bonds. It follows previous downgrades by Moody's and other ratings agencies.
It also comes as the city prepares to issue hundreds of millions in new bonds, according to Moody's.
The latest hit to the city's general obligation and sales tax ratings puts that debt only a few notches away from junk status. Moody's said its outlook remains negative, which means additional downgrades could come.