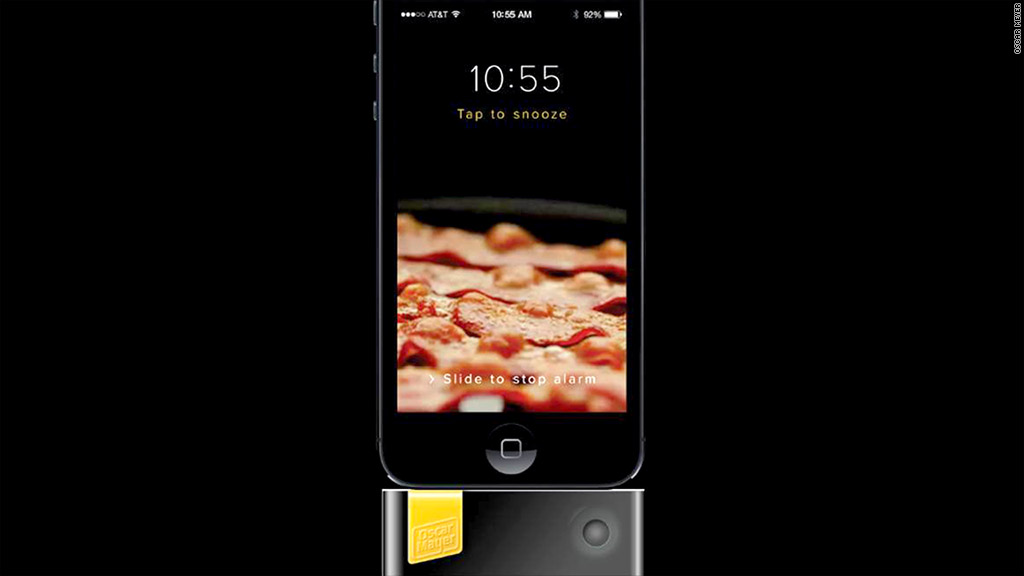 You can now wake up to the smell of bacon everyday, if you're lucky.
An alarm clock phone app from Oscar Mayer brings the sounds of sizzling bacon to your bedroom and a device that plugs into iPhones shoots out the scent.
The app is free and available to any iPhone owner, but bacon fans must enter a contest online to win the smell-emitting device. Only 4,700 are available and winners will be selected at random until April 4.
The gadget is worth about $40, according to the official game rules from Kraft (KRFT), the parent company of Oscar Mayer. It will not be sold in stores.
Related: McDonald's and Taco Bell rethink breakfast
The bacon alarm clock is the latest marketing campaign for the brand, which in the past allowed a limited number of bacon fans to send gift sets including a pack of bacon and either a bacon-themed money clip or cuff links for Father's Day.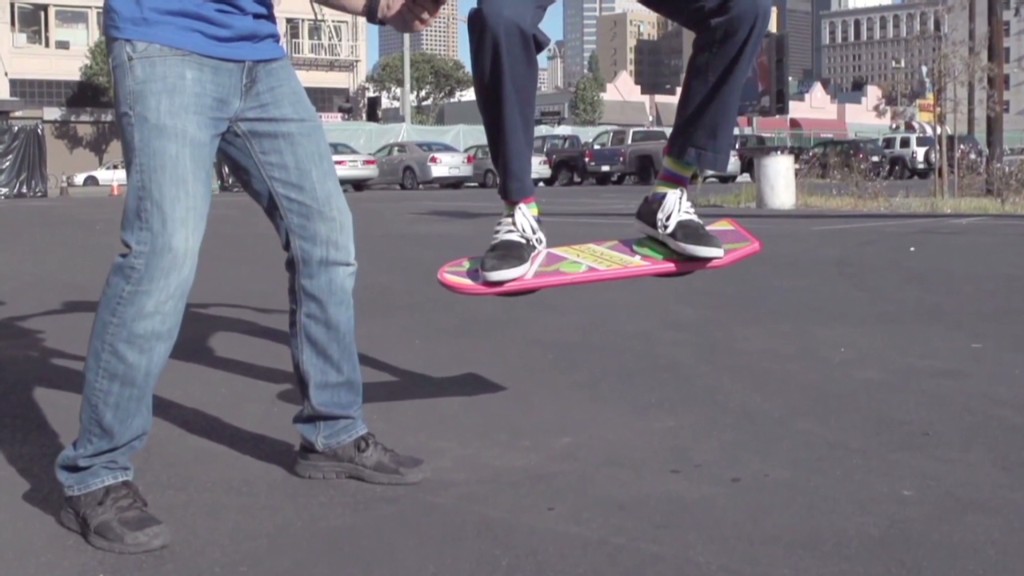 Skeptics may think the alarm is too good to be true, like the bacon flavored Scope mouthwash Proctor & Gamble (PG) advertised last year as an April Fool's joke. But Oscar Mayer's PR agency insists the bacon alarm is not a hoax.
"It is a real device, and the device that the winners receive in the mail will actually work," said Katie Cosgrove, an executive at the Olson Engage agency.