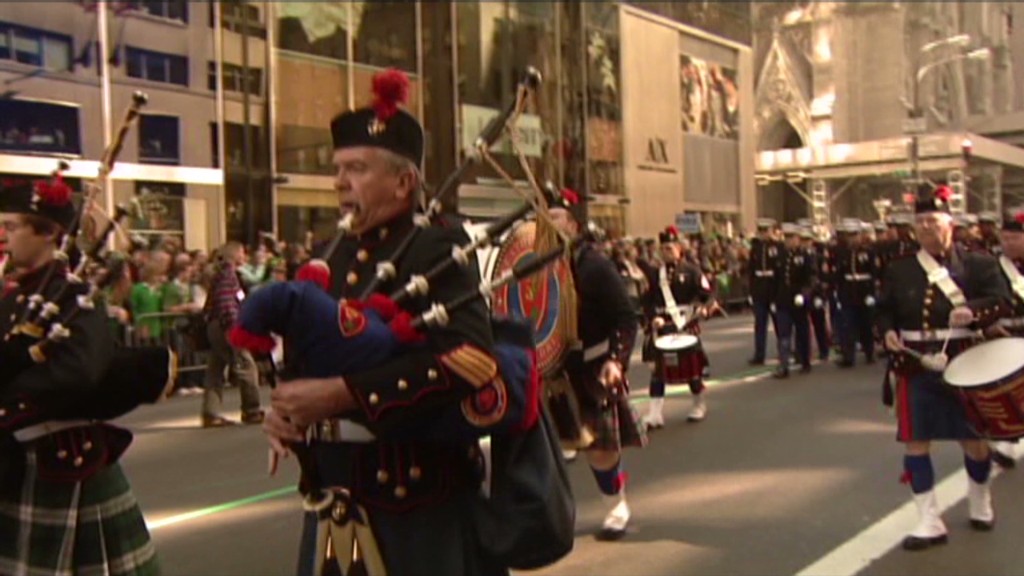 Guinness is the latest beer giant to withdraw its support for a St. Patrick's Day parade because lesbian and gay groups aren't allowed to march openly.
The beer maker late Sunday announced its decision to drop its sponsorship of Monday's parade in New York City.
Over the weekend, gay rights icon Stonewall Inn had threatened to stop selling Guinness beer if the company continued to sponsor the parade. And LGBT advocacy group GLAAD had planned an anti-Guinness event on Monday.
"We were hopeful that the policy of exclusion would be reversed for this year's parade," Guinness said in a statement. "As this has not come to pass, Guinness has withdrawn its participation."
Parade organizers could not be reached for comment.
Related: Obamacare will cover same-sex spouses
The announcement by Guinness comes days after rival Heineken (HEINY) also pulled out of the New York City parade, and Sam Adams (SAM) announced that it would no longer sponsor the Boston parade for the same reason.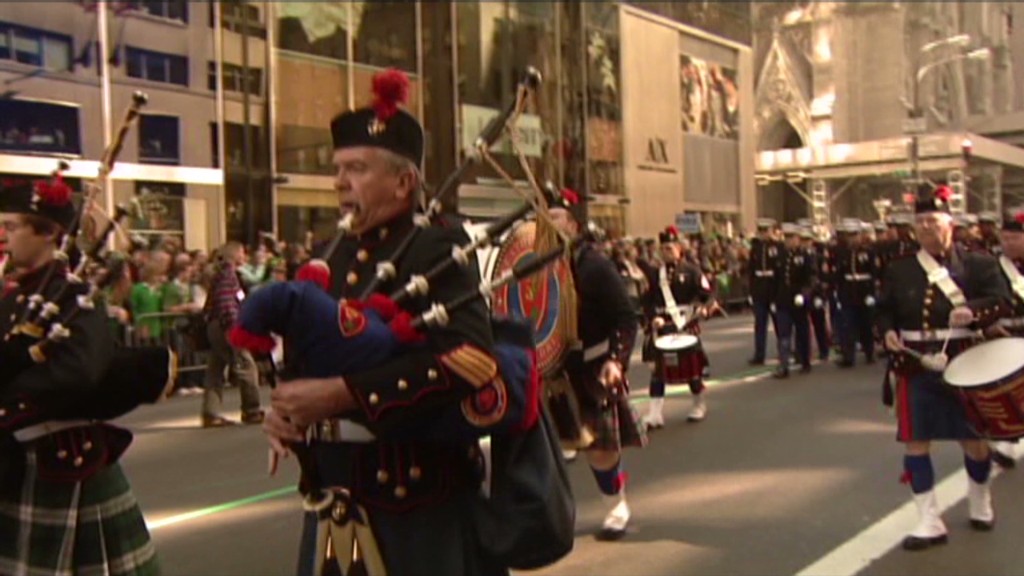 Both parades have policies under which sexual orientation is not allowed to be displayed, meaning marchers are not able to hold signs or wear shirts identifying themselves as LGBT (lesbian, gay, bisexual or transgender).
"Today, Guinness sent a strong message to its customers and employees; discrimination should never be celebrated," GLAAD president Sarah Kate Ellis said in a statement.
The speaker of the New York City Council also congratulated the three beer companies on their decisions.
"I want to commend Guinness, Sam Adams and Heineken for taking a stand on behalf of the LGBT community who should be able to march openly and proudly in the St. Patrick's Day Parade," Speaker Melissa Mark-Viverito said in a statement.
--CNN's Elizabeth Landers contributed to this report.