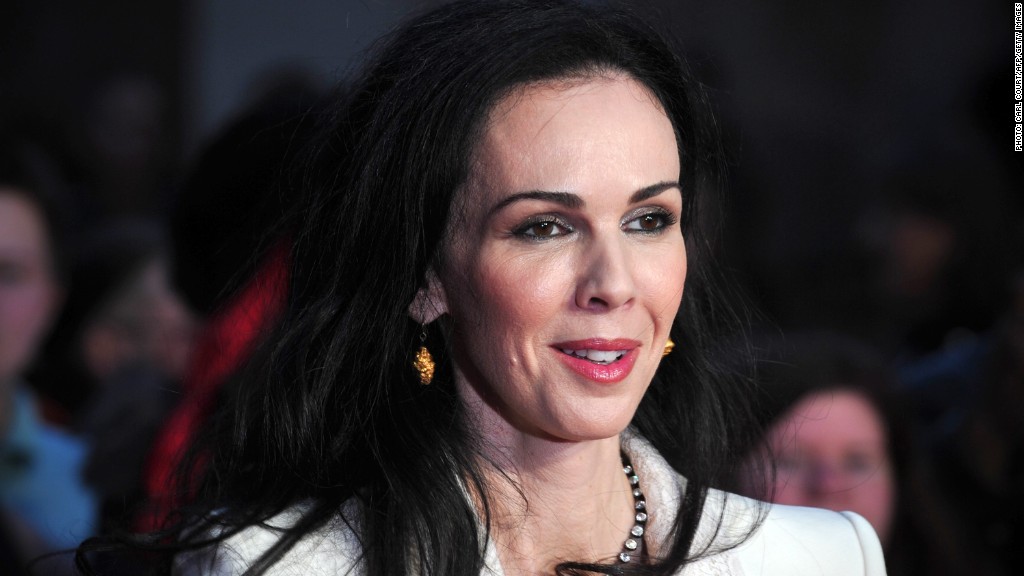 L'Wren Scott, a noted fashion designer who dated Mick Jagger for more than a decade, was facing mounting losses and debts at her business before she died.
Scott was found dead in her New York apartment Monday after apparently committing suicide, according to a law enforcement official familiar with the investigation. The former model was 49.
Annual accounts show her London-registered business -- LS Fashion Ltd -- had racked up debts of €5.5 million ($7.6 million) by the end of 2012 and was burning through cash at a rapid rate.
She was due to hold a show at London Fashion Week on February 16 but canceled, the British Fashion Council said.
The accounts, filed in October 2013, show LS Fashion's cash reserves were decimated over the course of a year, plunging to just under €70,000 at the end of 2012 from over €750,000 a year earlier.
The company's deficit ballooned by 40% to surpass €4.2 million ($5.9 million) over the same period.
According to British newspaper The Daily Mail, Scott was "embarrassed" by her business troubles and did not want to ask for help.
In a statement issued Friday, a spokesperson for Scott said, "The long-term prospects for the business were encouraging. Ms. Scott was very focused on doing what was right for her global business and for the support of her team."
Scott designed clothes worn by a number of celebrities, including Madonna and Mad Men's Christina Hendricks.
A spokesman for Mick Jagger said the singer was completely shocked and devastated by news of Scott's death.
The Rolling Stones canceled their upcoming Wednesday show in Perth, Australia, after Scott's death.
Scott was born Laura "Luann" Bambrough and raised in Utah. The statuesque beauty modeled for several years before becoming a stylist and eventually designed costumes for films. She received a credit on 2007's "Ocean's Thirteen" as actress Ellen Barkin's consultant.
-- CNN's Todd Leopold contributed to this report.