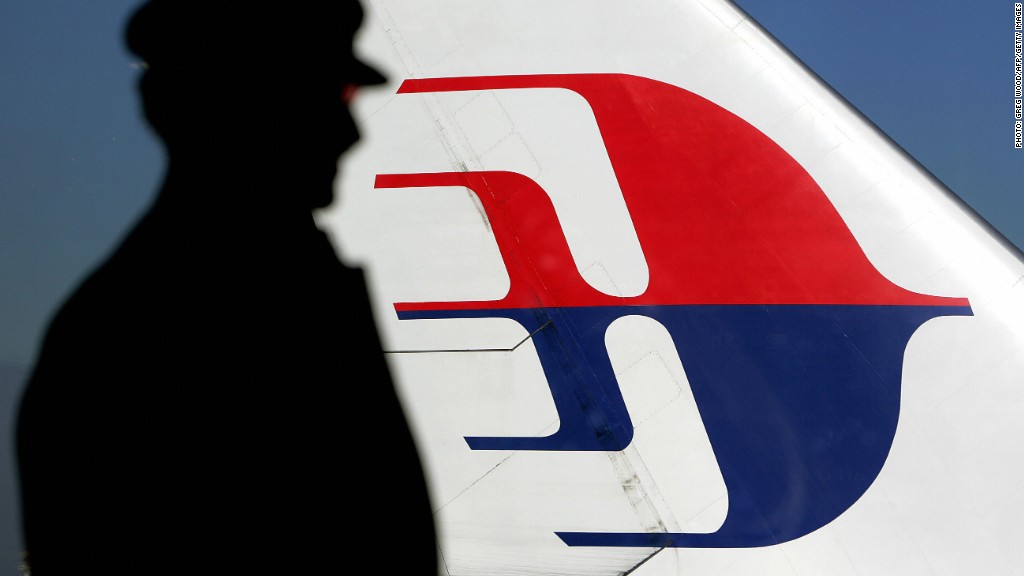 Malaysia Airlines offered initial financial assistance to the families of Flight 370 passengers on Tuesday, and promised that additional compensation was being prepared.
The payments of $5,000 per passenger should help families cope with the immediate financial strain caused by a long search for the plane. But the airline is eventually likely to pay next of kin compensation that ranges into the millions of dollars per passenger.
Under an international treaty known as the Montreal Convention, the airline must pay relatives of each deceased passenger an initial sum of around $150,000 to $175,000.
Relatives of victims can also sue for further damages -- unless the airline can prove that it took all necessary measures to prevent a crash or any other incident that prevented passengers from arriving safely.
Liability could also stretch beyond the airline to the plane's manufacturer, Boeing (BA), if a mechanical flaw is ruled the cause. But that would be difficult to prove if the plane is not recovered.
Related: Relatives despair as search yields no answers
Monica Kelly, an attorney at Ribbeck Law Chartered who plans to file suit against Malaysia Airlines and Boeing, told CNNMoney last week that based on her experience, families could receive between $400,000 and $3 million in damages.
A lot depends on where the lawsuits are filed. Plaintiffs tend to be awarded much larger sums in U.S. courts than in other countries, said Mike Danko, an aviation lawyer with Danko Meredith who estimates some awards could be as large as $8 million.
Uncertainty about the passengers' fate could slow the legal process. But if months go by with no sign of the passengers, most countries will allow judges to rule that a passenger is presumed dead, allowing claims to move forward, including life insurance and other other end-of-life matters.
Related: Airline says all lives lost
Brian Havel, a law professor and director of the International Aviation Law Institute at DePaul University, said most claims will be settled out of court.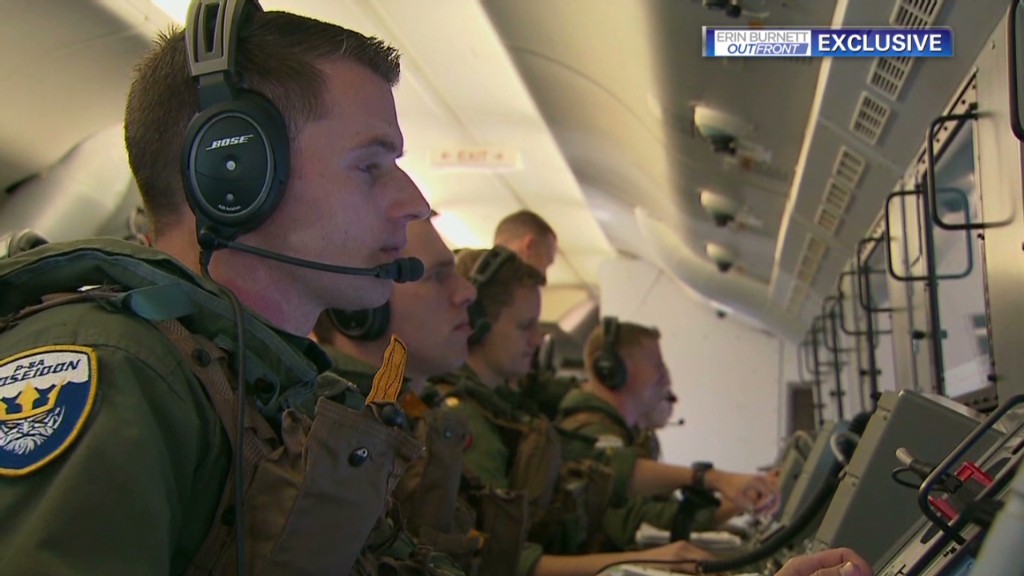 Any lawsuits will likely unfold in several countries since people of 14 different nationalities were on board the flight. U.S. attorneys were on the ground in Beijing last week, where many of the families are awaiting news of their loved ones in a hotel.
Many of Malaysia Airlines' expenses will be covered by the maze of insurance policies that cover a plane and its passengers. Coverage averages between $2 billion and $2.5 billion per aircraft, including about $10 million per passenger, Havel said.
The first claims for the missing airliner itself have already been paid. Insurer Allianz Global Corporate & Specialty said last week that it and other firms "have made initial payments" of an unspecified amount on so-called hull and liability policies that are part of "our contractual obligations where an aircraft is reported as missing."