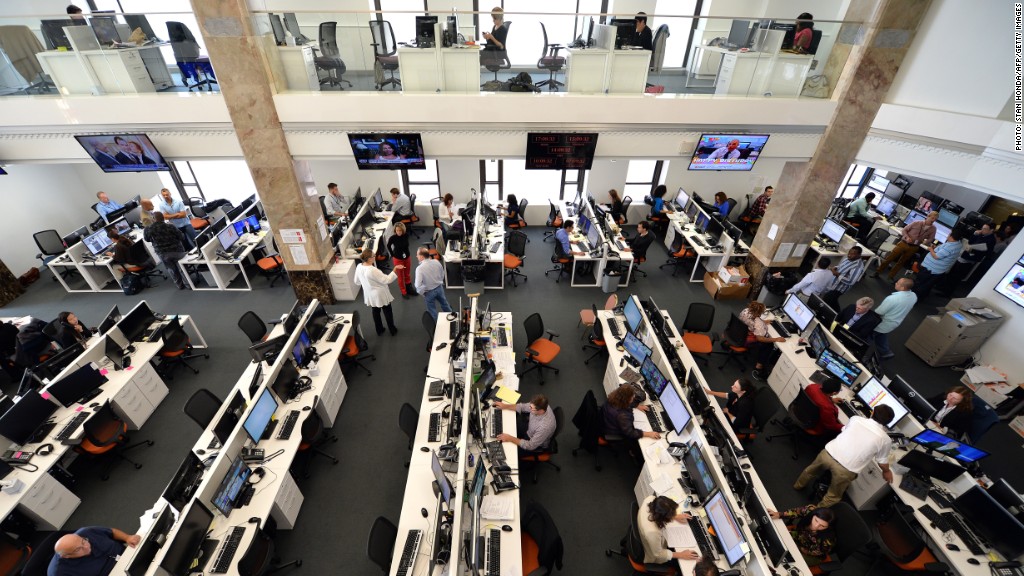 How many reporting jobs have new online news organizations created?
Pew Research Center has tried to put a number on it: 5,000.
The center's annual State of the News Media report, released on Wednesday, includes a first-of-its-kind tally of jobs at 30 big websites, like Buzzfeed and The Huffington Post, and 438 smaller startups.
"In a significant shift in the editorial ecosystem, most of these jobs have been created in the past half dozen years, and many have materialized within the last year alone," write the authors of the 2014 report, who credit the startups with bringing "a level of energy to the news industry not seen for a long time."
The Pew report cites hiring sprees at digitally-oriented companies like Gawker, Business Insider, First Look Media, Vox Media, and Vice Media. But it emphasizes that "the growth in new digital full-time journalism jobs seems to have compensated for only a modest percentage of the lost legacy jobs in newspaper newsrooms alone in the past decade."
"The vast majority of bodies producing original reporting still lie within the newspaper industry," the authors write. "But those newspaper jobs are far from secure." While reliable data for 2013 is not yet available, the report says that full-time newsroom employment dipped by 6.4% in 2012, "with more losses expected for 2013."
Related: Narrow ratings win for 'Today' shows how much trouble it's in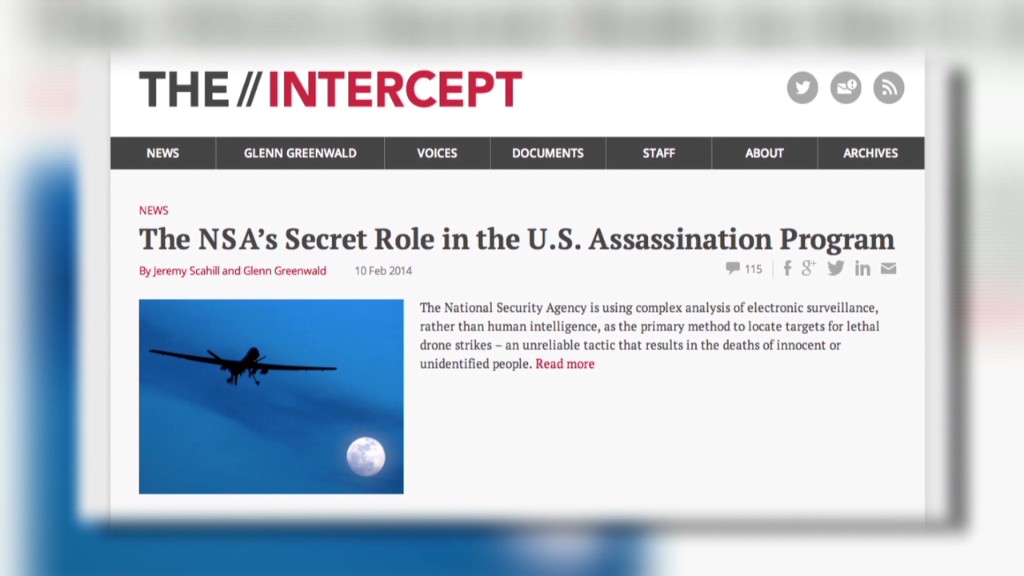 The State of the News Media report is an annual assessment of American journalism, financed by the nonpartisan Pew Research Center. This time last year, Pew focused on what it called signs of "shrinking reporting power" due to cutbacks at newspapers and television networks. That report warned of "a news industry that is more undermanned and unprepared to uncover stories, dig deep into emerging ones or to question information put into its hands."
This year's edition relays what it calls "a new sense of optimism," partly due to recent investments at a wide variety of online news organizations, some for-profit and others not-for-profit. It cites "a new breed of entrepreneurs" like Jeff Bezos, who acquired The Washington Post last year, and an increase in philanthropic support for news producers.
Related: China playing rough with big media
Pew arrived at the number of 5,000 new digital news gathering jobs by compiling the number of staffers at 30 big websites and estimating the head count at many smaller ones. The authors acknowledge that "while that does not represent a complete census of a digital news world, it is a robust a sample as may be possible from a variety of credible sources."
They say that "many digital outlets are working to fill reporting gaps created by the strain on resources at traditional outlets -- from niche topic areas like education to international coverage to local community news to investigative journalism." Others are experimenting with new ways to tell stories, whether through videos or lists or data visualization techniques.
"But the question of whether digital news outlets can ultimately replenish the loss of legacy jobs and reporting resources hinges on creating the kind of successful business model or models that have proved elusive," the authors say.