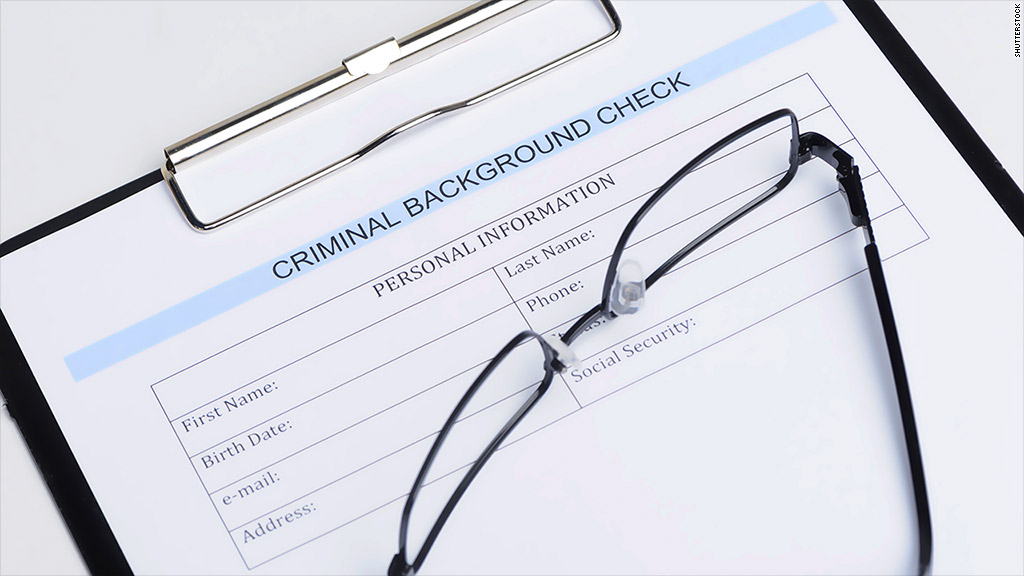 Two data brokers will pay fines to settle federal charges that they illegally sold consumer background checks -- including criminal histories and sex offender statuses -- to prospective employers and landlords without ensuring their accuracy or that they would be used properly.
Instant Checkmate agreed to pay $525,000 and InfoTrack Information Services $1 million, the Federal Trade Commission said Wednesday. Both companies will be barred from continuing their practices.
The agency said the firms violated the Fair Credit Reporting Act, which requires companies that sell information used to determine a person's eligibility for a job, bank loan or apartment lease, to be as accurate as possible. The law also requires that the information only be sold to specified users, such as prospective employers.
Related: Big Data is secretly scoring you
InfoTrack, for example, allegedly sent reports to employers indicating an applicant could possibly be on the national sex offender registry, based solely on their first and last name.
Such information, the FTC said, could cause an employer to reject a person's employment application.
"Consumers shouldn't have to worry that they'll be turned down for a job or an apartment because of false information in a consumer report," said Jessica Rich, director of the FTC's Bureau of Consumer Protection.
Deerfield, Ill.-based InfoTrack and its attorney did not respond to a request for comment.
Meanwhile, Instant Checkmate ran a website that allegedly allowed users to search public records for information about anyone. The company, which is based in San Diego, did not ensure the accuracy of the information or require users to identify themselves or certify that the information would be used for a legal purpose, according to the FTC complaint.
Related: Data brokers selling lists of rape victims, AIDS patients
The FTC alleged that the site advertised its services to landlords and potential employers looking for nannies or house cleaners.
Instant Checkmate said in a statement that the ads cited by the FTC were from more than two years ago and that the company "is not in the business of providing information to employers, lenders and landlords" and should not be subject to the Fair Credit Reporting Act. Rather, the firm said it focuses on helping millions of consumers check out potential romantic partners.
"Instant Checkmate made the decision to settle given the costs and uncertainties of litigation and given the company's full support of the FTC and its mission," the company said.