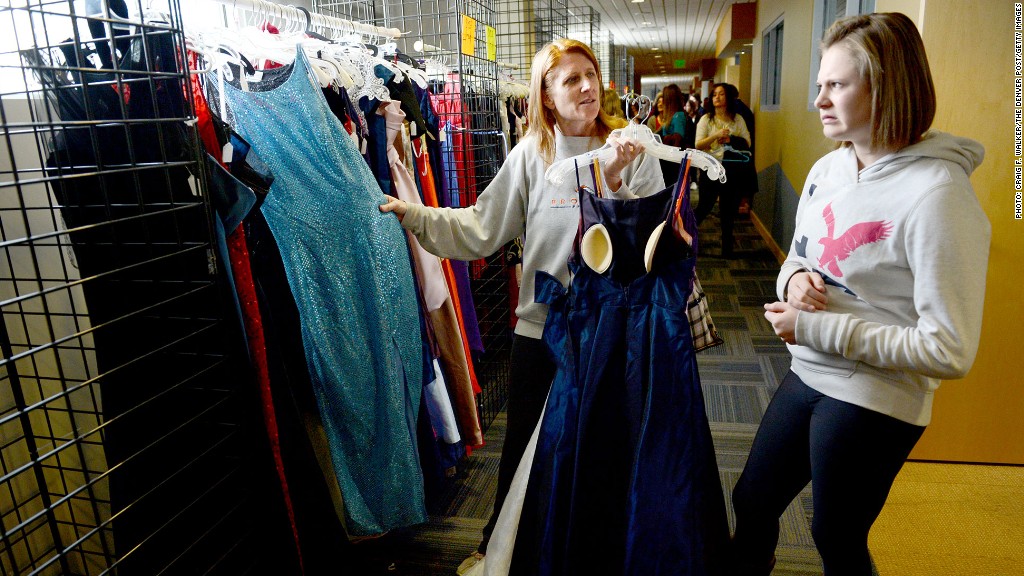 Has the prom bubble burst?
Fueled by everything from designer gowns to oversized limos, prom spending had been on the rise in recent years -- even amid a struggling economy. But this year, some prom-goers may be reining it in.
Teens (and their families) plan to spend an average of $978 on the event this year, down 14% from $1,139 last year, according to a Visa survey of more than 1,200 parents of prom-aged teens.
"(Prom spending) had been on such a ride," said Nat Sillin, Visa's head of U.S. financial education. "It could be just a realization that enough is enough."
Related: Teens face toughest job market on record
Visa's survey echoes an October report from Piper Jaffray & Co., which found that teens were spending less on clothes and other items despite feeling more confident about the economy.
Yet even with the reported drop, prom spending still remains "disproportionately high" for many families with teenage children, the survey said.
"This is a major expense in every household that has a teen," Sillin said. "It's an important opportunity for parents to talk to their teens about how to setup a budget and how to stick to a budget."
Related: How much will it cost to raise your child?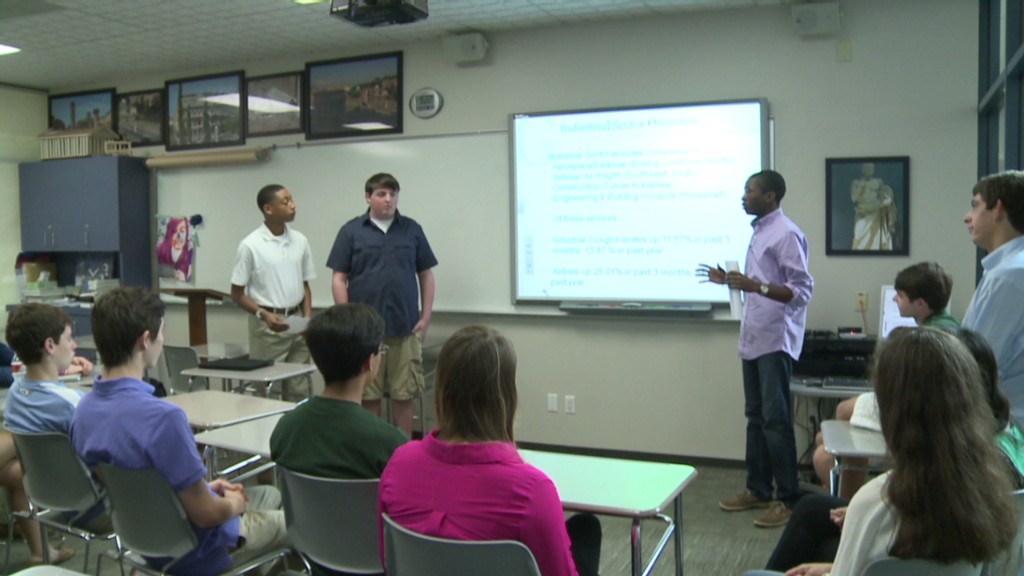 While parents are still footing more than half of the bill, teens are picking up a bigger share at an average of 44% of prom costs.
West coast families are expecting to spend the most, at an average of $1,125, while Midwestern families will spend the least at an average $835, according to the survey. Meanwhile, Northeastern families will spend an average of $1,104, down nearly 30% from last year.
In a contrast to last year, lower income parents planned to spend less than higher-earners. Parents who earn less than $50,000 a year plan to spend an average of $733, compared to $1,151 for parents who make over $50,000.
Older parents also tend to be more frugal. Parents under the age of 40 plan to spend $1074, almost 30% more than parents over 40.