Can earnings save the day?
That's the question on investors' minds heading into this week, as corporate earnings results from the first quarter get into full swing.
After a brutal past week, the markets are looking for signs that the economy is kicking -- or at least not tanking.
In a quarter that saw harsh winter weather and less-than-stellar economic data, earnings aren't expected to impress.
Related: Stock experts say the bull isn't dead yet
Earnings for companies in the S&P 500 are estimated to decline 1.6% from the first quarter of 2013, according to data from FactSet.
Investors will be especially interested in bank earnings this week, which are often seen as a gauge of how consumers and businesses are feeling.
Citigroup (C)reports on Monday, followed by Bank of America (BAC) on Wednesday and Goldman Sachs (GS) and Morgan Stanley (MS) on Thursday.
So far the bank earnings picture is a bit muddled.
JPMorgan Chase (JPM) reported results Friday that missed Wall Street expectations and fell from a year earlier, even though CEO Jamie Dimon insisted that the bank has "growing confidence in the economy." Wells Fargo (WFC), in contrast, beat profit forecasts, but its revenue was lower than the same period last year.
Related: JPMorgan profits sink, but Dimon confident
Other bellwethers scheduled to report earnings this week include Coca-Cola (COKE), Johnson & Johnson (JNJ), and General Electric (GE).
On the IPO calendar, Chinese micro-blogging site Weibo is expected to go public sometime this week. The company, sometimes called the "Chinese Twitter," filed with the SEC earlier this month to sell 20 million shares at a price of $17 to $19 a share in an IPO that could raise as much as $380 million.
Many investors have been eying Weibo as a way to tap into the Chinese market.
Related: China's Alibaba picks U.S. for IPO
One of the big stories in the market last week was the sell-off in tech stocks. Several tech heavyweights will report earnings this week.
Yahoo (YHOO) releases results Tuesday, and investors will be watching closely to see if CEO Marissa Mayer's efforts to rejuvenate the company have started to bear fruit. So far this year, they haven't been convinced, as the stock is down over 17% from the beginning of 2014.
On Wednesday, analysts will be digging into Google's (GOOGL) earnings report to see if the company has improved on mobile. Even though its fourth quarter profit soared 17%, the tech giant struggled to convince marketers to pay as much for mobile ads as desktop ads.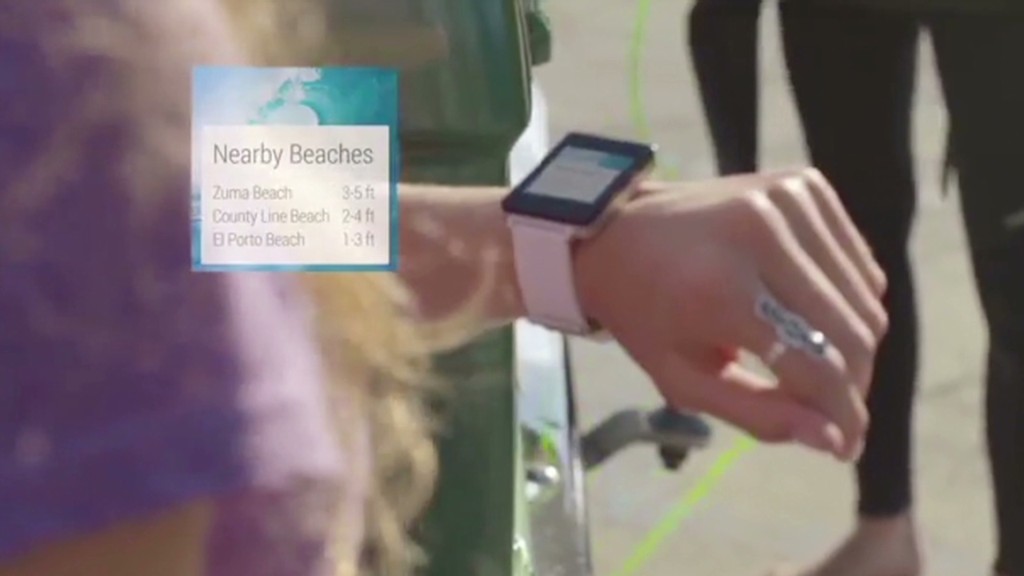 Also on Wednesday, IBM (IBM) will release results. The stock has defied the technology sell-off this year and is up over 4% as investors pour into dividend paying stocks.
On the economic front, investors will be listening in on Federal Reserve Chair Janet Yellen's speech at the Economic Club of New York Wednesday. Many market watchers are expecting her to maintain the Fed's commitment to propping up the economy with low rates for some time.
Investors will also get data on retail sales, inflation and housing this week. Economists will be looking to the data to see signs of a better March.
The markets will be closed Friday for Good Friday.