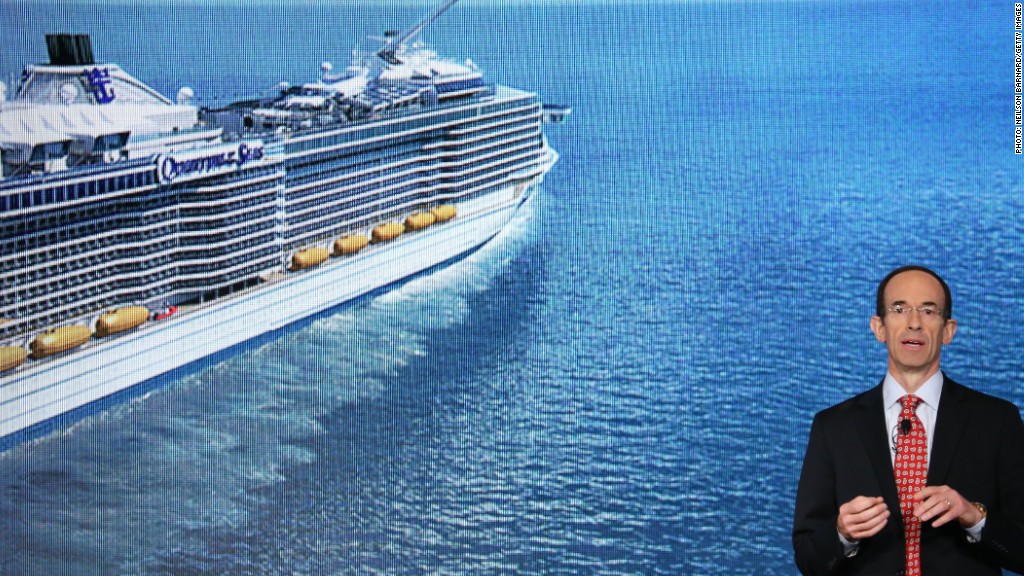 Royal Caribbean Cruises will base its newest ship in Shanghai, the latest move in a race to capture big tourism dollars flowing out of China.
The ship, Quantum of the Seas, will make its home in China in 2015, after spending its inaugural winter season sailing out of New York. The ship will ferry travelers from Shanghai to South Korea and Japan.
Royal Caribbean (RCL) already has two ships in Asia, sailing to destinations including Kuala Lumpur, Singapore, Tokyo and Hong Kong.
But the addition of Quantum of the Seas, which boasts 18 decks, 2,090 staterooms and a skydiving simulator, shows how seriously the company is taking Asia, and China in particular.
"Consumers in China have grown to expect the best the world has to offer," Royal Caribbean president Adam Goldstein said in a statement. "We are ready to accelerate the growth of this vital market."
Chinese citizens have gone from being an afterthought in terms of purchasing power to the world's top travel spenders in a matter of years.
In 2012, the most recent year for which data is available, Chinese spending on international tourism jumped 40% to $102 billion, according to the United Nations World Tourism Organization. By way of comparison, the United States and Germany tied with spending of $84 billion.
Related story: Chinese tourists boost U.S. businesses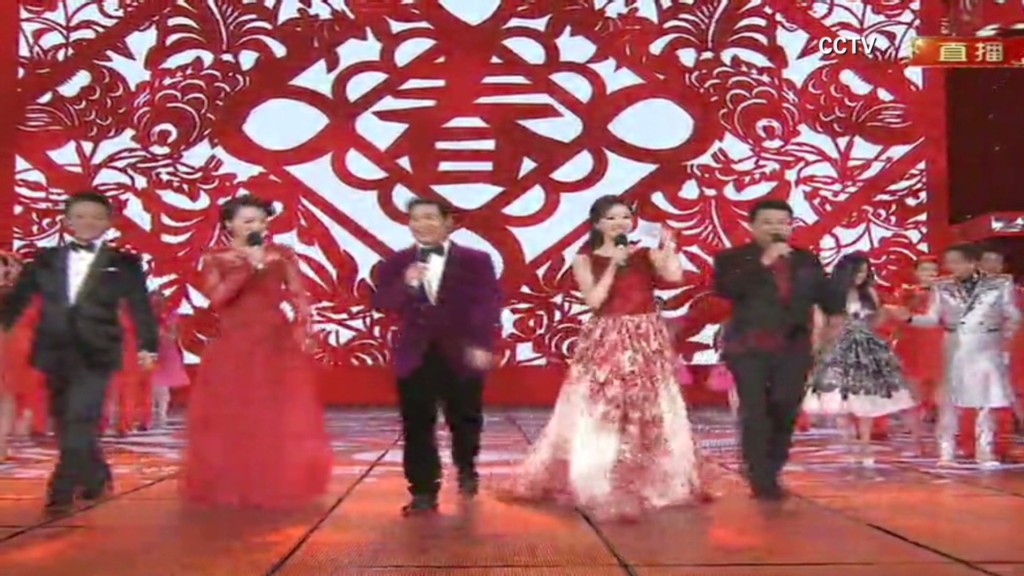 Yet there is plenty of room for the cruise industry to grow in Asia, a region that accounted for only 3.4% of capacity in 2013, according to industry group Cruise Lines International Association.
And no country in Asia -- not even China -- made the group's list of top 10 booking sources. That ranking is dominated by the United States, which provided more than 50% of passengers.
Related story: Rich Chinese overwhelm U.S. visa program
In a bid to attract more business, Hong Kong last year opened a cruise terminal on the former site of Kai Tak airport, famous for its hair-raising approach.
Yet there have been some growing pains, and a relatively small number of ships have docked at the new facility.
Earlier this year a group of passengers refused to leave a Carnival Corp (CCL) cruise ship that ended its voyage in Hong Kong.
The Costa Victoria was unable to stop in Vietnam's Ha Long Bay as promised, and passengers demanded compensation from the company.