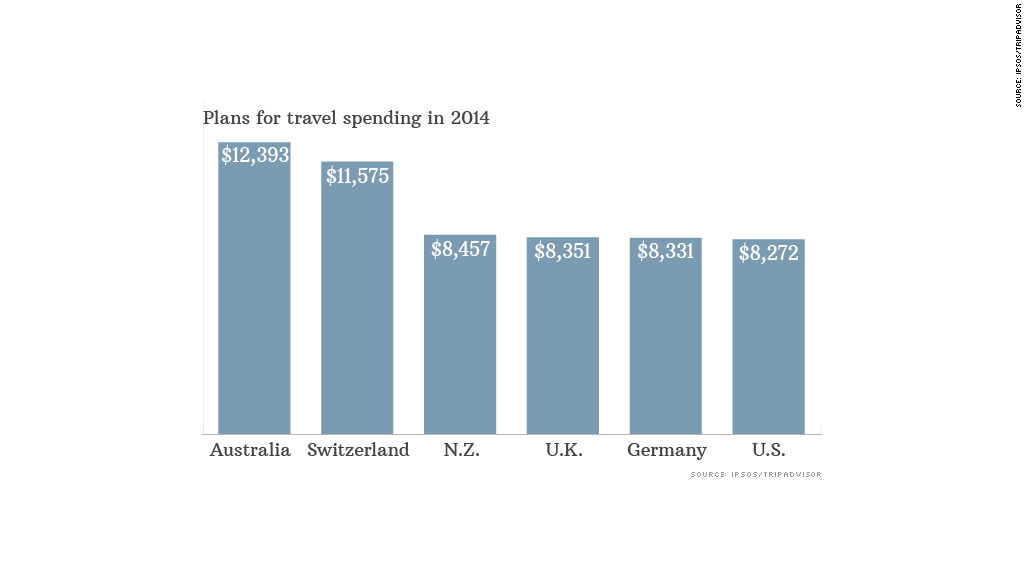 If you're looking to splurge on travel this year, you're not alone.
Travelers around the world are planning to boost their spending in 2014, with the average person expecting to spend $6,136, up 3% from last year, according to a new survey from travel website TripAdvisor.
The survey, conducted by research firm Ipsos, shows Aussies plan to spend the most cash on trips -- double the average -- at $12,393.
Meanwhile, the Swiss, Kiwis, Brits and Germans are also big spenders, with the average individual planning to splash out over $8,300 on travel throughout the year.
On the other end of the scale, people in Thailand expect to spend the least: $2,390.
Related: Chinese tourists boost U.S. businesses
The survey found people weren't necessarily feeling more confident about the economy, but they simply weren't willing to dial back on their holidays.
"Many [are] opting to hunt for bargains and make sacrifices in other areas of their lives in order to protect their travel spend," said TripAdvisor.
In addition to boosting their budgets, the survey showed people are setting their sights afar, with 77% expecting to travel abroad -- up from 65% in 2013.
"Exploration is back on the agenda in 2014," said Marc Charron, president of TripAdvisor for Business.
Related: Five global liquors about to go big
Europe continues to be the most desirable travel region, with 46% of people saying they plan to visit Europe within the next two years. Asia comes in second place and North America came in third.
Italy and Australia tie for being the top "dream destination," with 32% of international respondents saying they'd love to jet over to these countries if money was no object.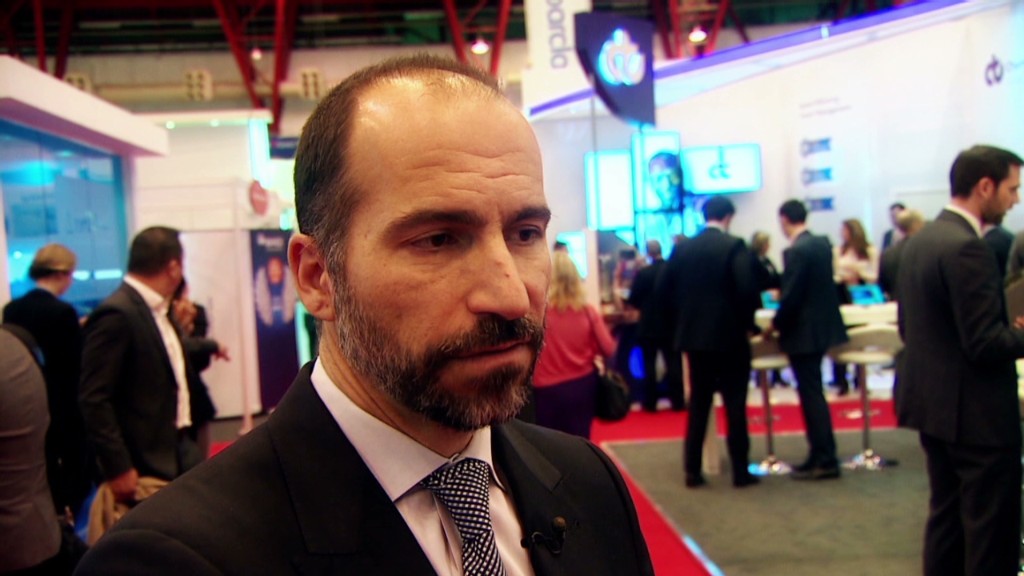 Domestic travel is also gaining in popularity, with 90% of respondents saying they expect to take trips within their home country this year, up three percentage points compared to 2013.
The TripAdvisor survey is based on responses from 61,000 travelers and hoteliers in 26 countries around the world. It was conducted in February and March.