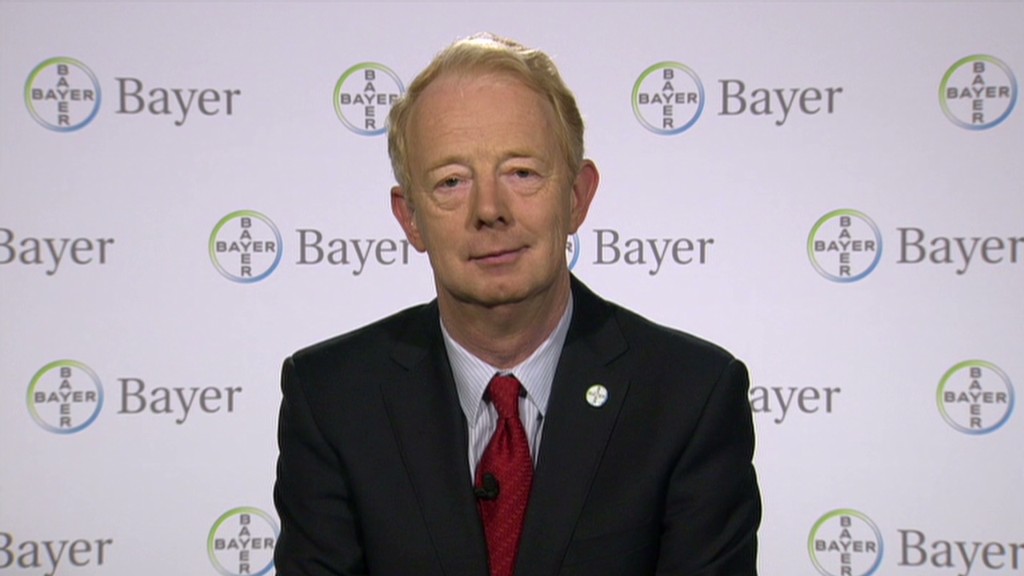 After making a failed bid for AstraZeneca in January, pharmaceutical heavyweight Pfizer is again pursuing a deal for its British rival that would rank among the largest in industry history.
Pfizer (PFE) said it made contact with AstraZeneca (AZN) on Saturday to renew acquisition discussions, the latest potential pairing in an industry gripped by a new wave of consolidation.
U.S.-based Pfizer said that AstraZeneca declined to engage when contacted over the weekend.
If a transaction is executed, Pfizer said the resulting company would be incorporated in Britain, but headquartered in New York and listed on the NYSE.
"Pfizer is currently considering its options with respect to AstraZeneca," the company said in a statement. "Pfizer believes the strategic, business and financial rationale for a transaction is compelling."
Related: Botox maker gets $46 billion bid
The proposal floated in January would have paid AstraZeneca owners £46.61 ($76.62) per share, a premium of around 30% over the company's stock price at the time. At that price, the deal would have been worth £58.7 billion, or around $98.6 billion.
A deal of that scale would represent the biggest foreign takeover of a British company. It would also be the second biggest pharmaceutical deal after Pfizer's $112 billion purchase of Warner Lambert in 2000.
AstraZeneca said Monday that the January proposal "very significantly undervalued" the company and its prospects, and in the absence of a new "specific and attractive" offer it was not ready to resume talks.
Pfizer said Monday it remains willing to pay a "significant premium" over the company's closing share price on April 17.
It now has a month to announce its intention to make an offer, or walk away.
In addition to an expanded drug portfolio -- particularly in cancer treatments -- a deal would provide a use for some of the billions in profits Pfizer holds overseas. Bringing the cash home to the U.S. would likely result in a higher tax bill.
The wave of pharmaceutical consolidation is being fueled in part by the expiration of lucrative patents, and a need for deep pockets to finance new research and development. The M&A activity is also inspired by the expectation that low interest rates will not last for much longer.
Deals worth $128 billion have been announced in the sector so far this year, according to Dealogic, the highest tally since 2009.
Pfizer's decision to go public with its purchase desire could help force AstraZeneca to the negotiating table -- and raise shareholder expectations for a deal.
AstraZeneca shares gained more than 15% to trade at £47.11 in London trading following Pfizer's disclosure. Shares in the U.S. company were up nearly 1% in premarket.
-- CNNMoney's Mark Thompson contributed to this article