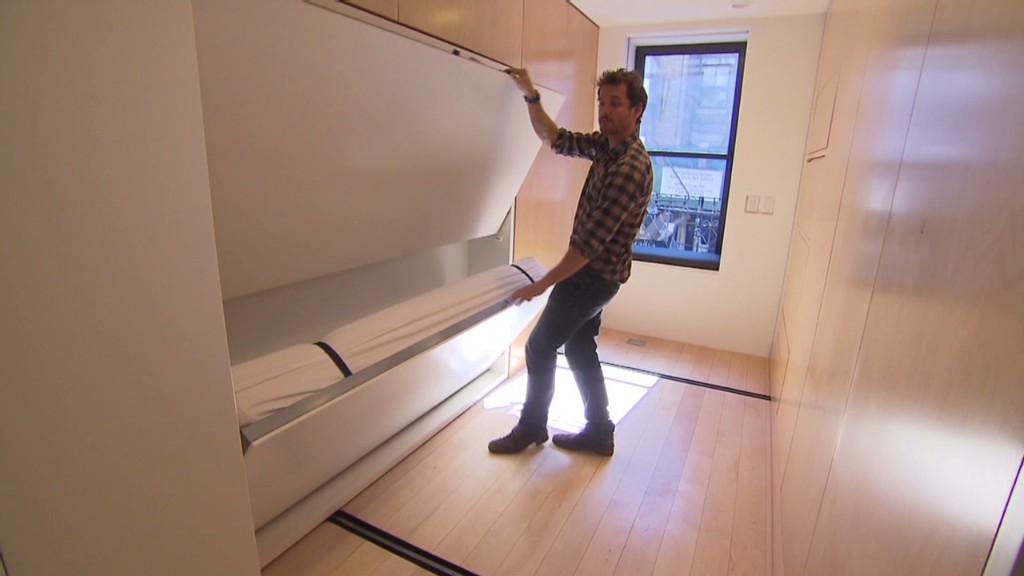 Paying $1 million for a studio may seem high, even by Manhattan standards, but this 420-square-foot space collapses, folds, and rolls to transform into a master bedroom, home theater, dining room for 12 and even a guest room.
Designed by LifeEdited founder Graham Hill, the apartment was created to show how much functionality could be added to a small apartment. With the success of this apartment, Hill is bringing the concept to new apartment complexes in both Brooklyn and Sao Paulo, Brazil.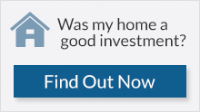 The founder of Treehugger.com, Hill believes, "One of the easiest ways to go green is really just to go smaller" -- and that's exactly what this apartment does.
The main room contains a thick rolling wall -- like those commonly found in large libraries -- that sits on a track. The wall is made up of cabinets, drawers and a standing desk. Roll the wall out, and it reveals two bunk beds hidden behind it, along with storage closets and a desk for guests. There's a Murphy bed in the main space and the kitchen counter hides a small table,which can be pulled out and expanded to accommodate up to twelve people.
Related: Surrealist house keeps Austin weird
Hill paid $287,000 for the studio in 2009 and held a contest to create its final design. With over 300 entries, the winning design came from Romanian architecture students Catalin Sandu and Adrian Iancu. The complete gut renovation of the studio (located in New York City's Lower East Side) was even more than the purchase price, coming in around $365,000. Hill lived in the apartment after it was renovated and is now putting it on the market for $995,000
Rounding out the apartment's "green" theme is its energy efficiency -- it has an electronic composter, insulated air conditioner that can stay in year-round, and even a solar panel outside the window -- which Hill says came in handy after Hurricane Sandy.
While the apartment has a lot of functions for such a small space, don't expect the design to migrate to the suburbs just yet.
"Transforming apartments really works best in high cost-per-square-foot areas," Hill says. "It's not going to be for everyone. But it absolutely is going to be for a lot of people."