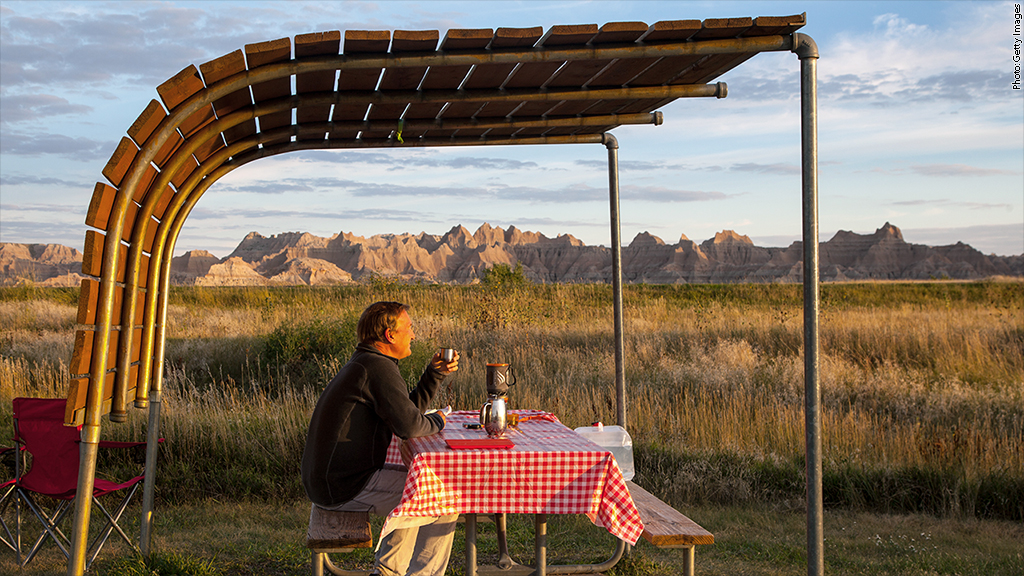 Forget sunny Florida or California, retirees are better off heading to colder climates, according to Bankrate's latest ranking of best states to retire.
South Dakota topped Bankrate's list. Its low taxes, lack of crime and easy access to quality healthcare make it the country's best state for retirees, according to Bankrate's rankings, which equally weighted weather, cost of living, crime, quality of health care, state and local taxes and general well-being.
Overall, Midwestern and Mountain states dominated the list, with Colorado, Utah, North Dakota and Wyoming rounding out the top five.
All of these states tend to have excellent healthcare and some of the lowest state and local tax rates in the country, which can make a big difference for retirees living on fixed incomes, said Chris Kahn, research and statistics editor at Bankrate.
"Yes you are still going to need a snow shovel... but you're getting a lot in return for that cold weather," Kahn said.
And while sunny Florida is popular among many retirees, it ranked near the bottom of the list -- in 39th place -- in part because of higher crime and living costs and lower quality healthcare. Meanwhile, California ranked 28th, weighed down by high state taxes and living costs.
Related: Best places to retire
Here are the 10 states offering the best mix of affordability and lifestyle, according to Bankrate.
1. South Dakota: Yes, the temperatures dip below freezing (a lot), but South Dakota boasts low crime, quality healthcare and no state income tax.
And beyond the Badlands and Black Hills, there is plenty to do. In the small town of Aberdeen, S.D., for example, retirees can enjoy its historical downtown, home to farmers markets and holiday events, and easy access to both local arts and outdoor activities, like cross-country skiing.
2. Colorado: Not only does Colorado offer much milder winters, but its residents also benefit from high quality healthcare and a lower-than-average tax burden. Plus, its residents are among the most content in the country, according to an annual survey by Gallup of general well-being.
One downside: The cost of living is higher than in 28 other states.
Less congested and cheaper than nearby Denver, Colorado Springs, Colo. has access to one of the country's leading cardiovascular hospitals as well as parks, trails and the Rocky Mountains.
Related: Are you on track for retirement?
3. Utah: Utah offers up plenty of options for both nature lovers and city dwellers. And, for retirees, its low cost of living and high quality healthcare make it even more attractive, Bankrate said.
Salt Lake City offers a bustling downtown, with arts and cultural events and a light rail that makes getting around town easy. It's also just a half hour drive away from hiking, skiing and other outdoor activities.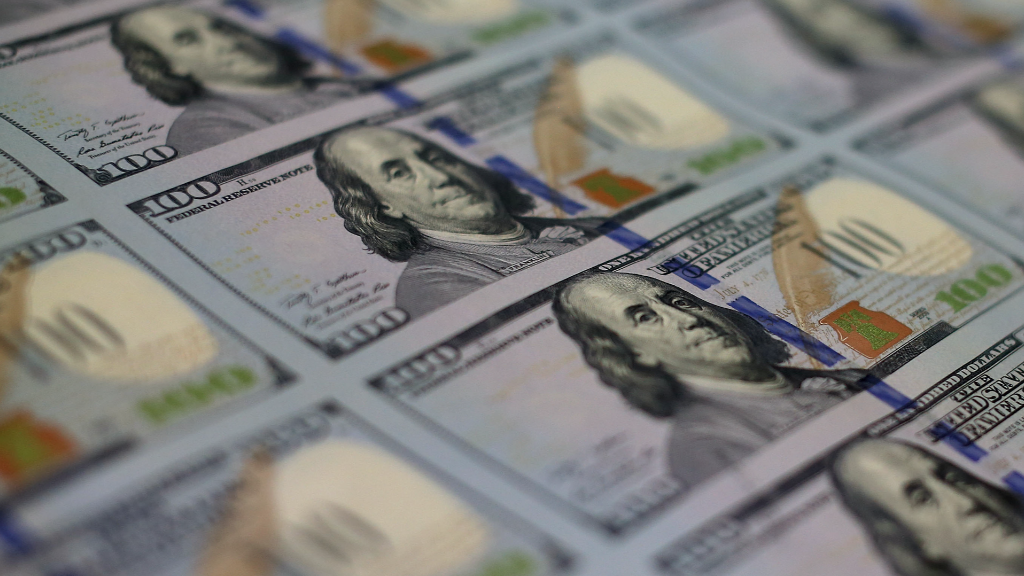 4. North Dakota: Residents here have to deal with some of the coldest weather in the country.
But North Dakota has its advantages: extremely low crime and even better healthcare. Plus, its residents report the highest level of general well-being in the country.
5. Wyoming: For a tax-conscious retiree, there is no state better than Wyoming, Bankrate found. The "Cowboy State" also has low crime and moderate living costs, although the quality of its healthcare is far below that of the top ten states, according to government statistics.
6. Nebraska: It's not just about wide open spaces. Nebraska is one of the most affordable states in the country, has relatively low crime and residents enjoy a high level of general well-being.
Related: Meet the country's roving retirees
7. Montana: Retirees have plenty of room to roam in Montana. Even though it's one of the largest states in the nation, the state has one of the smallest populations.
The cost of living isn't as low here as it is in some of the other Mountain states, but Montana's lack of a sales tax helps to offset some of the extra cost.
The resort area of Kalispell, Mont., has the largest freshwater lake west of the Mississippi, as well as a regional medical center that ranks as one of the country's top hospitals.
8. Idaho: Idaho not only has the lowest crime rate in the country, but it's also one of the most affordable states. Residents do pay higher taxes here than in other Mountain states, though the tax burden remains below the national average.
In Boise, Idaho, retirees can find access to arts and outdoor activities, and a massive new cultural center is set to open there next year.
9. Iowa: Another cold state to make Bankrate's list, Iowa boasts low crime and living costs and high-quality healthcare.
In the college town of Iowa City, Iowa, retirees can take up a class at the University of Iowa or enjoy free concerts and outdoor movie nights in the summer.
10. Virginia: One of the warmest spots on the list, Virginia has one of the lowest crime rates in the country.
For seniors looking for a coastal lifestyle, Norfolk, Va. is home to miles of beaches and sailing and kayaking in the Chesapeake Bay. The city is also home to an art museum, theater company and opera house.