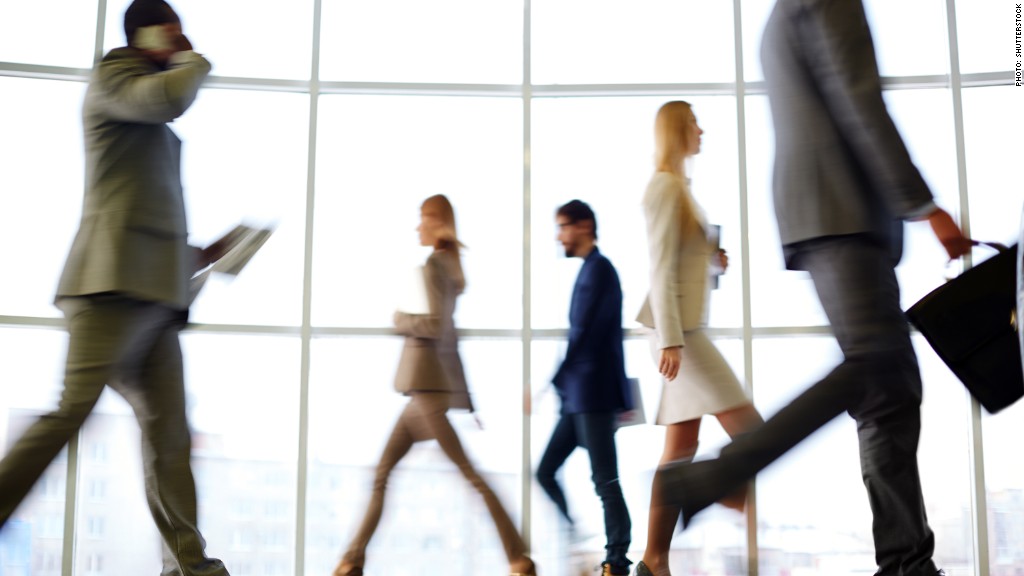 Even as support for same-sex marriage and gay rights continues to grow, many workers still don't feel comfortable enough to come out of the closet on the job.
The majority, or 53%, of lesbian, gay, bisexual and transgender employees are closeted at work, according to a random poll of 806 LGBT and 879 non-LGBT respondents published by the Human Rights Campaign.
That percentage has barely budged from 51% in 2009, despite a lot of positive news for LGBT employees: a record number of companies now provide LGBT-friendly benefits, and more employers than ever have non-discrimination policies.
Meanwhile, there has been a cultural shift across the country, with more than half of Americans now supporting same-sex marriage -- including many business and political leaders.
Related: Gay military widow not getting death benefits
But at the same time, there's still no federal law prohibiting employers from discriminating on the basis of sexual orientation and gender identity. Instead, there's a patchwork of state laws governing discrimination.
And even at companies that tout their LGBT inclusion, that acceptance isn't always felt throughout an entire workforce.
"It's not enough to simply implement inclusive policies -- those policies need to be augmented by training and accountability, and [leaders] need to be on the lookout for unconscious bias," said Deena Fidas, director of HRC's Workplace Equality Program.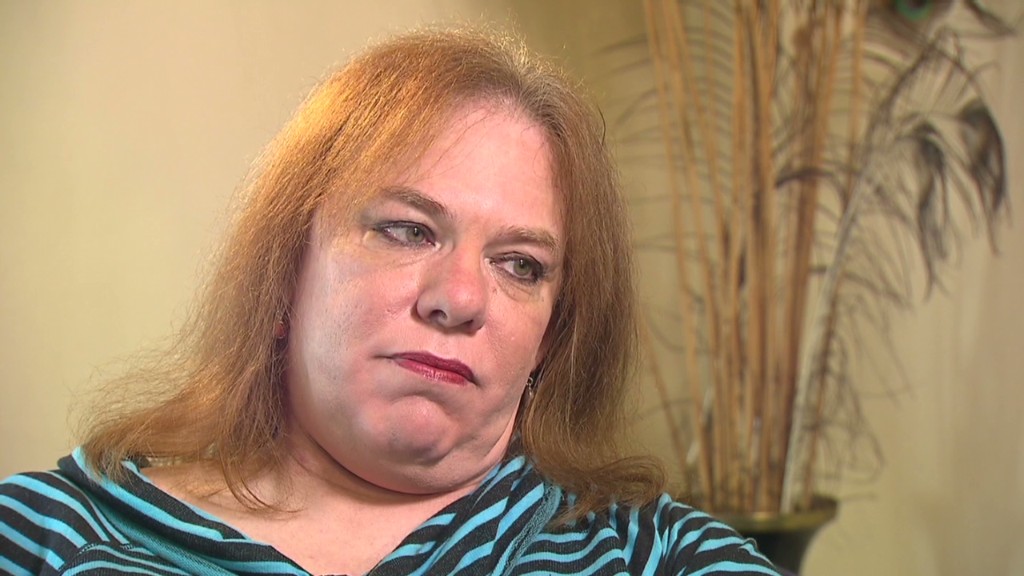 One in four LGBT respondents said they continue to hear offensive comments -- including, "that's so gay" -- in the workplace. And one out of five employees say they have looked for a new job because their work environment was not accepting.
Related: Same-sex couples still face tax nightmares
And while 81% of non-LGBT respondents said their LGBT colleagues "should not have to hide who they are at work," less than half said they would be comfortable hearing them talk about their dating lives -- even though they also said conversations about relationships and dating are common in the office.
As a result of this kind of workplace culture, about 35% of LGBT employees say they actively lie about their personal lives.
"Employees are getting married without telling their coworkers for fear of losing social connections, or they're not transitioning even though they know they need to for fear of losing their jobs," said Fidas. "The inclusive policies coming from the boardroom have not fully made it into the everyday culture of the American workplace."