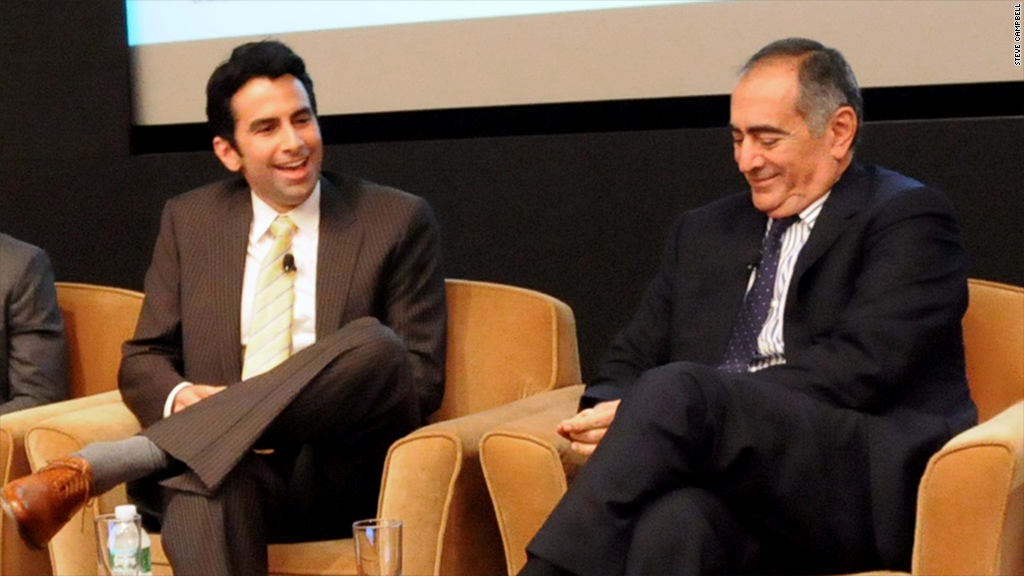 In the "boy's club" of Wall Street, some top executives' views on gay rights changed entirely when the issue became personal.
That is, when their own adult children came out of the closet.
When he was CEO of Morgan Stanley (MS) and Credit Suisse First Boston (CS), John Mack was known for his progressive views on lesbian, gay, bisexual and transgender equality.
But that wasn't always the case.
"I had strong views of being anti-gay," Mack said this month at a conference hosted by Out on the Street, an organization that helps firms recruit and retain LGBT talent. Growing up and playing football in a small town in North Carolina, Mack said he "was unfair, and in some cases downright cruel."
Those opinions began to shift after he got married and had children. But it wasn't until his son, Stephen, came out in 1997 that his views were completely transformed.
Throughout high school, Stephen said he didn't know he was gay. When he figured it out, at the age of 22 or 23, he called his mom to tell her -- but asked her not to tell his dad.
A month later, Stephen flew home to tell Mack in person. He was waiting for the right moment. His father was telling him something private, so he jumped on the opportunity:
"I said, 'while we're on the topic of sharing things ... I'm gay,'" said Stephen.
Mack said he had an "inkling" his son was gay. Despite his prior views, it was an easy conversation.
"I had one question: 'Are you happy?' That's all I cared about," said Mack.
Compared to the rest of the corporate world, Wall Street has been at the forefront of providing LGBT-friendly benefits and policies. But it's still not always an easy place for people to be open about their sexuality.
"I believe the boys' club has got to change," said Mack. "I deeply believe that we need to have a level playing field and we're not there yet."
Across all industries, more than half of U.S. workers are still closeted on the job, according to a new study from the Human Rights Campaign.
Companies with bosses who take the lead can instill a culture of acceptance that trickles down, says Todd Sears, founder of Out on the Street. And the views of the people at the top are often shaped by simply knowing someone who is gay.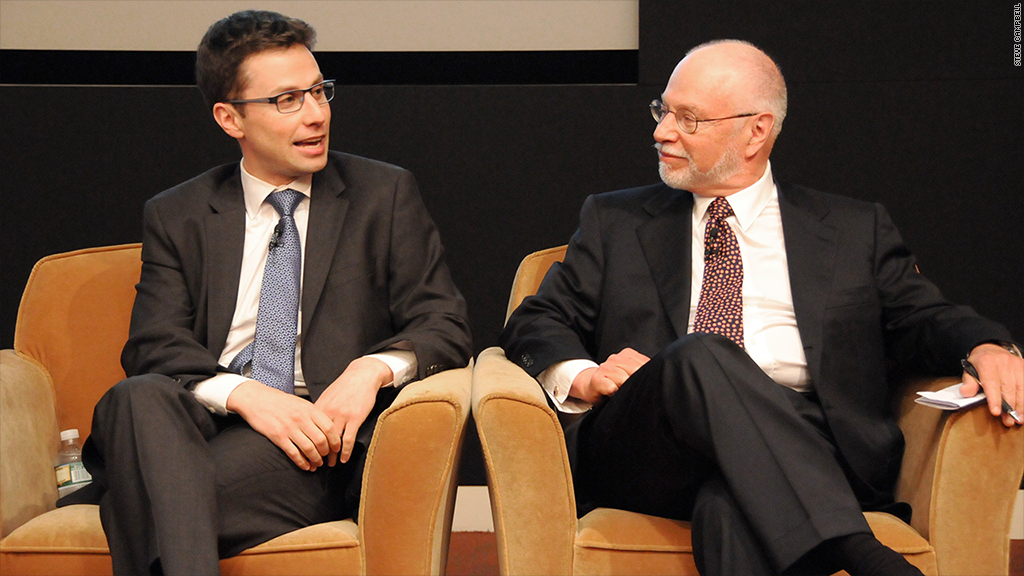 Hedge fund billionaire Paul Singer, CEO of Elliott Management Corp., said that before his son Andrew came out of the closet he would have rated himself "a solid 2.1" out of 10 when it came to accepting LGBT issues.
One night in 1998, when he and Andrew were at dinner, Andrew started asking Singer about his "views on homosexuality." The questions were asked in such a way that Singer began to wonder whether his son could be gay.
"[I reacted] with fear and nervousness, I worried about the health aspects ... grandfatherhood," Singer said.
He was determined to handle the issue carefully, but he wasted no time getting to the bottom of it.
The next day, "[Andrew] was walking in the door, and right there, [I said], 'Are you gay?'" Singer recalled. "He basically said 'yes.'"
Over the next couple months, Singer said his conversations with Andrew brought him to a 5.5 or 6 out of 10 on the acceptance scale. He eventually became a steadfast supporter of gay rights.
In 2012, he launched the American Unity PAC, which aims to persuade fellow conservatives to support same-sex marriage. He has actively supported same-sex marriage campaigns and makes large donations to LGBT groups.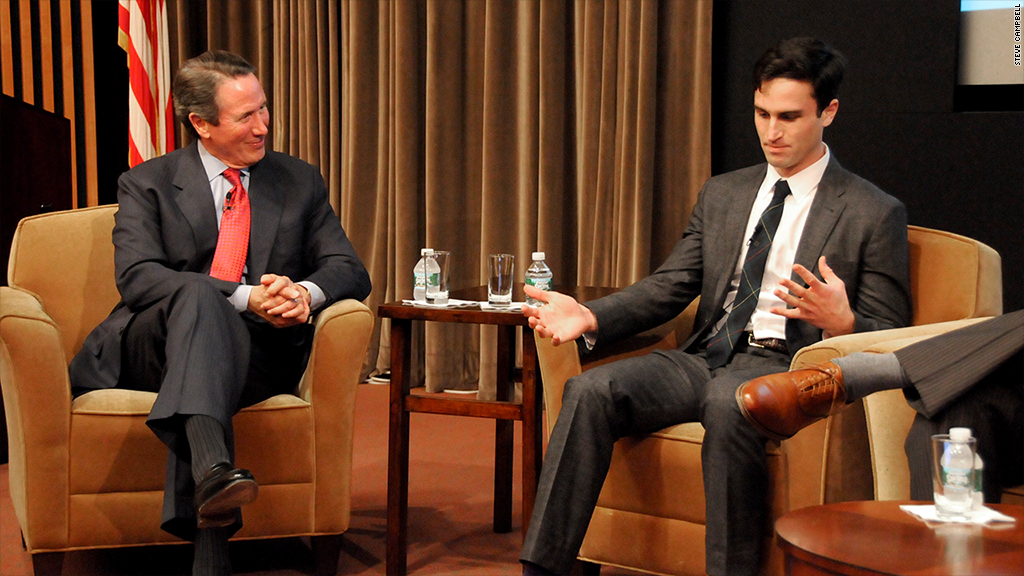 Dan O'Connell, CEO of Vestar Capital Partners and his son Jared didn't have quite as seamless a transition.
Jared stayed in the closet for a number of years before revealing his sexual orientation to his parents in 2011.
"My reaction was: 'Why did it take so long for you to come to grips with this and tell us?'" said O'Connell. "I thought about the angst and psychological turmoil. I thought about what we did in our family to make it so he didn't come out sooner."
O'Connell felt especially bad because he hadn't exactly been a champion of LGBT rights in the past.
"At best I was indifferent to ambivalent, at worst probably insensitive," he said. "My son coming out has caused me to be more sensitive [to these issues]. Maybe it should have happened earlier, but better late than never."