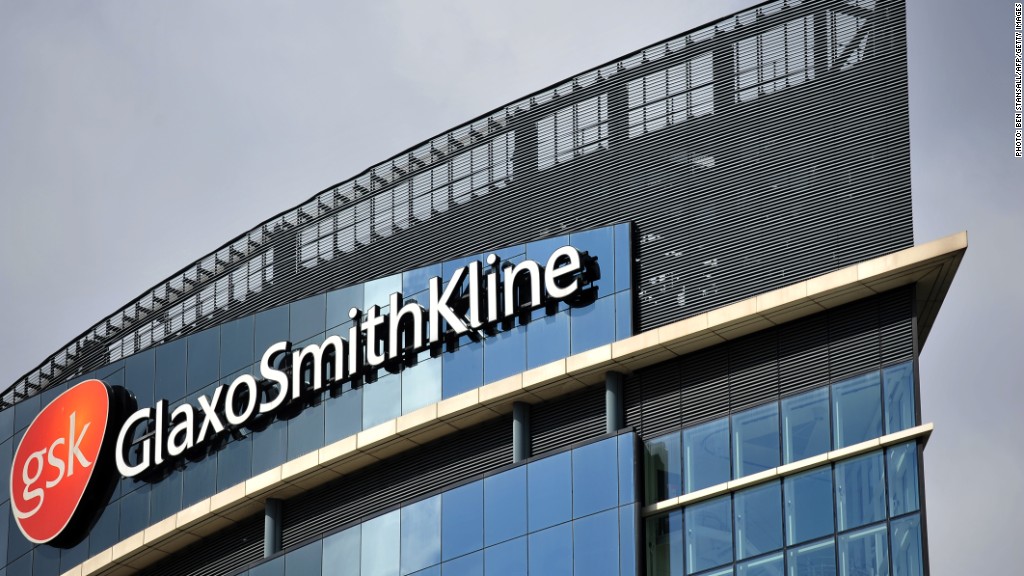 British drug giant GlaxoSmithKline has revealed that it is the target of a criminal probe led by United Kingdom fraud investigators.
GSK will cooperate fully with the investigation by the U.K. Serious Fraud Office, the company said in a statement issued Tuesday.
"GSK is committed to operating its business to the highest ethical standards," the statement said. Additional details were not provided in the statement, and a company spokesperson said the firm didn't have further information at the moment.
The Serious Fraud Office, which focuses on complex fraud and corruption cases, has not yet issued a public statement regarding the inquiry.
GSK (GSK) shares dropped 1.5% in Wednesday morning trading in London.
Related story: British ex-GSK executive charged in China bribery case
The U.K. probe is the latest complication to arise from string of corruption allegations made against the company by investigators and journalists.
GSK confirmed in April that Poland's anti-corruption bureau has opened an inquiry into its operations. The company is conducting its own investigation into its business practices in Jordan and Lebanon following allegations of employee misconduct.
Related story: China's anti-corruption drive eats into growth
In May, China accused the former head of GlaxoSmithKline's operations in the country of ordering colleagues to commit bribery as part of a widespread scheme designed to raise drug prices.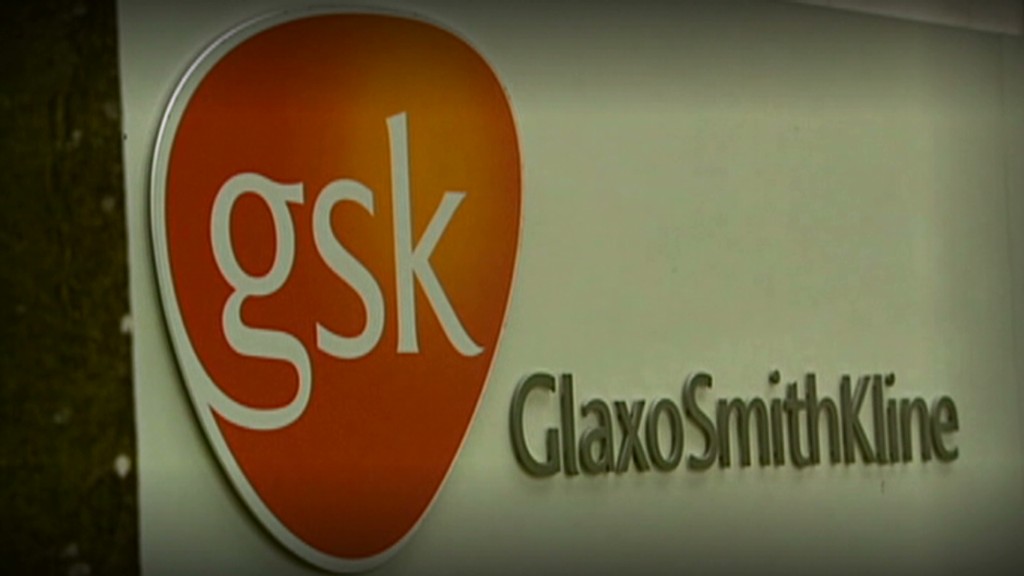 The charges against Mark Reilly, a British national, followed a year-long crackdown on pharmaceutical companies operating in China.
China has accused GSK of channeling nearly $500 million through a network of 700 travel agencies to pay bribes to government officials, medical associations, hospitals and doctors.
In 2012, the company paid a $3 billion fine enforced by the U.S. Justice Department after failing to report safety data on some of its most popular drugs.
The payment was the largest fraud settlement in U.S. history, and the largest ever by a drug company.