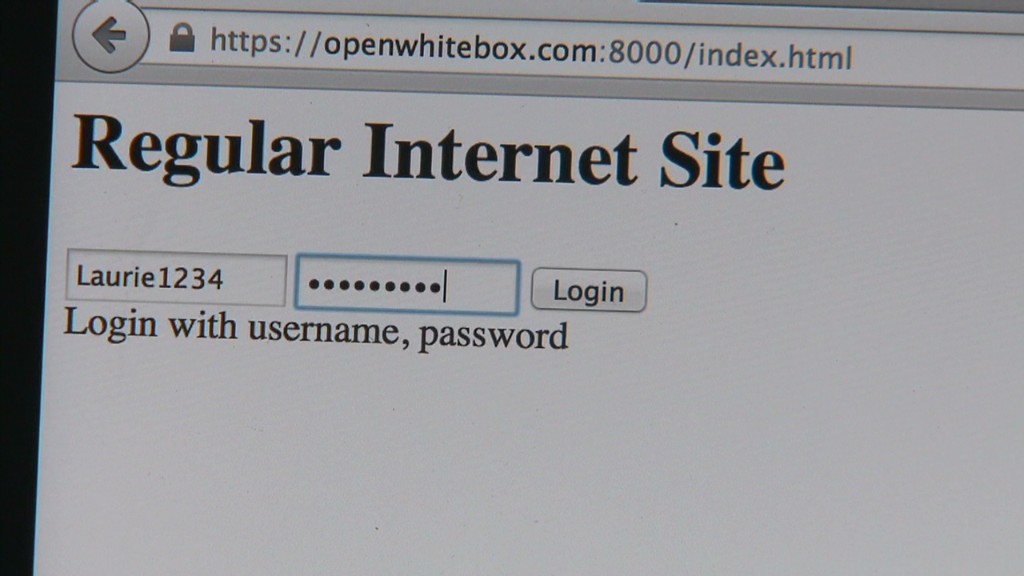 Data brokers are compiling lists of people with everything from allergies to diabetes and selling the information to marketers and others.
But there are ways to prevent Big Data from selling your health information to the highest bidder.
Here are five things you can do to make sure your information stays private.
1. Use a different e-mail address: Many marketing lists are compiled based on the registration information you provide when you sign up for health-related websites, said Pam Dixon, executive director of the nonprofit World Privacy Forum.
Once you provide your name and email address, it's easy to match the information you provide with your other personal information, like your address, how much money you make and the things you buy.
Related: Big Data knows you are sick, tired and depressed
If you must register for a health site, Dixon recommends using a fake name and an email address that you don't use for any other purpose.
2. Watch out for free or discounted health offers: That free health screening or discounted drug offer probably comes with strings attached. Often, whoever is sponsoring that freebie is looking to find out more about you.
So while the information you share with a doctor or other healthcare provider must be kept private under federal law, it's not protected if you take part in something like a free blood pressure screening or Body Mass Index reading at a health fair, shopping mall or pharmacy, according to the AARP.
3. Actually read the privacy policy: Don't just mindlessly click the "accept" box. Make sure you've actually read the policy before sharing your information with any health website or mobile app.
Pay attention to how -- and for what purpose -- your personal information will be used. The key phrase to look for is "third party." If the policy says that your information can be used by or "shared with" a third party, it could end up being sold to a data broker or other companies, Dixon said.
If you don't want your information shared, try looking for a competing app or website that pledges not to share your data.
Related: Feds say it's time to regulate Big Data
4. Use cash: If you don't want your purchases of Abreva to land you on a list of people with cold sores, don't pay with plastic.
While prescription drug purchases are covered by federal health privacy laws, over-the-counter purchases are not. Transactions using a credit or debit card can be tracked easily so Dixon recommends using cash (or a prepaid gift card) to make health-related purchases.
5. Don't over share: Your friends and family may not be the only ones reading your Facebook page or following you on Twitter.
Computer programs can scrape social media websites for keywords, ranging from "cancer" to "pregnancy" so think twice before posting your any medical news.