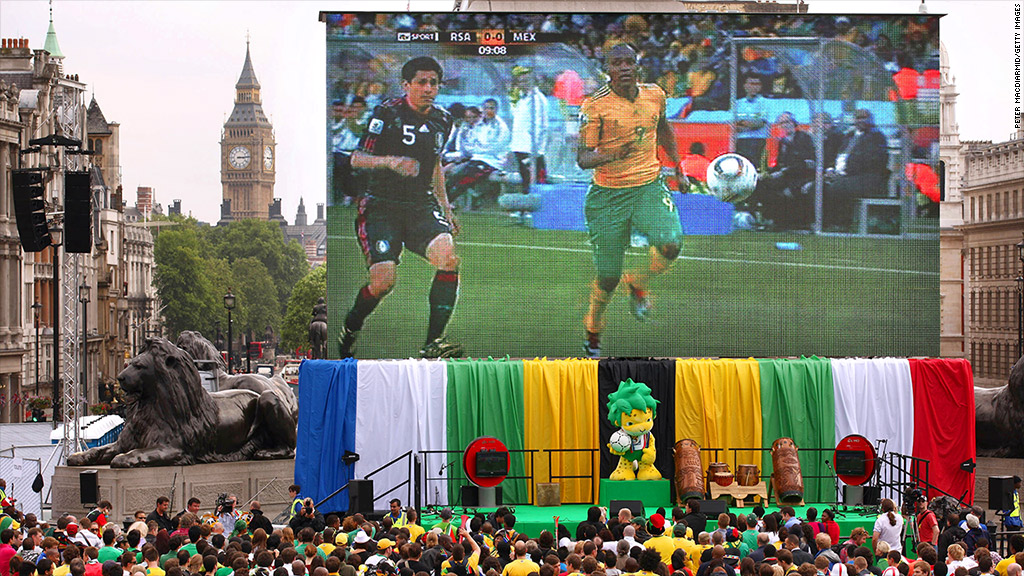 Television viewers are likely to tune into Brazil 2014 in record numbers, making it the most watched sporting event ever.
The World Cup kicks off Thursday when the hosts play Croatia in the opening match in Sao Paulo. The month-long tournament could prove even more popular than the 2008 Beijing Olympics, which reached a global TV audience estimated at 3.6 billion people.
Four years ago, when South Africa hosted the World Cup, some 3.2 billion people watched at least one minute of the competition, according to FIFA. That was 10% more than viewed the 2006 tournament hosted by Germany.
Media experts say Brazil will do even better thanks to its large domestic audience, the timing of matches, soccer's growing fan base in countries where other sports have dominated, and new technology.
Related: How Adidas plans to win the World Cup
At nearly 200 million people, Brazil is the largest country to host a World Cup since the United States in 1994.
Fans are more likely to tune in if matches are played on their home soil, according to Kevin Alavy, managing director of Futures Sport and Entertainment, a media consultancy.
Alavy said the "home nation effect" was particularly apparent at the 2002 World Cup hosted by South Korea and Japan, nations where other sports have traditionally been more popular.
Viewing figures in both countries have remained high since the competition, representing the sport's growing appeal in previously untapped markets.
Related: Americans finally want World Cup tickets
Australia and the U.S. are other examples of this trend, which should help generate a bigger audience for the Brazil World Cup.
Geography also plays its part, and it's not just ardent fans in South America who will benefit from the region's first World Cup since 1978.
Afternoon and early evening kick-off times will be perfect for viewers in North America too. And in the major soccer markets of Europe and Africa, the schedule will fit with the tradition of watching soccer at night.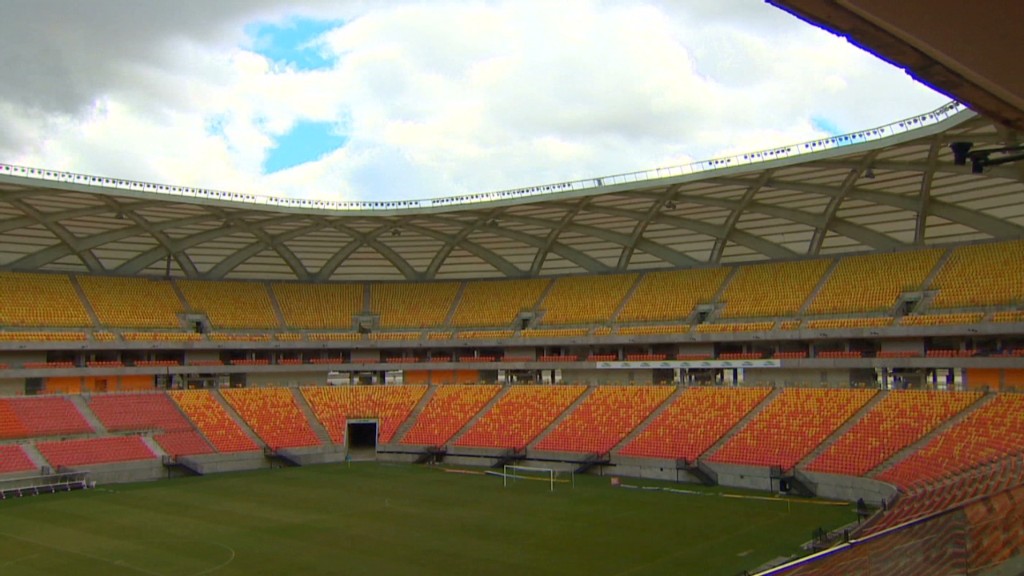 That contrasts with the 2002 World Cup, when fans in Europe and America had to wake up early to watch their teams play.
"The World Cup is a mega-event," said Rob Hartnett, founder of media research firm sportforbusiness.com. "Mega events grow on a wider audience, they need to be at a time when it is not difficult for fans to watch them."
Since South Africa, it's also become easier for fans to watch matches streamed live on phones and other portable devices, said Douglas McCabe, a media analyst for Enders. This provides more opportunities to watch games on the go, growing the potential audience still further.