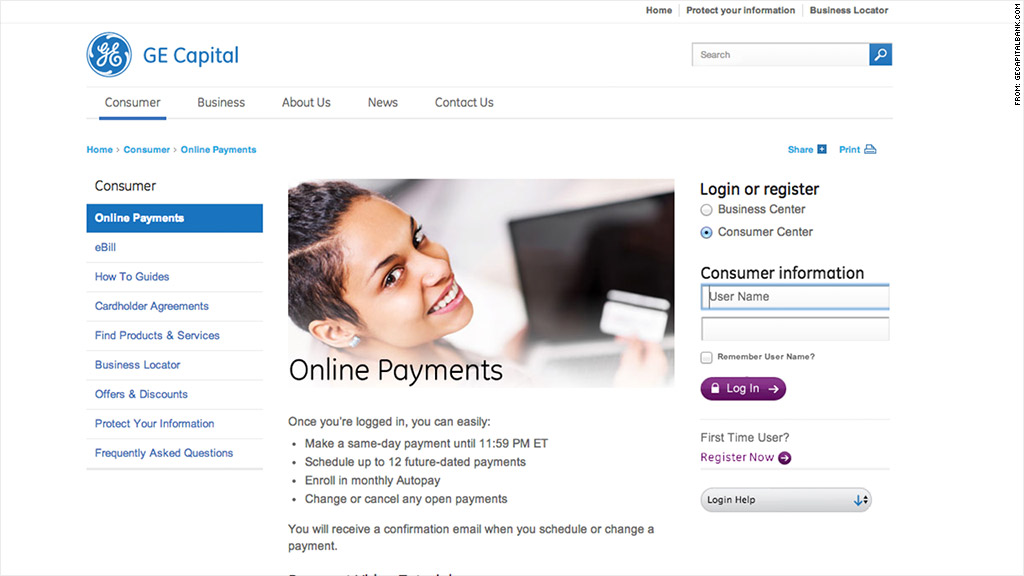 In its latest crackdown on deceptive and illegal credit card practices, the Consumer Financial Protection Bureau is ordering GE Capital Retail Bank to pay $225 million in refunds to customers.
Credit card issuer GE Capital, which changed it name to Synchrony Bank earlier this month, was ordered to pay $56 million to 638,000 customers that the CFPB said were misled about certain add-on products -- like debt cancellation services that it said were free when they weren't, and charging people without their knowledge.
But the biggest chunk -- $169 million -- will be refunded to 108,000 customers who were allegedly discriminated against when the bank excluded them from debt relief offers because they lived in Puerto Rico or asked to receive communications in Spanish. That makes this the largest credit card discrimination settlement yet, according to the Justice Department.
Related: 5 things you can't buy with a credit card
"The blatant discrimination that occurred here is unlawful and will not be tolerated," said Jocelyn Samuels, acting assistant attorney general for the civil rights division of the Department of Justice, in a statement. "Borrowers have the right to credit card terms that do not differ based on their national origin, and the settlement today sends the message that the Justice Department can and will vigorously enforce the law against lenders who violate that right."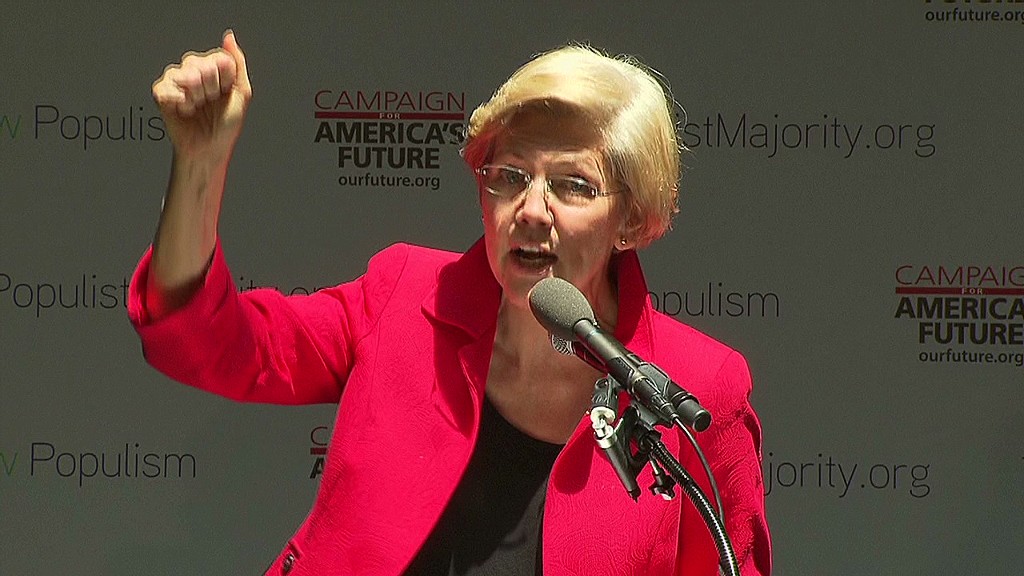 GE Capital said it has already refunded the vast majority of the money to consumers, with only about $34 million left to dole out. It also said that it self-reported the discrimination to the CFPB and began resolving the problem before federal regulators even got involved.
"The Bank identified this matter through its own internal audit, promptly reported it to the CFPB, and commenced a remediation," the bank said in a statement. "The Bank regrets this error. Its priority is treating customers fairly and when issues are identified, it is committed to making it right."
Related: Can you inherit your dead parent's debt
This is the sixth action the CFPB has taken against a credit card issuer for illegal actions surrounding credit card add-on products, but only the second it has taken against a bank for discrimination issues.
In April, it ordered Bank of America (BAC) to pay $727 million to customers duped by the bank's illegal credit card marketing and billing practices -- the largest refund the government watchdog has ever ordered.
Over the past two years, Capital One (COF) was ordered to refund customers $140 million, Discover (DFS) refunded $200 million, Chase's (JPM) refunds totaled $309 million and American Express (AXP) has refunded customers $60 million.
"We will continue to take action against marketing tactics that trick consumers into buying credit card products they do not want or cannot use," CFPB Director Richard Cordray said in a statement.
In addition to refunds for consumers, GE Capital was also ordered to pay a $3.5 million penalty to the CFPB.