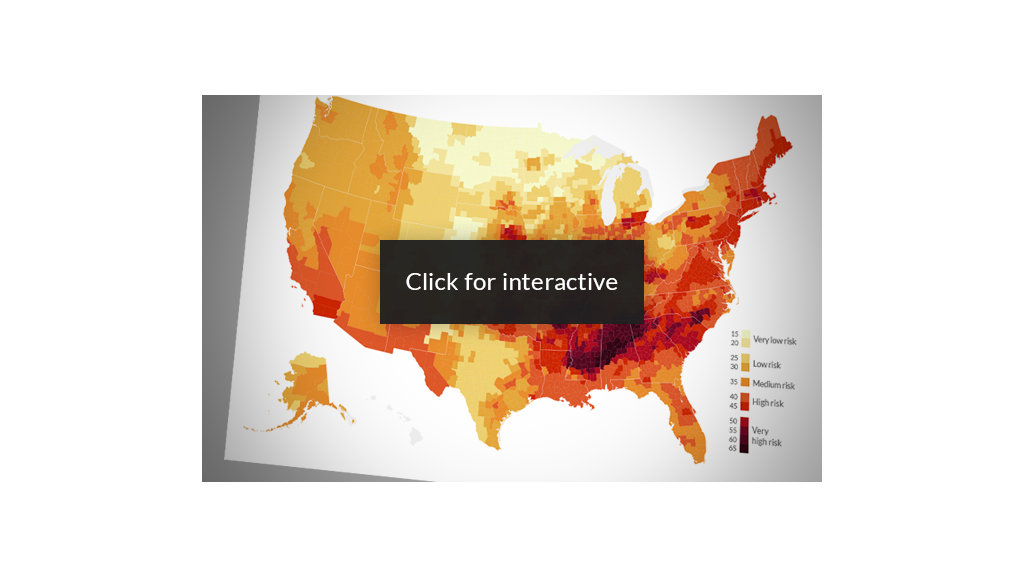 Tornadoes. Hurricanes. Wildfires. Over the past decade, insurance companies have paid more than $450 billion in property damages to policyholders.
And now some insurers are looking for ways to limit their losses by denying claims and sticking homeowners with the bill, said David Barrack, executive director at National Association of Public Insurance Adjusters. "They've gone from 'good hands' to boxing gloves," he said.
Some insurers may write policies with exclusions that absolve them from paying for certain damages or use legal jargon that's difficult to understand, said Chris Maranges, a Miami-based attorney with Higer Lichter & Givner, who represents homeowners in property insurance litigation.
The insurance industry refutes such claims. "Insurers strive to pay all legitimate claims as rapidly as possible," said Robert Hartwig, president of the Insurance Information Institute, an industry trade group. He also noted that policyholders are protected by laws in all 50 states.
Here are some steps you can take to help make sure you get paid when filing a property claim.
Document your holdings: Technology has made it easy to keep track of your belongings -- and the condition of your home.
Now, you can do a walk through with your smartphone and take photos or videos of your furniture, electronics, appliances, everything of value, including the home's physical features. Then email the visual evidence to yourself so you won't lose it.
Related: Which natural disaster will likely destroy your home?
Pay particular attention to documenting architectural details, said Maranges. Many policies have exclusions that enable insurers to turn down claims for wear and tear. If a roof is in poor condition, for example, and gets blown off in a storm, the insurer can say it was not maintained and it won't pay for the resulting water damage.
Keep records of previous repairs and maintenance so you can prove that the windows, roof, siding and other home features were in good shape. You can even take photos of these records in case you lose the hard copies in a disaster.
Move fast. Gather information as quickly and completely as possible. Try to make sure you uncover and document every bit of damage.
Many policies require prompt and early notice of a claim, said Maranges. In some cases, insurers may deny claims that were discovered later.
Especially in the case of disasters that cause widespread damage, it helps to contact insurers early on so you're at the top of the adjuster's list.
Prevent further damage -- but don't disturb the evidence: Board up broken windows, but don't start cleanup or other significant work until after the insurance adjuster comes.
Do not throw out damaged belongings until they have been examined and recorded by your insurer. That carpet that was ruined when a pipe burst may be a moldy mess but resist the urge to kick it to the curb until the adjuster gets there and tells you it's okay to dispose of it.
Also, if you have to live in a hotel for a while, or a rental apartment, keep the receipts. Those expenses should be reimbursed.
Consider hiring a public adjuster: If the claim is large, you might want to hire a public adjuster.
Public adjusters work for policyholders, not the insurance company. Typically, they are veterans of the insurance industry or they worked as contractors or engineers. In most cases, they are paid with a percentage of the claim, usually 5% to 15%.
Related: For sale -- dream beach homes
They can prepare objective estimates and describe the extent of the losses to the insurance adjuster. And they can help you withstand pressure from insurers to settle, said Maranges.
Often, policyholders accept low-ball offers from insurers because they don't know what they're entitled to, don't realize how much repairs cost or they're just worn down.
If all else fails, get help: If your claim is turned down, you can lodge a complaint with your state regulator.
Otherwise, Maranges advises that you hire an attorney to take a look at the denial letter. And if you succeed in proving your claim it doesn't have to cost you too much money.
In some states, like Florida, courts may order attorney fees be paid by the insurance company if the plaintiffs succeeds. That could mean $10,000 in legal fees on a $5,000 claim.
"That empowers homeowners," said Maranges.