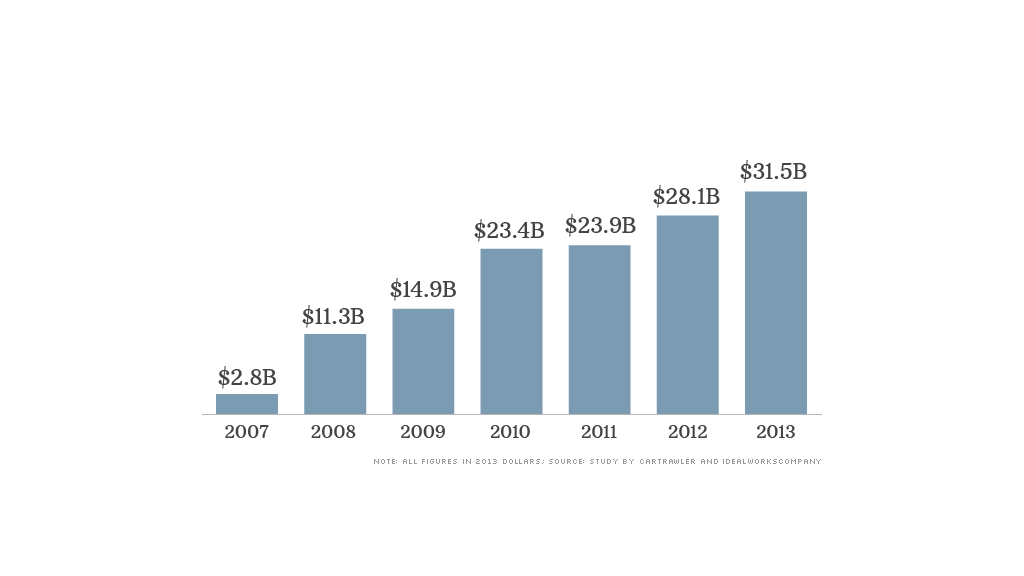 Flyers hate paying those bag-check and cup-of-coffee fees. But airlines love collecting them.
Airlines worldwide brought in $31.5 billion in non-ticket revenue -- including passenger fees -- last year, according to a new survey. That's more than 11 times their non-ticket revenue just six years earlier, adjusted for inflation.
Fees grew far faster than ticket prices, and helped airlines stay profitable. Including a 10% decline in 2009 amid the economic downturn, airline ticket prices climbed only 4% in the same period, according to federal data.
The income from fees was collected and analyzed by CarTrawler, a rental car services company, and IdeaWorksCompany, which helps airlines build these non-traditional revenue streams.
Related: Absurd airline fees and how to avoid them
Part of the increase is due to awareness -- more airlines are breaking out non-ticket revenue in their financial reports. The 2013 data includes 59 airlines, while the 2007 snapshot counted only 23.
Less than half of those fees are paid directly from customers' pockets to the airline. For a typical U.S. airline, about 25% of the revenue comes from baggage fees and 10% come from other a la carte services, such as early boarding and the sales of soft drinks. About 5% comes from package deals, such as hotels, rental cars and insurance programs.
Related: Smart luggage texts you when it's lost
The largest share -- 60% or such revenue -- comes from selling frequent-flier program miles to credit card companies and others, who pass out the miles to reward their own customers.
Three leading U.S. carriers -- United Airlines (UAL), Delta Air Lines (DAL) and American Airlines (AAL) -- topped the list for the most non-ticket revenue last year. United, for example, brought in $5.7 billion.
But it was a discount airline that has made fees the largest share of its business. Over 38% of Spirit Airlines (SAVE)' revenue came from fees -- such as the fee for printing your boarding pass at the airport or for a drink (even water) mid-flight.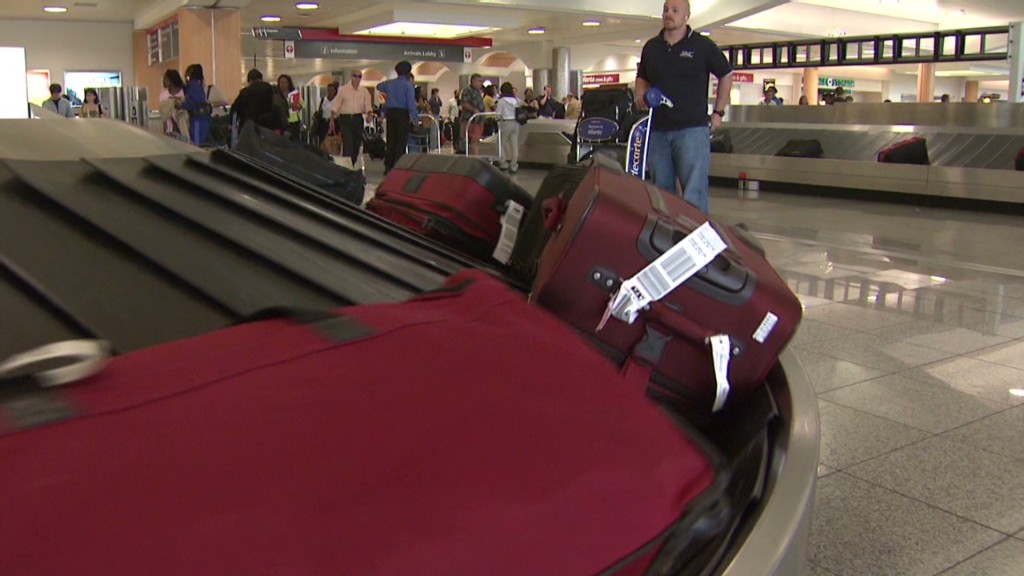 And this isn't the peak of airline fees. "We have a fair amount of room to grow yet," says Jay Sorensen, the president of IdeaWorksCompany. He expects to see baggage fees become even more widespread, especially among European airlines.