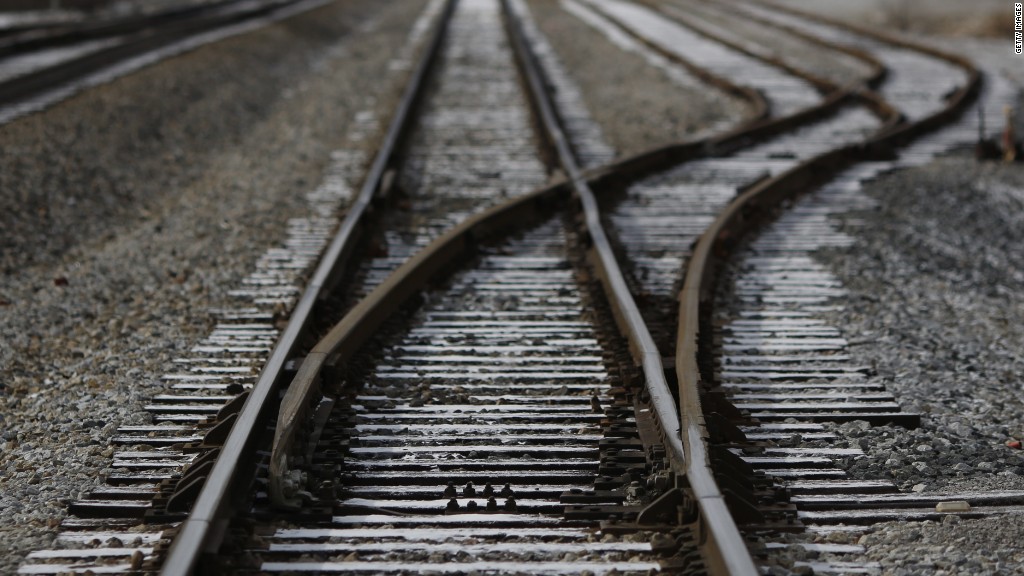 When a runaway train exploded in a Quebec town last year, the fireball killed 47, destroyed 40 buildings and sent thousands fleeing from their homes.
The Department of Transportation wants to make sure that never happens again. On Wednesday, it unveiled proposed new rules for transporting flammable materials, including most crude oil and ethanol, by train. The rules would force those transporting the materials to use new rail cars and to provide more warnings to communities.
The Transportation Department also released a study on Wednesday that found that crude oil from the booming Bakken oil region, where most crude oil rail shipments in the U.S. begin, is more likely to catch fire.
The department said that shipments from the area, which lies mostly in North Dakota, have skyrocketed to 415,000 rail carloads of crude in 2013, up from 9,500 in 2008. Shipments from the region frequently travel more than 1,000 miles, often to refineries on the coasts.
At a press conference announcing the new rules, Transportation Secretary Anthony Foxx praised the economic impact of increasing U.S. oil production.
Related: The push to export U.S. oil
"But the responsibilities attached to this production are very serious," he said. "If America is going to be a world leader in producing energy, our job at this department is to ensure that we're also a world leader in safely transporting it."
There have been several high-profile accidents involving trains and crude oil, including a derailment in Virginia in April and a 2013 explosion in Quebec, which involved a train coming from North Dakota. The accidents put a spotlight on rail safety.
The new rules would require that refineries, which usually own the oil transport cars, switch to rail cars that have thicker tanks and better brakes.
They'll also require anyone transporting flammable materials to notify first responders when they're passing through a community, adopt speed restrictions and more carefully monitor the substances they transport.
The rules will be open to comment from the public for 60 days.
Related: How North Dakota's economy doubled in 11 years
The American Petroleum Institute, a trade group, said it will review the proposed regulations but that it is not concerned about the flammability of Bakken crude.
"The best science and data do not support recent speculation that crude oil from the Bakken presents greater than normal transportation risks," Jack Gerard, the organization's president and CEO, said in a statement.
The department said that rail incidents involving transport of hazardous material have declined in recent years.