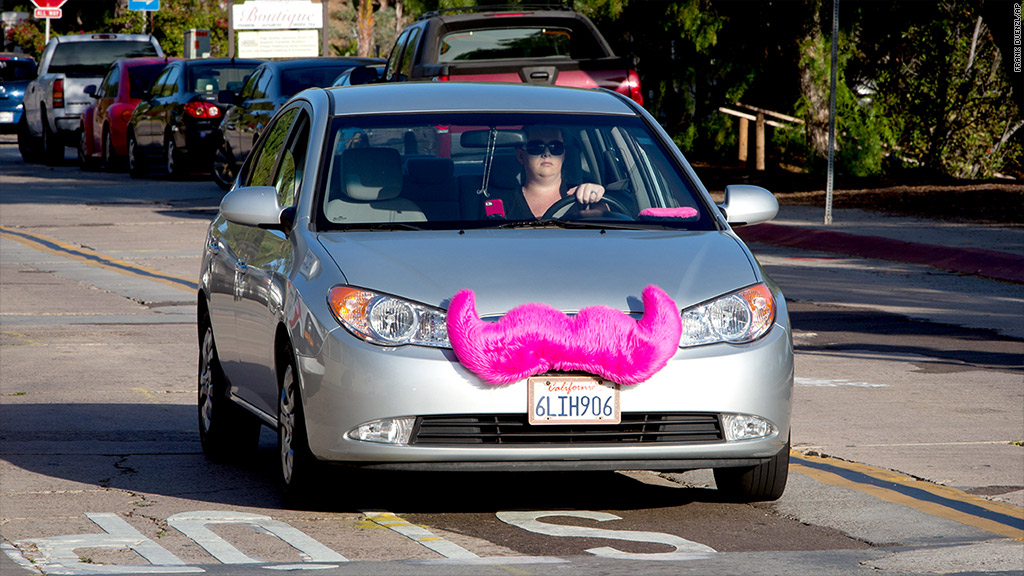 If you see a pink-mustachioed automobile or two zipping around the streets of New York City Friday, you're not imagining things.
After two weeks of sparring with New York City taxi regulators, rideshare app Lyft can start serving the five boroughs -- provided its drivers go through city licensing.
Lyft, known for the fuzzy pink mustaches on drivers' car grills, connects users with drivers, many of whom drive their own cars rather than a dispatcher's taxi. (The company said it will use smaller, dashboard mustaches in New York, as opposed to a big 'stache mounted on the front bumper.)
New York City's taxi regulator, the Taxi & Limousine Commission (TLC), has said it has the right to regulate so-called rideshare apps like Lyft. The commission sought a temporary restraining order against the app as recently as July 11, when Lyft planned to launch in Brooklyn, because it had not secured licenses.
Related story: 24 hours with Lyft CEO Logan Green
Today's agreement suggests that the commission might be accepting technology with the potential to upend how it does business.
As part of the new agreement, Lyft drivers will meet a host of requirements. They'll submit to annual drug testing, attend a state-certified driving course every three years and get fingerprinted.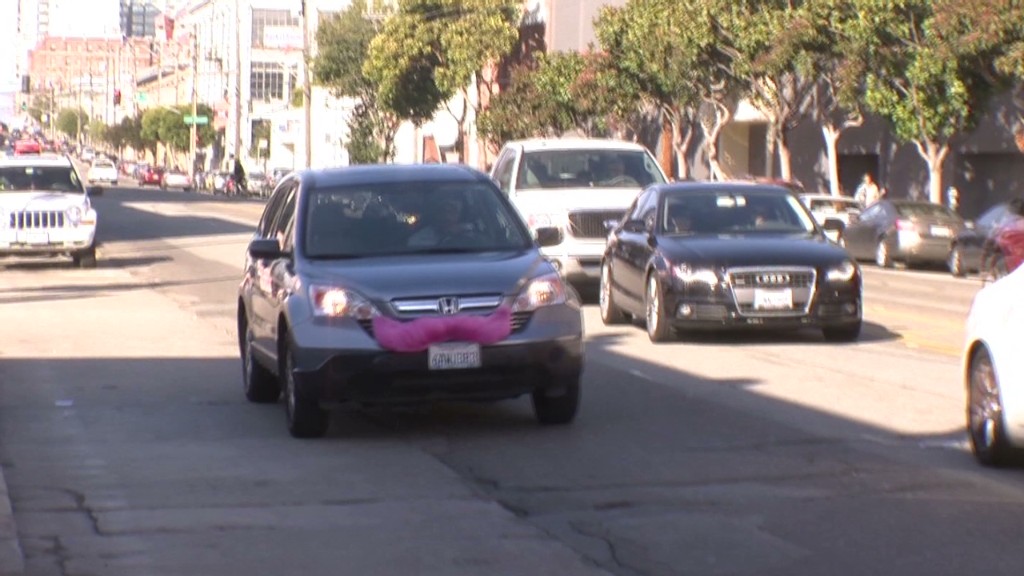 Around the country, regulators have shown skepticism -- and outright hostility -- to transportation apps like Uber and Lyft, which help users get taxis using their smartphones. They have laid down fines and court orders. Friday's agreement seemed to signal recognition in the highly regulated New York market that the apps are here to stay.
Commission chair Meera Joshi said in a statement that working with Lyft has helped regulators gain insight into the apps and how they serve passengers.
"As long as we ensure that public safety and consumer protection is at the forefront of these efforts, the city will benefit," said Joshi.
That's a far cry from the battle that Lyft's competitor Uber fought. It launched in New York in May 2011, according to its website, but it wrangled with the commission for two years before it was officially recognized.