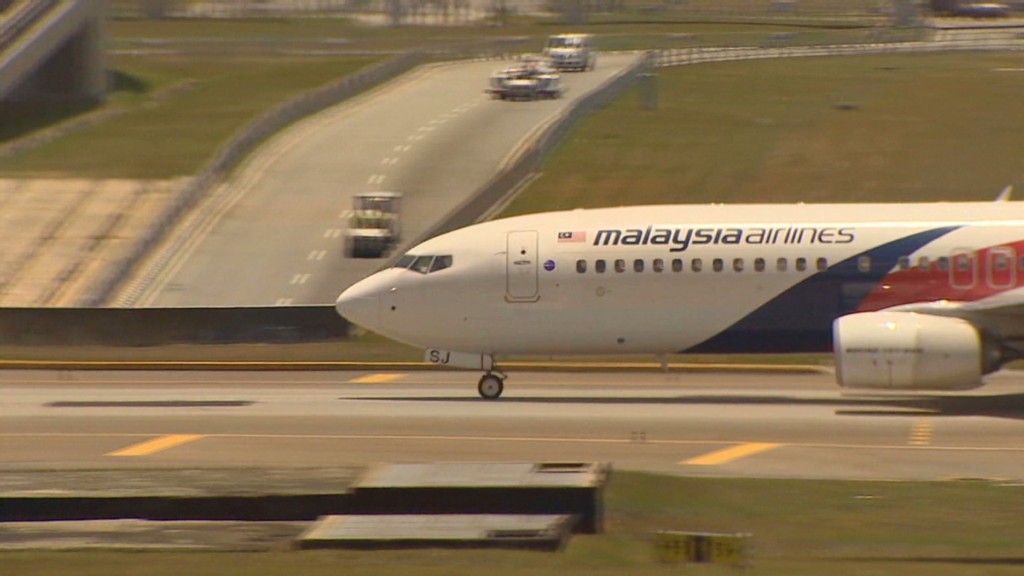 Malaysia Airlines was in big financial trouble before the twin disasters of Flight 370 and Flight 17 claimed the lives of 537 people.
With its reputation now severely damaged, executives are grappling with tough questions about the future of the airline.
Should the name be changed? Should the business go private? Can the airline even survive?
"I don't think they've ever gone through this type of situation in the past," Abdul Aziz Abdul Rahman, the former CEO of Malaysia Airlines, told CNN.
"The business model definitely needs to be changed."
Here are three things management must do to rescue Malaysia Airlines:
Restructure the business: Even before Flight 17 was shot out of the sky, the airline's majority owners were working on a wide-ranging review of its business.
It hadn't turned a profit in years, efforts to compete with low-cost carriers had failed, and the need for yet another government bailout was growing.
These are big problems, and any new turnaround plan will mean major change.
Malaysian state investor Khazanah Nasional, which owns nearly 70% of the airline, is reportedly considering taking it private. Shares are trading near record lows, and buying out the remaining shareholders could cost as little as $325 million.
After taking the business private, management could sell some desirable assets, including Firefly, its budget unit. The state investor could then reduce its stake in the leaner company, opening the door to new investors.
Related: Passengers' families could collect millions
Another option is a tie up with Air Asia, one of the budget carriers that has been taking Malaysia's business by offering cheap fares on short routes. A partnership has been rumored in the past, but nothing materialized.
Cut costs in a big way: Analysts argue that Malaysia Airlines needs to slim down, and drop some of the flashy features of a flag carrier, in order to compete.
Related: Is 2014 the deadliest year for flights? Not even close
Abdul Aziz said Malaysia Airlines needs fewer full-service flights, and more discount fares. The airline also needs to lower food costs and increase seat counts.
The company's powerful labor union, however, is unlikely to support any major changes.
Change perceptions: Perhaps the biggest challenge faced by the airline is its association with two doomed flights -- events that are likely to be remembered by potential customers.
Airlines often change their logos and color schemes after disasters, as Japan Airlines did after a 1985 crash. But media reports have suggested Malaysia Airlines might go further and change its name.
Is that necessary? It's hard to say. After all, the Malaysia Airlines brand isn't just about the carrier -- it's an advertisement for Malaysia itself.
Abdul Aziz, the former CEO, is optimistic about the airline's ability to emerge from tragedy.
"I think it can survive," he said. "They have the foundation."