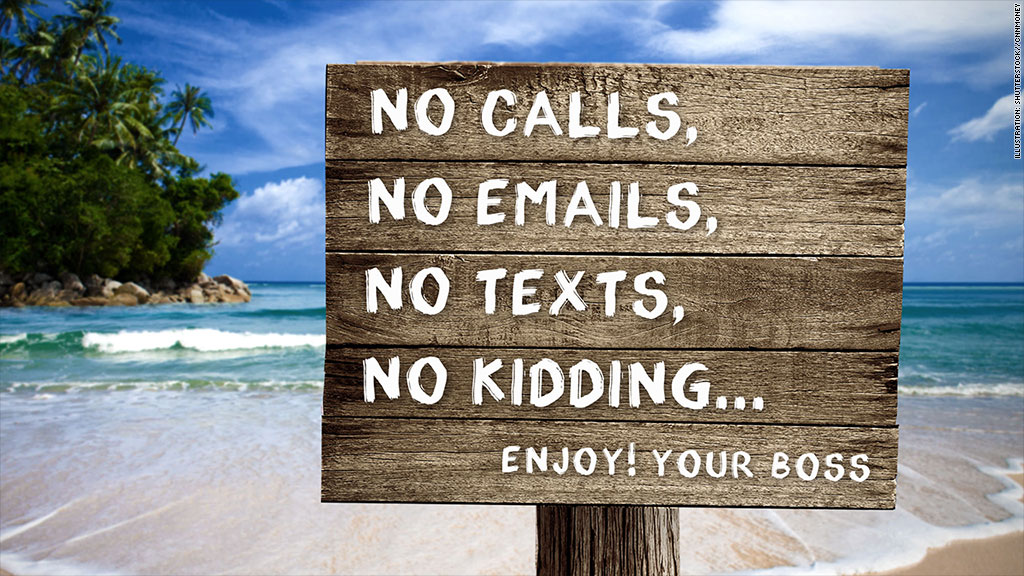 How does this sound? On top of your regular two weeks of paid vacation plus holidays, your employer lets you take as much summer vacation as you like, and pays you for all but one-quarter of the time.
Or how about this? Your company pays you cold hard cash to go on vacation and demands that you stay out of touch -- no calls, no emails, no texts, no kidding.
Whether it's to attract talent, prevent burnout, cut costs or just make work better, there are actually companies out there that offer these sweet, atypical time-off packages.
With very few exceptions, however, they tend to be offered by smaller, niche businesses, said Gregory Harris, president of Quantum Workplace, an employee engagement survey firm.
Image Market, an Omaha, Neb.-based custom t-shirt maker for high school clubs, offers a standard vacation policy -- two weeks paid plus holidays. But on top of that, it closes for two weeks over Christmas and employees get paid for that time as well.
Then during the summer months, workers are allowed to take as much time as they like -- with half of it paid by the company, and another quarter of it paid through their personal and sick days.
Why so much paid time off? Christmas and summertime are slow for business. But the policy has proven to be a big cost saver, said company owner Kelly Loneman.
Related: 10 vacation experiences of a lifetime
Loneman estimates the company saves about 25% of payroll costs in the summer. Plus, it saves in recruiting and training expenses because turnover is so low.
"It's rare to have someone quit," he said. With all the paid vacation time, "it's really hard to leave after you've had that."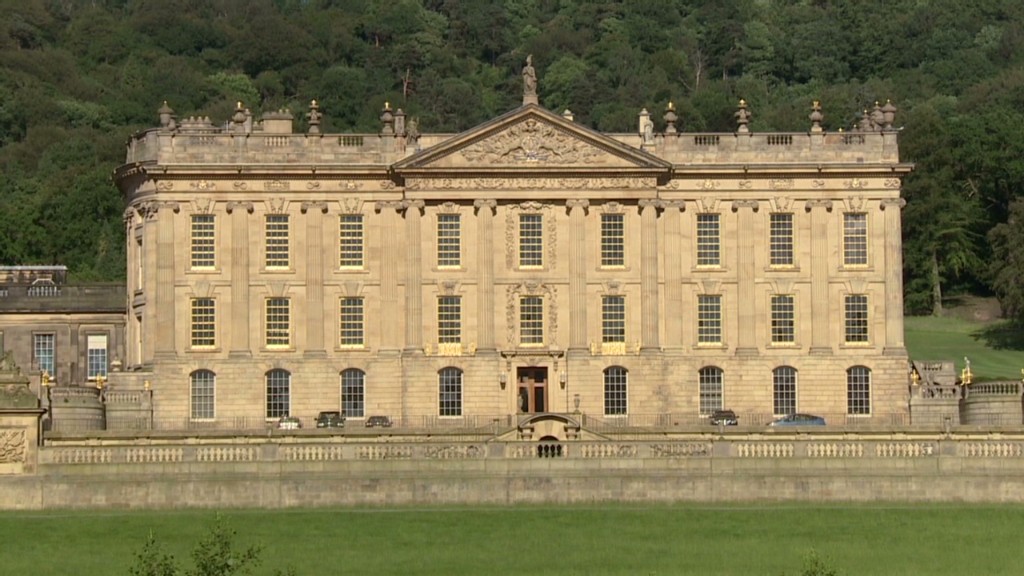 Many tech start-ups have launched equally pioneering vacation policies. They're competing hard for talent, they work crazy hours in frenzied sprints to meet deadlines, and their cultures -- including their vacation philosophy -- are usually built around the ethos of the company's founder, said Kris Dunn, who blogs at HRcapitalist.com.
Take New York City-based consumer products manufacturer Quirky, founded in 2009.
Quirky shuts down for the first week of May, August and January, which are slower times for the company. That's down from the four weeks a year the company designated when the policy began in 2013.
But the idea for the policy is the same. "[It's] centered around the fact that this will lead to better work, more beautiful products, and an emotionally balanced team. Should we all feel it doesn't [do that], we reserve the right to go back to our old ways," Quirky founder Ben Kaufman wrote in a blog post.
In addition, the company doesn't limit or track the number of vacation, personal or sick days that workers take. So long as you're responsible at work, "you take time as you need it," said company spokesman Tiffany Markofsky.
To date, no one has abused the privilege, she said.
Related: What about a 3-day work week?
Other companies go even further.
Evernote, which makes apps for information sharing and memory jogging, pays employees $1,000 per year to take more than 5 days off in a row and to travel. The idea is to "encourage you to go away and take an actual vacation," company spokesman Ronda Scott said.
Contact management software maker FullContact doesn't care if employees watch paint peel on their vacation days. But it will pay them $7,500 once a year to take time off. And by "off" they mean having no contact with the office whatsoever.
The big idea: "If you don't disconnect you're going to break," said company spokesman Brad McCarty. "Better not call in. It's a lovely bit of tough love."
They also don't track employees' days off. The only commandment: "Don't screw your team."
Innovative start-ups can sometimes spur trends among bigger companies. But HR experts doubt that super-flexible (and frankly, utopian-sounding) "no-policy" vacation policies will catch on.
Small and nimble may allow for cool. But the bigger and older a company gets, Dunn said, "it becomes really hard to manage."
Plus, many start-ups are likely to be acquired by much bigger fish before they grow old.
And those big fish do things differently. On the generous side, the average number of paid days off (including vacation, holidays and sick days) ranges from 27 days after the first year of employment to 38 days after 10 years among Fortune's top 100 best companies, according to the Great Place To Work Institute.
And yes, those days will be tracked.