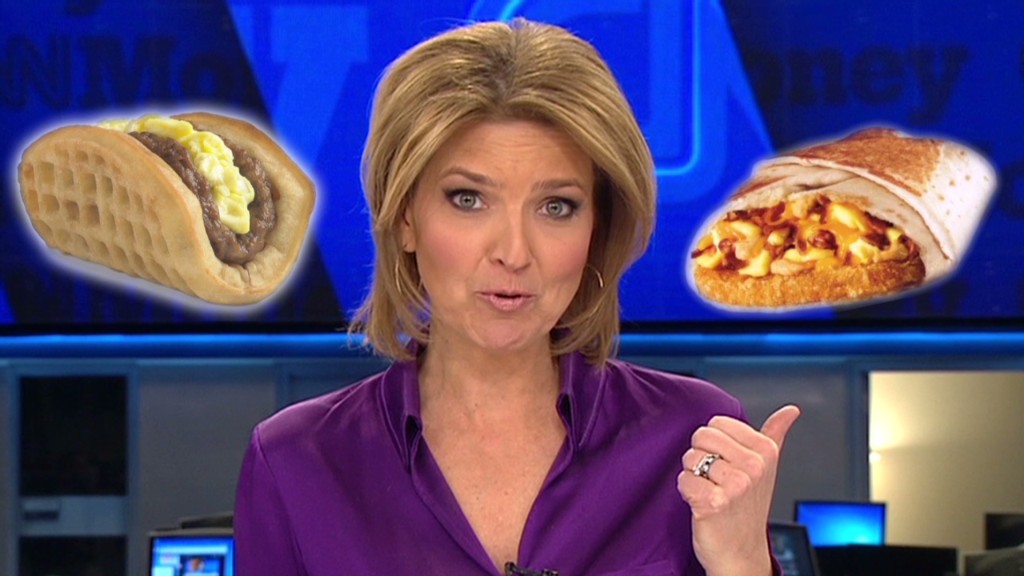 Soon you'll be able to wake up to a McDonald's coffee without going to
McDonald's

(MCD).

The fast food chain said Tuesday it's collaborating with Kraft (KRFT) to start selling its McCafé brand in grocery stores early next year.

The take-home coffee will come in a variety of flavors including those that are already available in McDonald's restaurants like "premium roast," French vanilla and hazelnut.

Single-serve pods in some of the flavors will also be available for use with Keurig's (GMCR) brewing system.

Related: K-Cup coffee prices rising 9%

McDonald's CEO Don Thompson has said his restaurants sell more coffee than anyone else in the country.

In a bid to draw more customers, McDonald's gave the stuff away for free in spring, around the same time when competitor Taco Bell rolled out its highly-anticipated first-ever breakfast menu.

McDonald's venture with Kraft could also be seen as a swipe at its biggest competitor for coffee sales: Starbucks.

Kraft used to distribute Starbucks (SBUX) coffee in grocery stores, but stopped in 2010 when the coffee chain dropped out of the partnership. The breakdown led to a protracted fight that Starbucks settled less than a year ago for $2.7 billion.