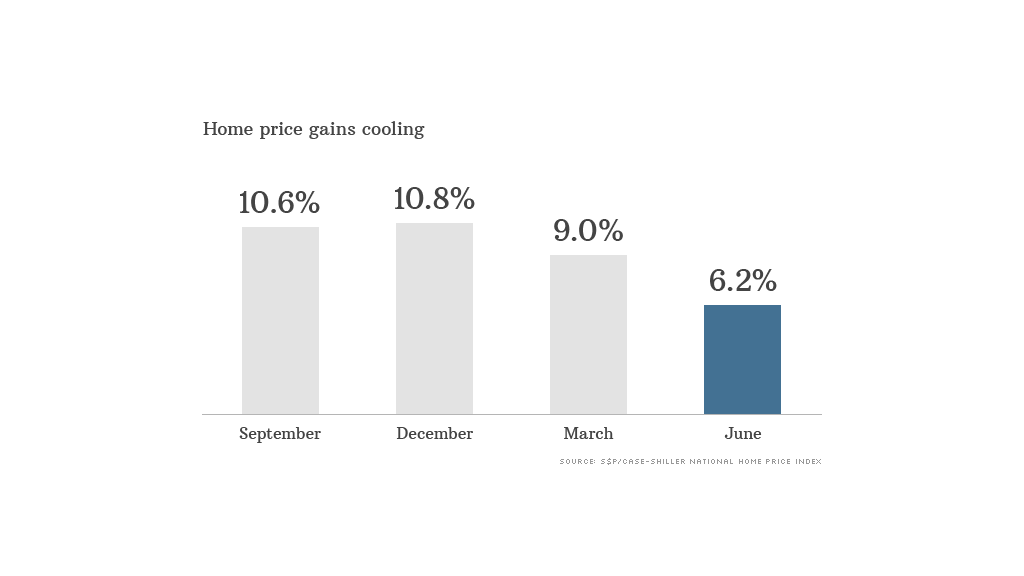 Home prices are still rising, but the pace of increases is definitely slowing.
National home prices rose 6.2% this spring, compared to the same three months last year, according to the S&P/Case-Shiller national home price index.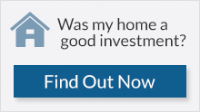 Prices in the index's 10 and 20 city measures rose at a slower year-over-year pace in June alone, with every city reporting lower gains -- the first time that's happened in more than six years. Both city indexes rose 8.1% on an annual basis.
Related: Best cities for Millennial homebuyers
Recent housing market data has sent a mixed message. The number of new homes sold dropped in July for the third straight month. But existing home sales rose in July to an annual rate of 5.15 million units, the highest level in 2014. Housing starts and builder sentiment have also been positive.
"Taken together, these point to a more normal housing sector," said David Blitzer, spokesman for S&P.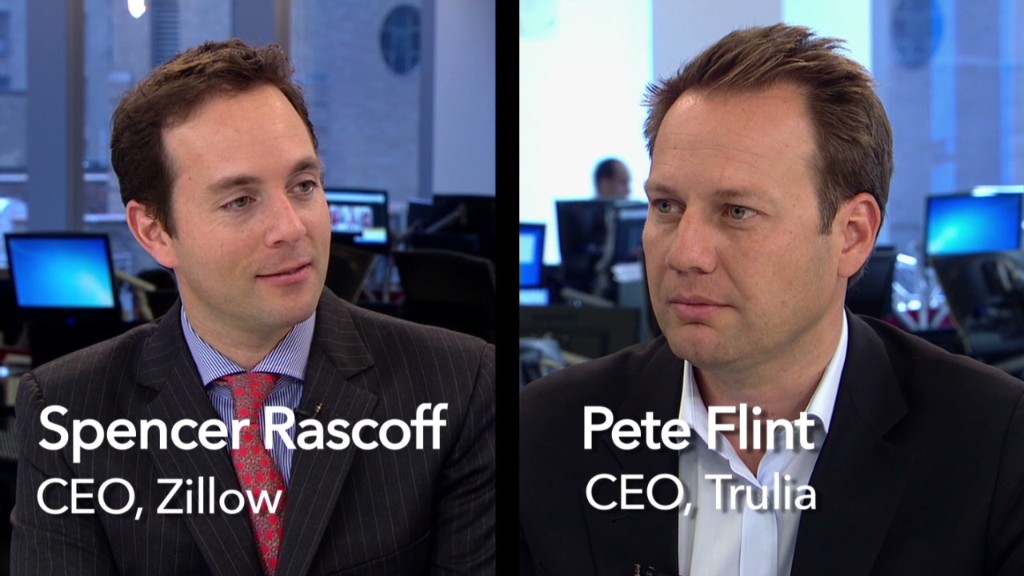 Las Vegas recorded the largest year-over-year increase of any city in June, 15.2%. San Francisco, Miami and San Diego also reported strong gains. Cleveland prices were almost flat and price increases in Charlotte, N.C., New York and Washington also trailed the larger index.