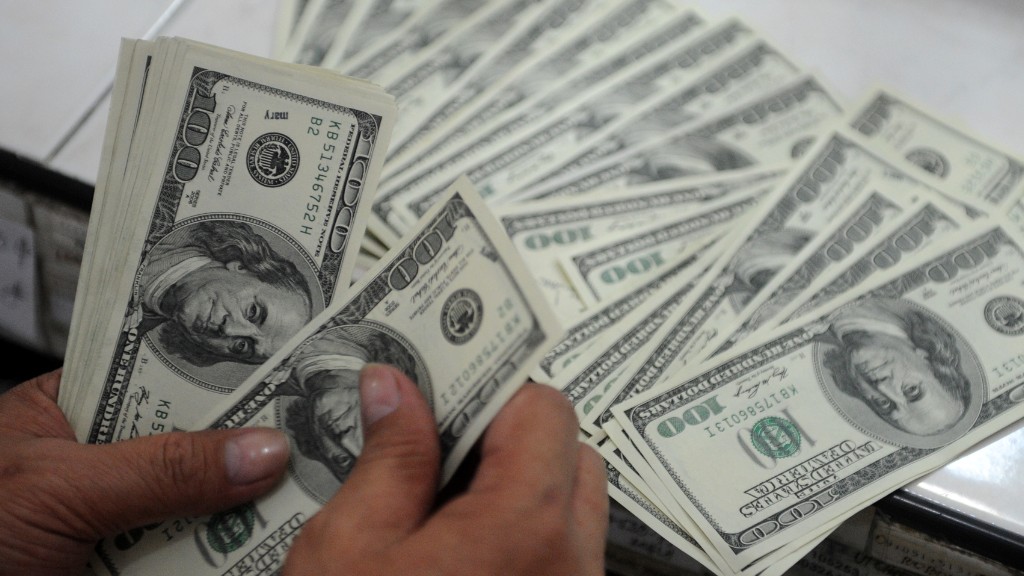 Looking for a job with great retirement benefits? Consider working on an oil rig, studying law or signing up for flight school.
Lawyers, oil and gas workers and airline employees have some of the best 401(k) plans in the country, according to a BrightScope report that analyzed some 3,500 company 401(k) plans with at least $100 million in assets.
Employees at many tech firms and utilities fare pretty well too, the report found.
BrightScope's analysis looked at 2012 data and took into account hundreds of factors, including fees, investment options and the level of employer and employee contributions. The higher the score, the more likely savers are to accumulate large enough savings to live their retirement "in dignity," said Brooks Herman, head of data and research at BrightScope.
The average balance for participants in Saudi Arabian Oil Company's highly ranked 401(k) plan, for example, was $490,000 -- nearly 30 times Wal-Mart's (WMT) average balance of $18,000, according to BrightScope's data.
Calculator: Will you have enough to retire?
Wal-Mart said more than a million of its workers take part in its plan, including some part-time associates. The company said it matches employee contributions dollar-for-dollar up to 6% of its workers salaries.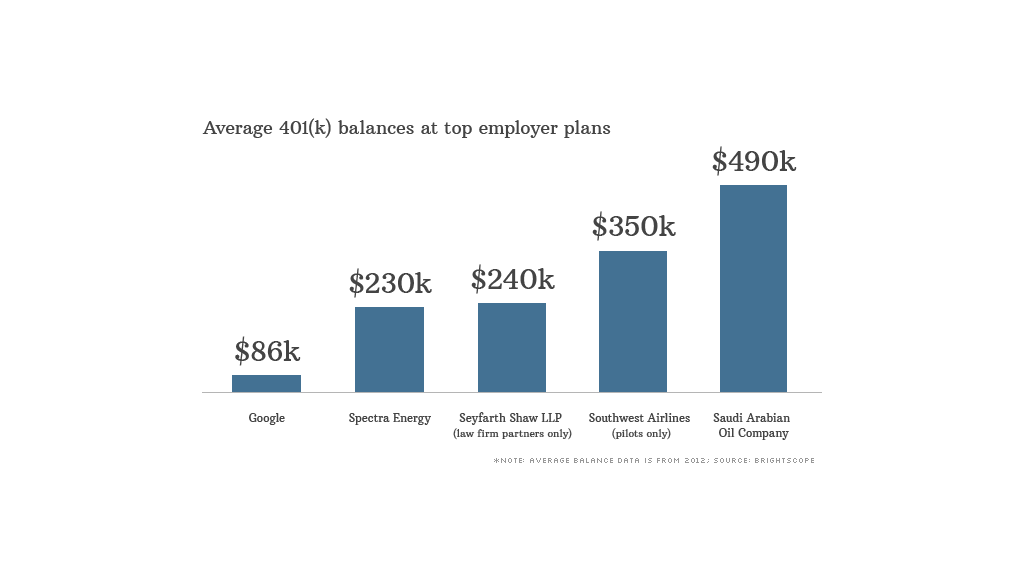 Yet, since many of Wal-Mart's workers earn low hourly wages, they may not be able to afford to contribute much.
Southwest Airlines (LUV)' plan for pilots was also one of the top performers. It carries some of the lowest fees around, offers plenty of investment options and a generous employer contribution. As a result, participants have saved an average of $350,000.
The best performing plans also typically offer generous employer contributions, whether it's a traditional match or profit-sharing, something that is especially common in the legal sector.
Workers also tend to earn higher salaries, which allow them to sock away more of their own pay each year.
"These are going to be people who often have advanced degrees, and they are going to understand the importance of 401(k) savings," Herman said.
Related: 5 big retirement mistakes
The retail and hospitality industries, on the other hand, offer some of the country's worst 401(k) plans, BrightScope found.
Workers in these sectors tend to earn lower wages and have higher turnover, making it harder to save. And many workers don't choose to participate at all, BrightScope found.
The differences are stark: Lawyers receive average employer 401(k) contributions of more than $10,000 a year, compared to an average of $1,403 for savers in the hospitality industry.