It's Apple's big day!
The tech giant is hosting a highly-anticipated product event that techies and investors around the world will be closely watching.
But that's not the only thing going on Tuesday. Here are the four things you need to know before the opening bell rings in New York:
1. All eyes on Apple: Expectations are high for when CEO Tim Cook takes the stage at Apple's (AAPL) product launch. Apple is widely expected to unveil a pair of larger iPhones and possibly a smartwatch, marking the company's first entry into the wearable devices sector.
Historically, Apple's share price tends to suffer when it announces new gadgets as investors feel let down after building up high hopes. Since Apple is such a heavyweight stock, any major move in its share price could swing the broader U.S. market.
Apple's stock was rising by about 0.5% premarket.
2. Tuesday trading: U.S. stock futures were relatively flat ahead of the opening bell, though there was a negative bias in the markets. The S&P 500 is on the cusp of dipping below the 2,000 level.
The latest reading from the CNNMoney Fear & Greed index shows market sentiment is neutral.
U.S. stocks closed mixed Monday. The Dow lost nearly 26 points and the S&P 500 fell 0.3%, but the Nasdaq rose 0.2%.
3. More EU sanctions: The European Union announced Monday that member states had agreed new sanctions on Russia that could be implemented this week, depending on the fate of a ceasefire that went into effect in Ukraine on Friday.
European markets were mostly declining in early trading.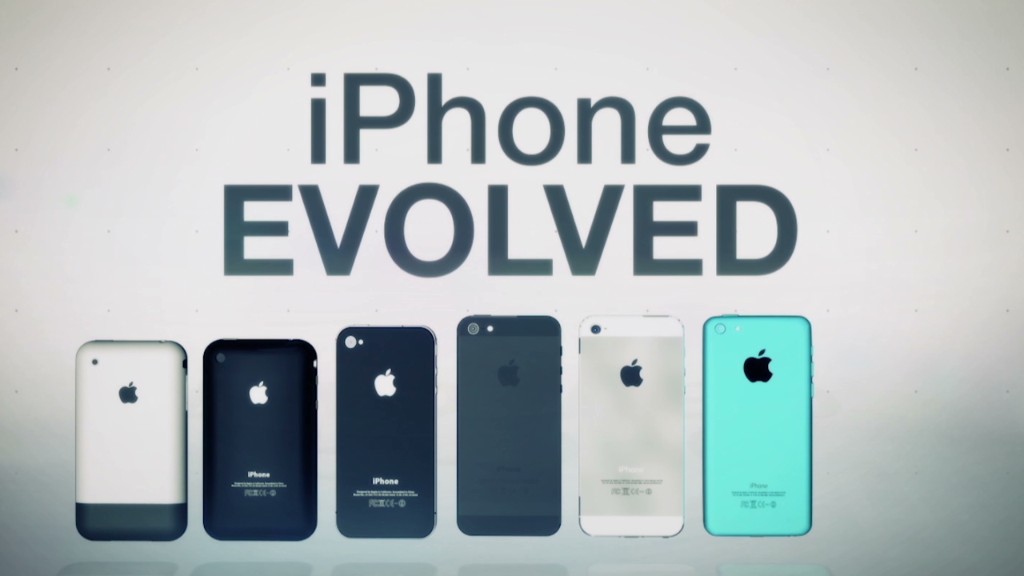 4. Expecting earnings: Barnes and Noble (BKS) and Burlington Stores (BURL) will report earnings before the opening bell. Krispy Kreme (KKD) is set to report after the close.