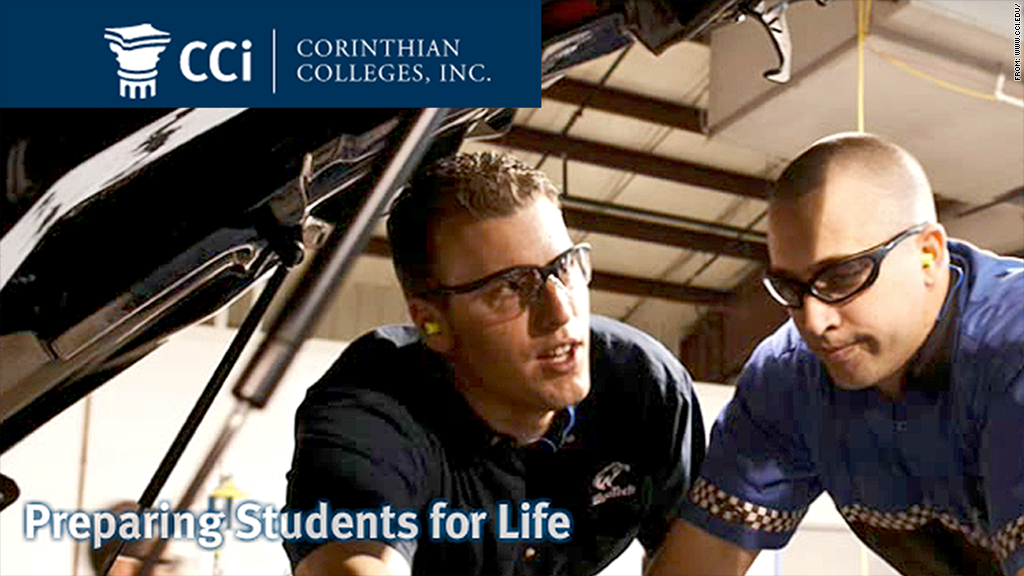 Embattled for-profit education behemoth Corinthian Colleges is facing yet another legal fight: This time, from the Consumer Financial Protection Bureau.
The consumer agency announced Tuesday it is suing Corinthian for "illegal predatory lending" and is demanding that the school forgive more than $500 million in private loans it has given to students since July of 2011.
According to the CFPB's complaint, Corinthian convinced students to enroll in the school by inflating its job placement rates. It even paid employers to hire graduates for at least one day in order to boost its numbers
Related: 40 million Americans now have student loan debt
Meanwhile, Corinthian's tuition and fees -- which can climb to as high as $75,000 for a bachelor's degree -- are higher than what federal loans generally cover, forcing many students to take out private loans from the school. These loans, called "Genesis loans," came with origination fees of 6% and interest rates of around 15% as of 2011 -- much higher than the 3% and 7% charged on federal loans.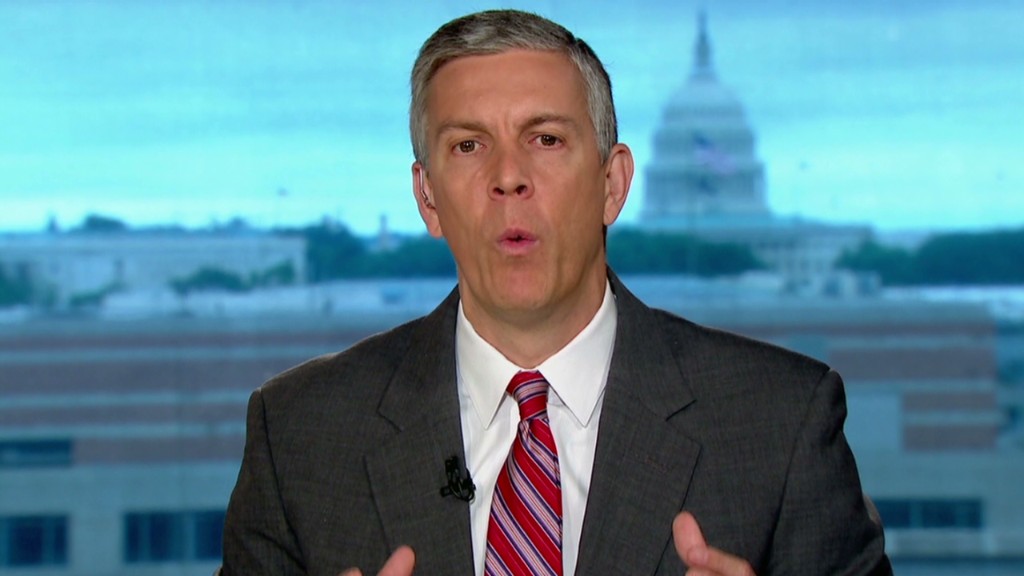 And it doesn't stop there. After extending these loans to cash-strapped students, Corinthian allegedly used illegal and abusive tactics to collect on that money while students were still enrolled in school.
The CFPB found that Corinthian employees have pulled students who were delinquent on their payments out of class, informed professors about the debts and blocked students from using computers or even receiving diplomas. Unlike other colleges, private student loans extended by Corinthian come due once a student begins classes, the CFPB said.
Related: Colleges with the highest paid grads
Many of the students attending Corinthian (COCO) schools, which include Everest, Heald and WyoTech, are low-income and are often the first in their family to attend college -- view a degree as a ticket to a better future, said CFPB Director Richard Cordray.
"For too many students, Corinthian has turned the American dream of higher education into an ongoing nightmare of debt and despair," Corday said.
Corinthian said in a statement that it "strongly disputes the allegations" made by the CFPB. It said fewer than 40% of Corinthian's students take out Genesis student loans and that the average interest rate is 9%. It added that it asks for repayment while students are still in school "to help them develop the discipline and practice of repaying their federal and other loan obligations."
The Department of Education had already been looking into Corinthian's practices, and is currently working with the school to sell and close down its more than 100 campuses, where approximately 74,000 students are enrolled.
Related: States, federal government cracking down on for-profit colleges
Various attorneys general have also investigated Corinthian in recent years, and most recently, the school disclosed to investors that the U.S. Attorney's Office in Los Angeles is launching a criminal probe into its practices. Nonetheless, the CFPB says Corinthian is still enrolling students.
Along with its announcement about the lawsuit, the CFPB published a notice on its website here, with information to help Corinthian students understand their options.