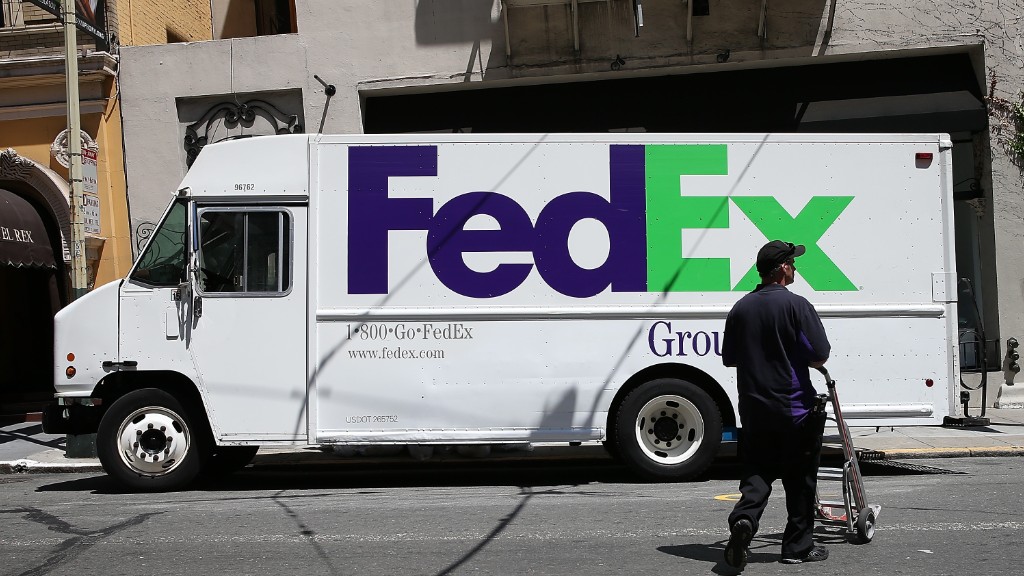 More good news for people looking for work this holiday season.
FedEx (FDX) and Kohl's (KSS) department store both announced plans Wednesday to hire tens of thousands of temporary workers for the holiday season.
In anticipation of a surge in deliveries, FedEx expects to hire more than 50,000 people to help sort and deliver packages during the peak season. Last year, FedEx hired about 40,000 temporary workers. The company said most of those temporary employees will have the opportunity to continue working after the holidays.
Kohl's plans to hire more than 67,000 temporary employees to work in its retail stores and distribution centers. That's up from an estimated 50,000 in 2013.
Related: America has 4.7 million job openings
On average, Kohl's said it plans to hire an additional 50 associates for each of its 1,163 stores nationwide. Hiring will begin this month and Kohl's plans to have all the positions filled by mid-November.
The news comes after UPS said Tuesday that it plans to double its holiday workforce to nearly 95,000 jobs.