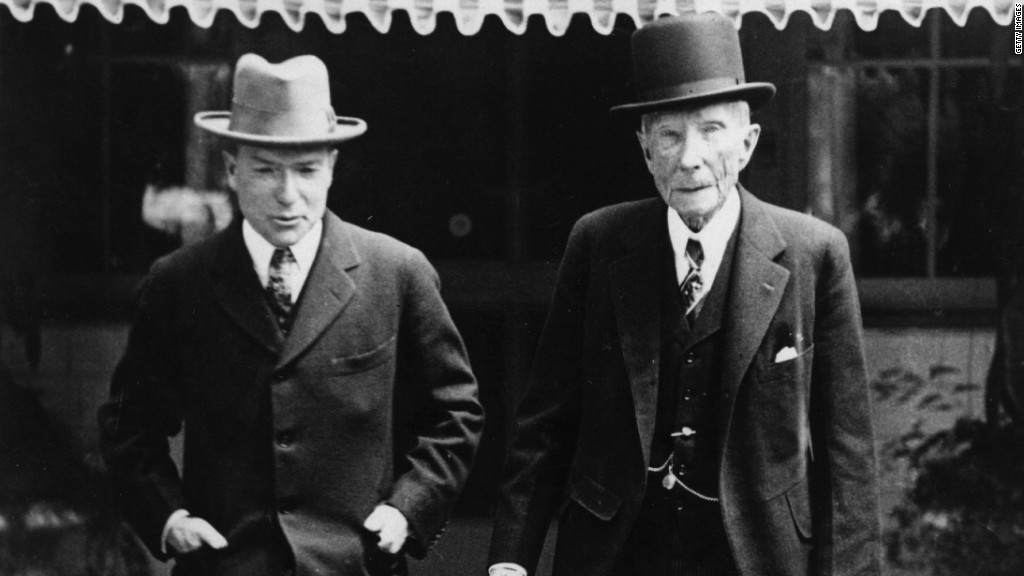 The Rockefeller family, which built its wealth on oil, is divesting its philanthropic fund of fossil fuel investments.
The Rockefeller Brothers Fund pledged Monday to divest itself of investments in coal and tar sands, promising to reduce that exposure to less than 1% of the total portfolio by year's end.
The statement announcing the divestment referred to coal and tar sands as "two of the most intensive sources of carbon emissions. We are working to eliminate the fund's exposure to these energy sources as quickly as possible."
The announcement comes one day before the United Nations General Assembly meets in New York to take on the subject of climate control.
Related: Activists plan to shut down New York Stock Exchange
Established in 1940, the fund committed itself four years ago to dedicating one-tenth of its assets to clean energy technologies and business strategies.
The fund is worth $860 million.
The fund was created by the children of John D. Rockefeller, Jr., a philanthropist whose father founded Standard Oil and was the richest American of all time. His wealth was estimated at $253 billion, when adjusted for inflation.