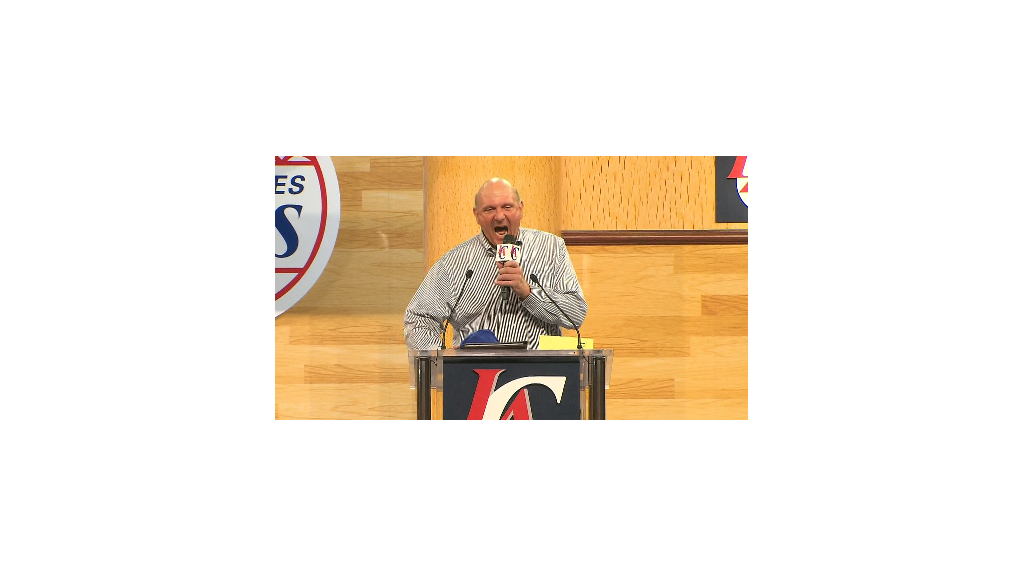 Coming soon to the LA Clippers' front office: Microsoft Office, courtesy of Steve Ballmer.
The NBA team's new owner is perhaps best known for his passion for Microsoft (MSFT), the company he led as CEO for many years. Now, Ballmer is bringing his product loyalty to the new job.
"Most of the Clippers are on Windows, some of the players and coaches are not," Ballmer told Reuters in an interview. He said the transition would be "a project."
It's no surprise that Ballmer is staying loyal. He was one of the company's first employees and still owns about 4% of Microsoft and is its largest individual shareholder.
When he stepped down from Microsoft's board last month he wrote: "I bleed Microsoft - have for 34 years and I always will."
Ballmer bought the Clippers for $2 billion from scandal-embroiled owner Donald Sterling last month, and has kept much of the old leadership, like head coach Doc Rivers, in place. He's also stood by the team's star players.
Related commentary: Steve Ballmer will ruin the 'Clippies'
But he's cleaning house when it comes to rival technology, especially the popular ones from Apple (AAPL).
"We are probably going to get rid of these iPads, aren't we?" Ballmer recounts Rivers asking him.
Ballmer replied: "Yeah, we probably are," and promised they would do it during the off-season.